Indian Movies That Were Banned In Theaters But Are Available On OTT Platforms
These movies, which were previously unable to find a theatrical release, are available on OTT platforms.
Every year, a diverse range of films from various genres, such as action, romance, horror, comedy, drama, and so on, are released in India. However, even after preparing well, not all of them are able to get into the theatres. And this isn't only a list of low-budget films; it also includes Big budget movies.
There are a number of reasons why these films were not released in theatres. However that doesn't mean you can't watch these movies as these movies are available on OTT platforms. Here is the list of movies who couldn't find a theatre release, but found a place on OTT platforms. Take a look at this list and find out the reason why they couldn't make their way in theatres.
1. Water
Year- 2007
Watch on- YouTube
The film, starring John Abraham, depicts the life of a Banarasi widow who is sent to an ashram in Varanasi and is mistreated for no fault of her own. Later she also finds love.
Following a protest by Hindu fundamentalists, the film's shooting was halted, resulting in the movie not getting released in theatres.
2. Fire
Year- 1996
Watch on- YouTube
With parts of India still wary of the idea of homosexuality, it was a risky move to release the film back in 1996. The film received a lot of backlash from the Indian press and audiences and was later denied approval for release by the censor board.
Apparently, the film dealt with both homosexuality and religion, two extremely delicate topics in India.
3. Unfreedom
Year- 2014
Watch on- Netflix
For a variety of reasons, unfreedom was outlawed. One reason was that the movie revolved around the lesbian couple and their relationship, and the other reason was that the movie had a terrorism angle.
It was reportedly feared that the movie would provoke unnatural tensions between Hindus and Muslims.
4. Angry Indian Goddesses
Year- 2015
Watch on- Netflix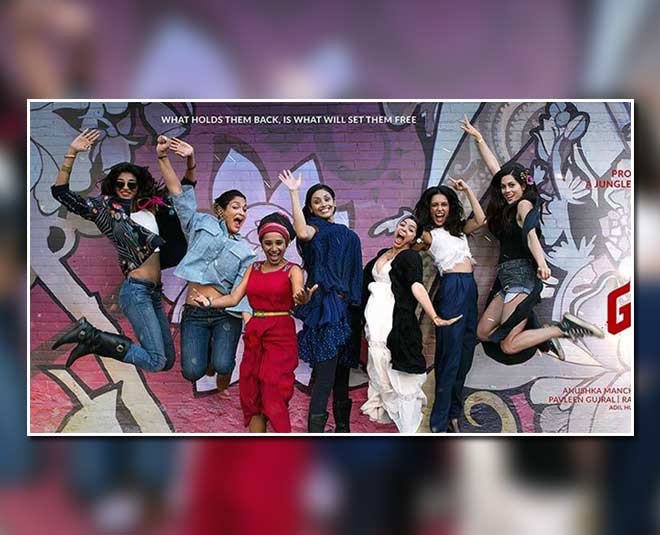 Angry Indian Goddesses was not openly banned, but the censor board proposed so many edits in the film that the filmmakers' creative freedom was hampered and crushed. The film was never released in theatres, but it can be watched on Netflix.
Don't miss: Must-Watch Women Centric Films That Redefined Careers Of Many Indian Actresses
5. Inshallah, Football
Watch on- YouTube
The movie follows the life of a Kashmiri youngster who is denied the opportunity to participate in international football training because his father is an Indian military servant.
The Bajrang Dal banned Parzania in Gujarat, and theatre owners were reportedly instructed not to screen the film. There wasn't a single theatre that was ready to show the film.
Later, the censor board also decided to ban Ashvin Kumar's Inshallah, Football just as it was about to be released. The movie was most probably banned because it allegedly portrayed the government in a negative way.
However, since the film was denied a theatrical release, Ashwin Kumar, the director, producer, and writer, decided to make it available online.
Don't miss: Bollywood Controversies That All Movie Buffs Must Know
6. Parzania
Year- 2005
Watch on- Hotstar
The film faced wrath as it was based on true events. Parzania is a story of a boy, who gets lost during the Gujarat riots. The film shows the journey of Pithawala family on their search for their missing son.
The storyline of the film however, did not sit well with the censor board, and it was thus banned.
7. Kissa Kursi Ka
Year- 1978
Watch on- YouTube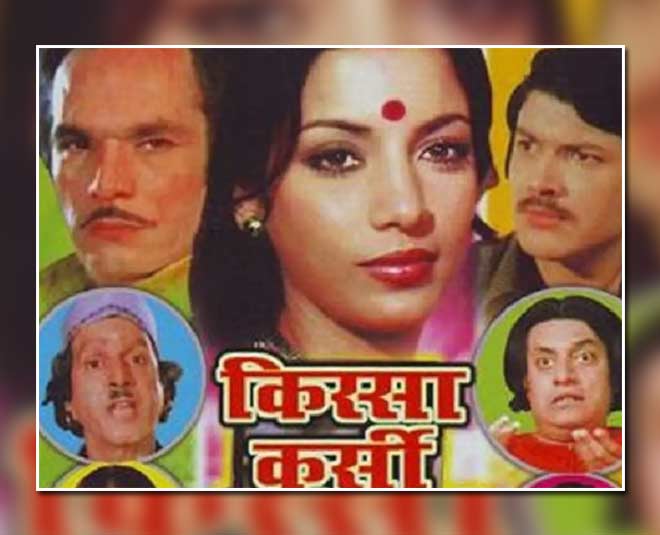 Kissa Kursi Ka, a political satire, faced fire as it was based on India Indira Gandhi's regime
The film's release was halted because it was slated to be released in 1978, during the time of Emergency. Congress controlled all media releases at the time, so all reels for the film were confiscated. However, it is now available for viewing on YouTube.
8. Gandu
Year- 2010
Watch on- Netflix
Starting from the name of the film to its language and content, the film had to face a lot of controversies. It was released at a number of film festivals but was never released in Indian theaters. The film can now be watched on Netflix.
Watch these films on OTT platforms and let us know what you think. What are your thoughts on whether or not they should have been banned? Do share your views with us by commenting on our Facebook or Instagram page. For more such stories, stay tuned to HerZindagi!