Apple unveiled the most awaited phone of 2019, with iPhone fans going crazy, unable to sleep and if you saw the live YouTube cast, the comments would have made you laugh as if this launch is the only thing their lives strove for! The American multinational technology company headquartered in Cupertino, California, launched the Apple iPhone 11, and also introduced the new iPhone 11 Pro and iPhone 11 Max smartphone at night. And here are some specifications you must know about along with some that social media has been having.
So, for starters, the new iPhone 11 smartphone, is a successor to the company's iPhone XR.
iPhone 11 Price In India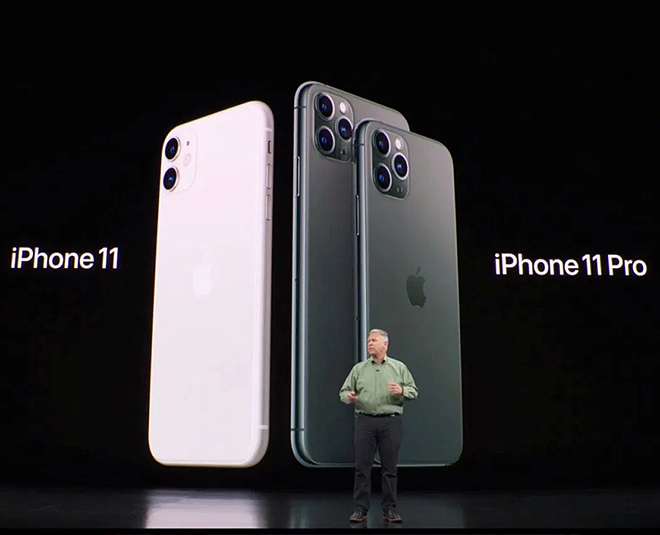 Apple iPhone 11 price will start at Rs. 64,900 and at $699 (roughly Rs. 50,000) in the US for the 64GB variant.
The phone will also be available in 128GB and 256GB variants which will be available for roughly Rs. 69,900, Rs. 53,600, Rs. 79,900 and Rs. 60,800.
The iPhone 11 will be made available in six colours – Purple, Green, Yellow, White, Black, and Red.
Pre-orders will open September 13 in the US and over 30 countries around the world.
Sales will begin on September 27 in India.
iPhone 11 is apparently packed with great new abilities and features, which includes the brand-new dual rear camera setup, Dolby Atmos support, Spatial Audio, and improved battery life. As we mentioned, Apple will retain the iPhone XR and be priced at $599 which is approximately Rs. 43,100.
Specifications of iPhone 11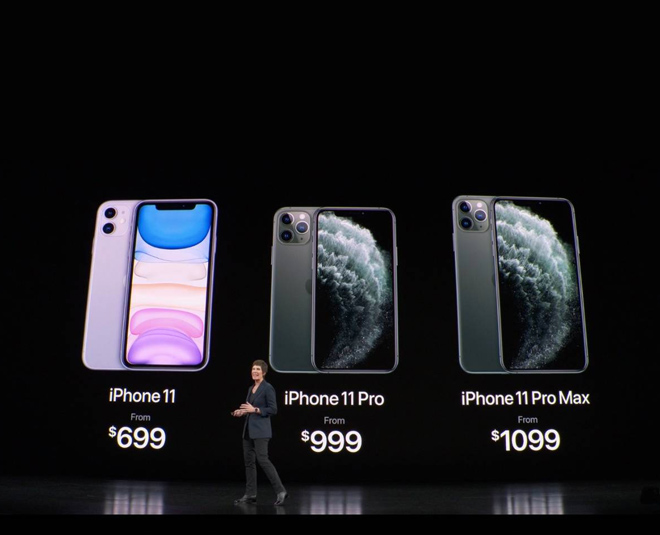 It has a 6.1-inch Liquid Retina display
It is powered by Apple's new A13 Bionic chip which brings the "the fastest CPU" and "the fastest GPU" present in any smartphone according to the tech company.
It runs on iOS 13 with features like dark mode, Sign in with Apple, and expanded Haptic Touch support.
Camera
It has a dual-camera with a 12-megapixel wide-angle main shooter with f/1.8 aperture.
Optical image stabilisation.
A 12-megapixel secondary ultra-wide-angle shooter with f/2.4 aperture.
120-degree field of view.
New camera software features include next-generation Smart HDR.
Improved Night Mode.
Enhanced Portrait Mode.
The dual rear cameras support 4K video recording at 60fps.
The front shooter on the iPhone 11 is a better version of iPhone XR.
It has a 12-megapixel front shooter which can shoot video in 4K as well as slo-mo videos.
It offers a wider output if you switch to the landscape mode.
Battery Life
According to Apple, iPhone 11 will offer "one hour more than iPhone XR" on a single charge.
Now that we are done with the heavy dose of knowledge, we would like to take you through some hilarious memes that took over the social media especially Twitter, including Malala who was subtle but... you will get it.
Is this just a coincidence that I wore this dress on the same day as Apple iPhone 11's launch #iPhone11 pic.twitter.com/k6s4WM4HKq

— Malala (@Malala) September 10, 2019
Who thought it was a good idea to make the iPhone camera go through mitosis #AppleEvent #iPhone11 pic.twitter.com/Oq7vsZJL2p

— ig: childishcheea (@omgchea) September 10, 2019
3 cameras of #iPhone11 explained!
#AppleEvent pic.twitter.com/qjcW60VNCa

— Chronic Eeelness 💵 (@Chronic_Eelnes) September 10, 2019
The only iPhone that I can afford#iPhone11 pic.twitter.com/ljs80jIr6H

— Faustino (@DiogoFaus) September 10, 2019
IPhone 10 years from now 😂😂😂#iPhone11 pic.twitter.com/ty2PDbNKZF

— ___🇿🇼 (@shelton_ch) September 10, 2019
#appleevent2019 #iPhone11
Before and after getting the new iPhone 11 pro max pic.twitter.com/nmqhnsSW1e

— Savage Hyderabadiz (@Hyderabadiz_) September 10, 2019
IPhone user's after #iPhone11 launch : pic.twitter.com/x00wtsVOmV

— Vampire 👹 (@khizar_janjua1) September 10, 2019
The #iPhone11 makes me think of Lucas the spider pic.twitter.com/Ip1V1yJWeG

— allison martin (@allibmartin) September 10, 2019
#iPhone11 anjirla swrem https://t.co/TxyEMOVKtr

— bubun (@okeuoktarinaa) September 11, 2019
LMFAO WHO MADE THISSS 😂😂😂😂 #AppleEvent #iPhone11 pic.twitter.com/G8dwOCp6az

— Aisha (@aishapatel16) September 10, 2019
#iPhone11 this is Steve jobs after seeing the iPhone 11 in heaven pic.twitter.com/wb9s3yLnNc

— Mally (@Malachi566) September 10, 2019
Here we go#AppleEvent #iPhone11 pic.twitter.com/hdij2PsNNs

— i am sasha (@soysashaa) September 10, 2019
iPhone 11 Pro cameras straight up look like Philips Shaver!#AppleEvent #iPhone11Pro #iPhone11 pic.twitter.com/PkAvbkKbQU

— Inter Spy (@intertechspy) September 10, 2019