Former Indian cricketer Farokh Engineer criticised Indian selectors saying that "All they were doing was getting Anushka Sharma cups of tea", Anushka Sharma breaks silence and goes for the kill on social media taking a strong stance that her name was used for 'false stories'. Anushka took to social media with a long post on how she has maintained silence for long but this time it is enough.
Anushka wrote: "I have always been of the opinion that maintaining silence on false & fabricated news and stories against one is the best way to deal with your detractors. This is how I have handled my career for 11 years now. I always saw the dignity & truth embedded in the shadow of my silence," the actor wrote. She added, "They say, say a lie so many times repeatedly that it starts to look like the truth and I am afraid this is what has been happening with me. My silence has made the lies spitted against me seem true but that ends today."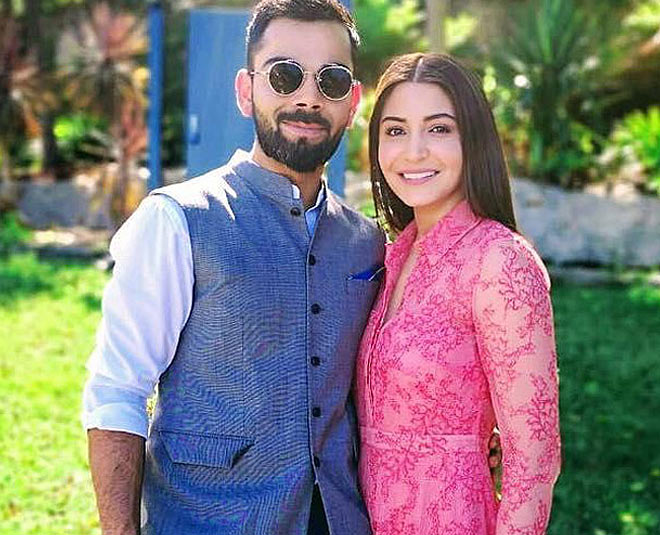 Anushka also recalled the past when she was blamed for the performance of the Indian national team. She wrote, "I have stayed quiet through all the times I was blamed for the performance of my then boyfriend, now husband Virat and continue to take the blame for the most baseless things involving Indian cricket. I kept quiet then.
"My name has been used in fabricated stories claiming that I am part of close-door team meetings and influenced selection processes and I have kept silent. My name has been wrongfully used to say how I have been given preferential treatment or how I have overstayed my authorised time with my husband on foreign tours which if anyone really cared about finding facts from the board, would know that I have always and always followed protocol but yet. I kept quiet."
October 31, 2019
On Twitter, all her fans hailed her stance. Some wrote: "More Power to you. Well said. I hope the media atleast now is little more responsible than making headlines for TRP. The last ball six was fantastic, Coffee it is and not Tea," while another wrote: "Some old retired players are actually jealous of @imVkohli and that's the reason they are trying to disrupt his concentration by creating baseless controversies. Just IGNORE all this crap. You don't need to give any explanation," wrote another.
Bollywood too backed the star with Ranveer Singh jumping in first. He wrote: "Hahahaha! hard hard ... Diyela hai." The actor's brother wrote, "Bravo."
Other celebs also hailed her statements. Arjun Kapoor wrote, "She hits it out f the park. Massive strike huge hit it's outta here !!!" Parineeti Chopra wrote, "Love you anushka! And coffee > tea."
Rapper Badshah wrote: "Truth has become about convenience", while comedian Mallika Dua commented, "Strong and robust like her drink of choice."