Anushka Sharma and Virat Kohli recently welcomed a baby girl to their family. Anushka Sharma delivered her daughter at Mumbai's Breach Candy Hospital on 11th January in the afternoon.
Ever since the couple announced the pregnancy, Anushka Sharma has been actively talking about it. Through all these months, she shared about upbringing her child, returning to work after giving birth, and a lot more.
We thought of sharing some interesting, unknown facts about the new mother. Read on.
She Belongs To An Army Family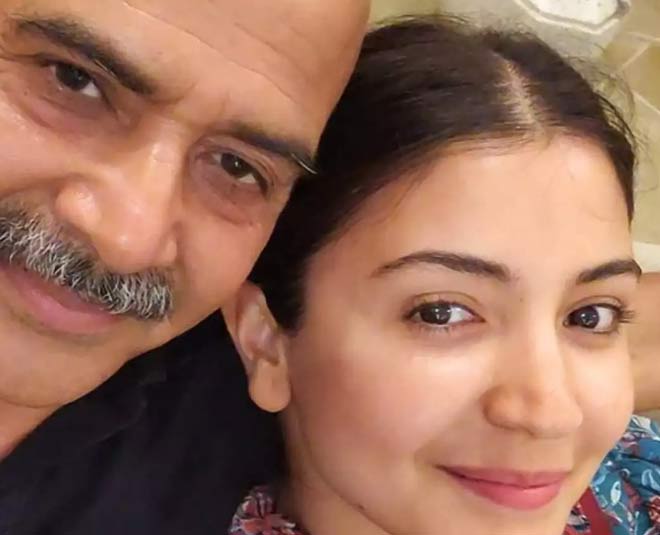 Do you know Anushka Sharma is an army kid? She is the daughter of Col. Ajay Kumar Sharma who is an Army officer and her elder brother Karnesh Sharma is in Merchant Navy. Due to her father's posting, she had to keep changing her schools. But do you know she was always a school topper?
When Anushka Sharma Got Her First Break
Many don't know how Anushka Sharma entered the world of showbiz. She didn't really have to struggle much right from the beginning. She was once shopping at a mall in Bangalore where she was spotted by fashion designer Wendell Rodricks at a denim store. She then got her first break as a model. However, she wasn't too happy with modelling. In an interview, she said, "I don't think I was a good model. I think I was born to emote and act. I would walk down the ramp and smile and they used to say, 'give us a blank look.' It was really difficult, not to smile."
Anushka Sharma And Sakshi Dhoni's Childhood Picture
Do you know, Sakshi Dhoni and Anushka Sharma were once classmates? Anushka Sharma's father was once posted in Assam and Anushka went to a school named St Mary's School back then. Sakshi Dhoni too went to the same school. A picture of the two dolled up for a fancy dress earlier went viral. In the picture, Anushka Sharma can be seen wearing a ghaghra choli and Sakshi Dhoni was dressed as a fairy. Anushka Sharma in an interview shared that she got to know it years later that she and Sakshi Dhoni studied in the same school.
Don't Miss: Anushka Sharma, Virat Kohli Welcome Daughter, Request Privacy
Anushka Sharma's Old Connection With Cricket
Now the wife of Indian skipper, Virat Kohli, Anushka Sharma had a connection with the cricket from an early age. Anushka Sharma's brother Karnesh Sharma was a state-level cricket player, however, he later joined Merchant Navy. He is now the co-founder of Anushka's production company, Clean Slate Films.
Don't Miss: Anushka Sharma & Virat Kohli's 7 PDA Moments Post Marriage That Prove They Are A Perfect Match
She Considers Every Actress Competition
If you ask an actor who is their biggest competition, so many of them say nobody or call themselves their own competition. However, Anushka Sharma in an interview shared that every actress is her competition. She said, "Every actress today is a competition for me. I will not make a statement like 'I am competing with myself and need to make myself better' etc because everyone here is dying to get the best roles."
Anushka Sharma Promised Herself 3 Things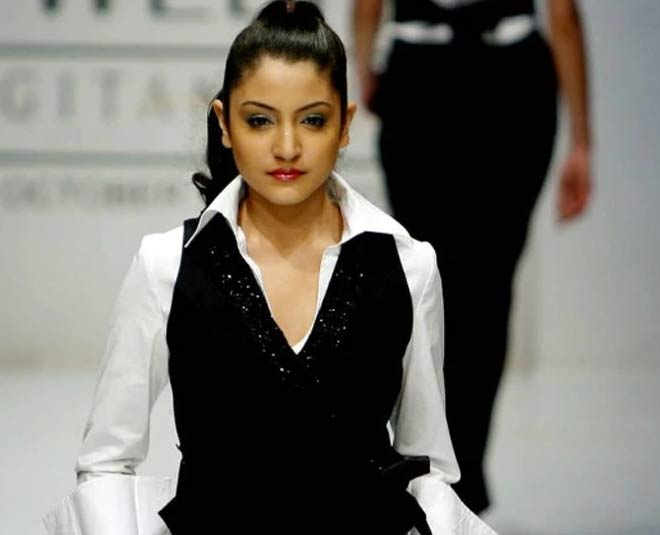 PK actor, Anushka Sharma had once promised herself to get three things - a designer bag, a house, and a Range Rover. Through the years, she put in so much hard work and managed to earn it all. Today, she owns a plush, Rs. 34 Crore house in Mumbai. She is also the proud owner of some luxury cars. Anushka Sharma has a range of luxury designer bags in her closet, right from Louis Vuitton to Fendi, she has it all.
We are so happy to hear the news of Anushka Sharma and Virat Kohli's baby. What are your thoughts? Share with us! For more such stories, stay tuned to HerZindagi.