Amrita Singh and Saif Ali Khan's relationship was a hot topic back in the 90s. The two fell in love and decided to tie the knot in 1991. Their marriage was strong for 13 long years but then they fell out of love and things turned bitter in their relationship. Saif and Amrita are parents to Sara and Ibrahim. Many years after parting ways, Saif Ali Khan got married to Kareena Kapoor in 2012.
When Saif Ali Khan Got Married For The Second Time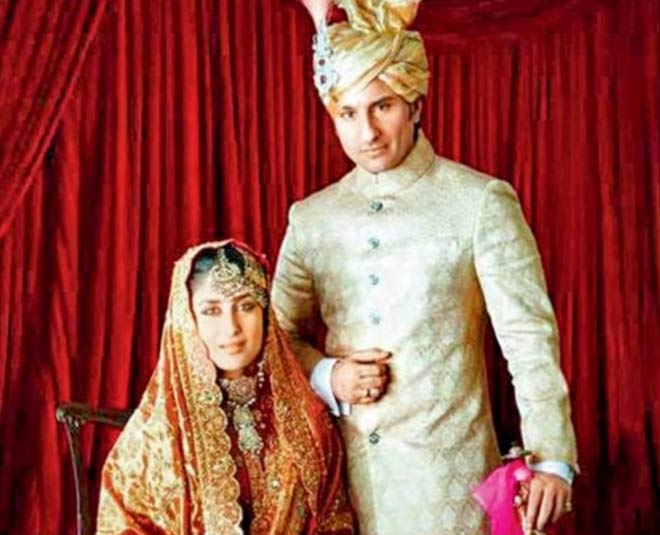 It was after their movie Tashan that Saif and Kareena fell in love. They were soon tagged as Bollywood's power couple. In the year, 2012, Saif Ali Khan and Kareena Kapoor decided to exchange vows. When Amrita Singh first got to know about this news, she made the first call to designer duo Abu Jani and Sandeep Khosla. In an interview, Sara Ali Khan shared that her mother called them and said that Saif Ali Khan is getting married and I want Sara to wear the most beautiful lehenga to the wedding.
Don't Miss: Confirmed! Kareena & Saif Are Expecting A Second Baby
Sara Ali Khan At Saif And Kareena's Wedding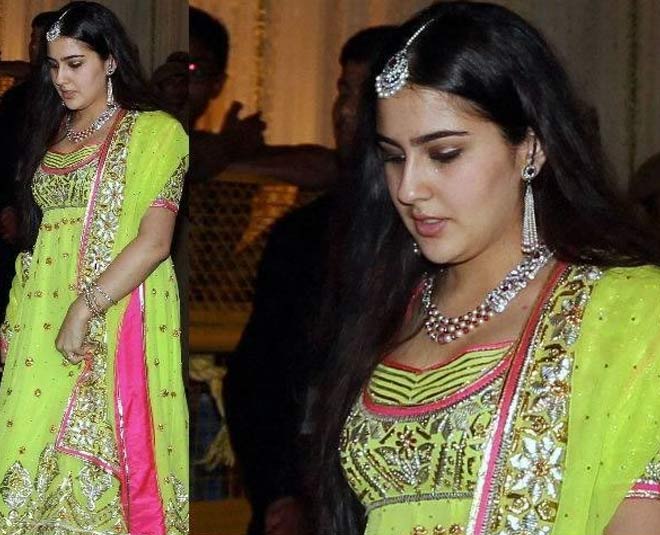 For Saif and Kareena's wedding, Sara Ali Khan wore a neon green and pink anarkali suit. She carried her suit with a diamond necklace, matching earrings, and a maangtika.
Sara Ali Khan's presence at Saif and Kareena's wedding became the talk of the town back then. That's when everyone praised Amrita Singh's modern thinking that she made her kids attend their father's second marriage. Sara Ali Khan in an interview shared that she was able to accept it all because her mother made it easy for her. She said that it was her mother who dressed her up for the wedding.
When Saif Wasn't Allowed To Meet His Kids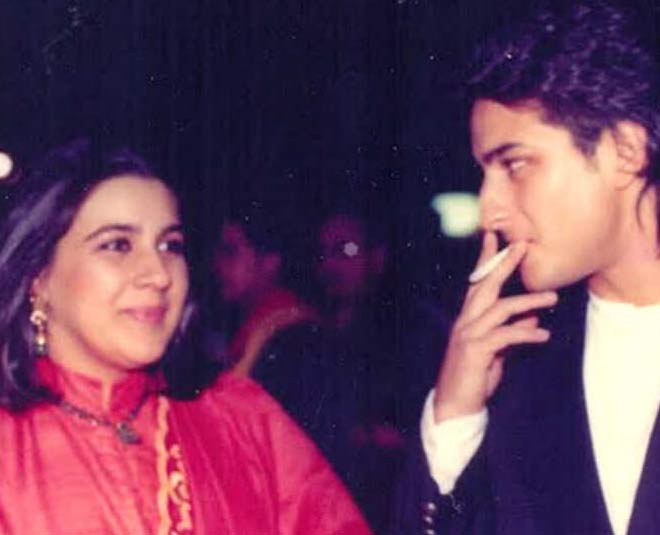 Do you know, earlier, Saif Ali Khan was not allowed to meet his children. In an interview, once he shared that he is not allowed to meet his children and they aren't allowed to visit him or stay with him. He shared that Amrita thought that the new woman in his life would influence her children against her.
Don't Miss: See Video: When Saif Ali Khan Kissed Amrita Singh After She Sang 'Tum Aa Gaye Ho' For Him
However, today, things have got a lot better. Saif's kids, Sara and Ibrahim often visit him and they also go on holidays. Ibrahim and Sara also share a good equation with Kareena Kapoor Khan and are often a part of the celebrations at their place. But things are still not smooth between Kareena and Amrita, they haven't really met and they don't like talking about each other.
Sara Ali Khan now enjoys a great equation with Kareena Kapoor. She was once asked if she addresses Kareena as 'Choti Maa'. Sara said, "You know I feel that everyone has been very clear with me vis-a-vis the equations. It's never been confusing. Kareena herself was saying and she still says that look "you have a mother and you have a great mother at that and what I want is for us to be able to be friends." My father also never said, "This is your second mother" or made it anyway uncomfortable. I think Kareena would have a nervous breakdown if I was to call her 'choti maa'. And she will be like What? No."
View this post on Instagram
Yesterday, it was Sara Ali Khan's 25th birthday and a lot of her friends from the industry wished her by posting some of her beautiful pictures on social media. Kareena Kapoor Khan shared an adorable throwback picture of little Sara with her Abba on the occasion. She captioned it, "Happy birthday beautiful@saraalikhan95 ❤️🎈 Eat loads of pizza 🍕 Big hug ❤️."
It is great that everyone is comfortable and enjoys a great equation in the family. All is well that ends well! For more such stories, stay tuned!