Reason Behind An Unreleased Film Starring Amitabh Bachchan, Aamir Khan And Madhuri Dixit
With many movies staying on the shelves, why did Amitabh Bachchan and Aamir Khan not set on a release?
There have been many movies that never take off. Many times, actors fell out or had a disagreement related to the production or direction of the film. In the 1990s, many movies were shelved and the movie 'Rishta' was one of them that was to star Amitabh Bachchan, Aamir Khan, and Madhuri Dixit Nene.
Why Aamir Khan Refused To Work With Amitabh Bachchan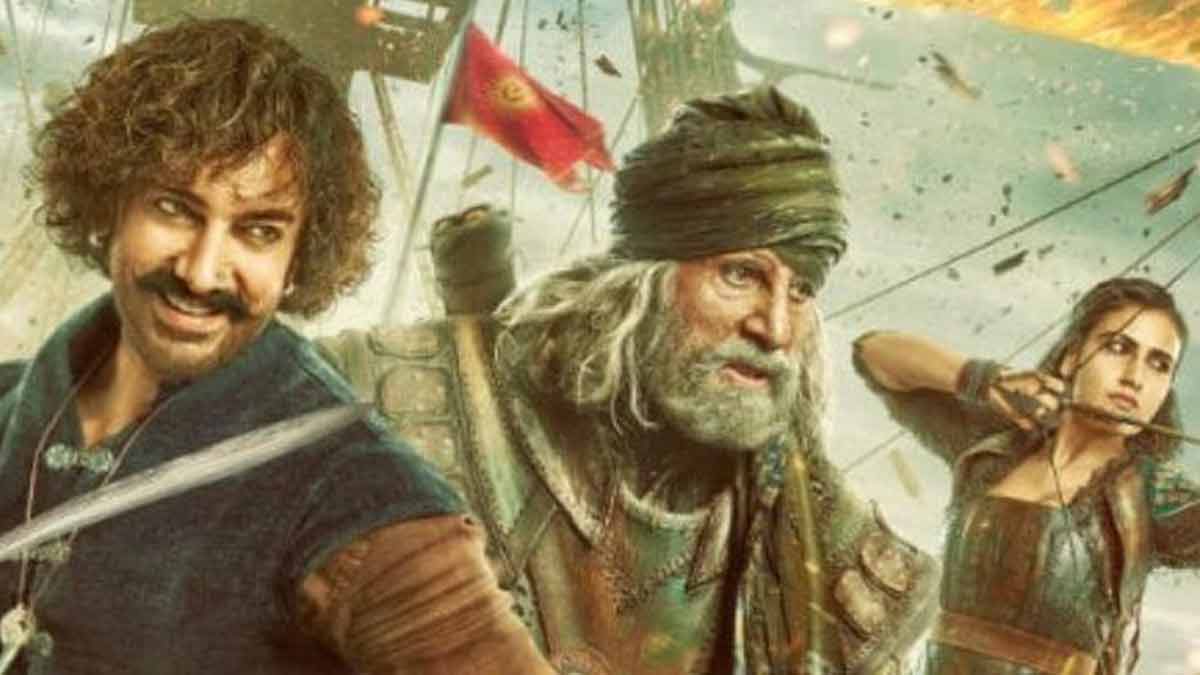 While everybody anticipates Thugs Of Hindostan to be the first movie that starred legendary Amitabh Bachchan and Aamir Khan together on-screen, it was in the 1990s that a film was to be put into action with these stars alongside Madhuri Dixit, but it never took off.
Aamir Khan refused to work alongside Big B back then. For all these years, there had been multiple offers that had been made to the two celebrities, but for some reason, they weren't seen together until 2018. The movie, 'Thug Of Hindostan' was anticipated to be a great hit, but unfortunately didn't capture much attention, and was declared a flop movie, after the production money was way more than what the movie had collected at the box office.
Read More-Flaunt Your Style In 50's Just Like Madhuri Dixit
Cinestaan.com spoke to journalist-turned-PR professional Dale Bhagwagar, who attended the mahurat of the film two decades ago, recalling an incident that might've led to the end of the first film casting the two, and their ever-growing distance.
"I don't recollect the exact date, but it was perhaps around 1995-1996. I was working for Cine Blitz magazine then. There was this mahurat held at Film City, Goregaon. The director, Bachchan, and Khan were all present there. But, for some strange reason, Aamir appeared reluctant to pose with Bachchan.
"When a group picture was to be taken on stage, the cast and crew members gathered, but Aamir stood a few people away from Bachchan. The photographers kept on asking him to get besides Bachchan, as they were the casting coup, but he hardly budged. He finally did pose with him, but just for a few seconds, and then moved away," Bhagwagar said.
Too conscious of his height, could've been the reason for their major differences. Aamir was then spotted wearing high heels in sense of hiding his insecurities. The actor is a perfectionist by nature and has always had zeal in himself.
In an interview, the director of the film, Indra Kumar revealed that there had been another movie, 'Ishq' that was the main reason this film had never taken off. While Rishta was to bring together Bachchan, Madhuri Dixit Nene, and Khan together for the first time, Ishq starred Aamir Khan, Ajay Devgn, Kajol, and Juhi Chawla.
Read More-Aamir Khan And Kiran Rao Announce Divorce After 15 Years Of Marriage
The Film Was Untitled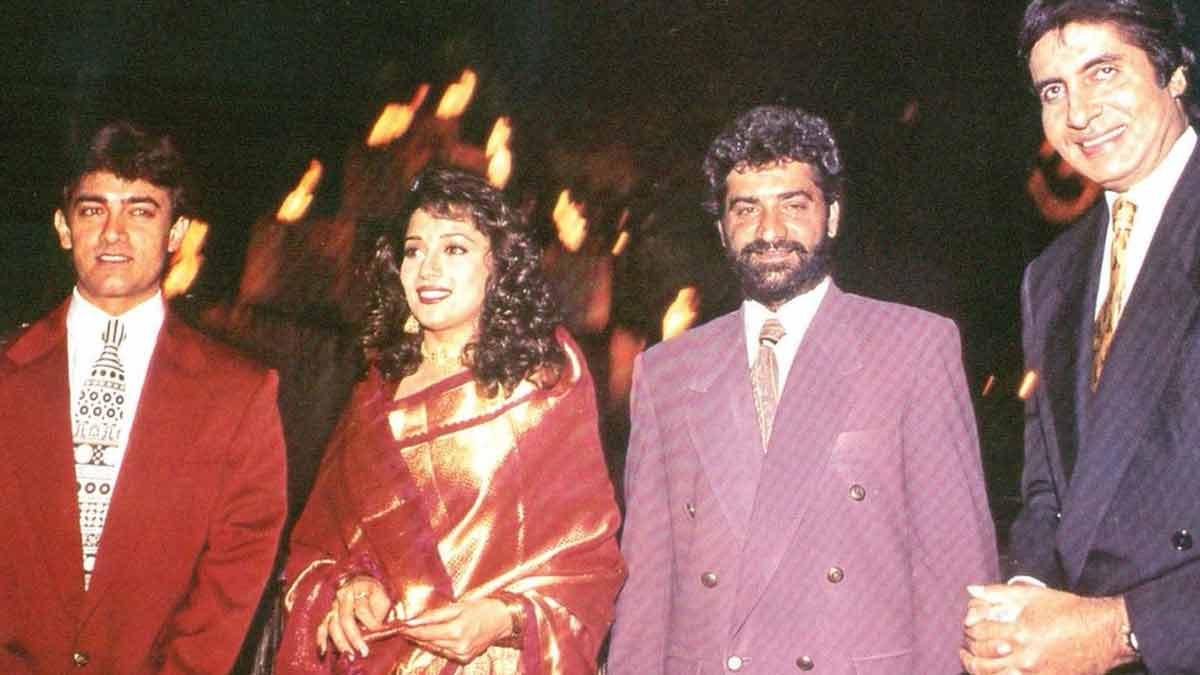 "I don't know who gave the film the name Rishta. As far as I know, it was an untitled film. People just named it and it caught on. It never took off really. It was a film with Aamir, Madhuri, and Amitji. It didn't happen because I was busy making Ishq (1997) then. I thought I couldn't manage two films at the same time. I was worried that I wouldn't be able to do justice to Amitji's role," Kumar had said during an interview.
Indra Kumar wanted to revive the project after completing Ishq, but things had changed by then.
"I told him [Bachchan] that, and he made a film with Mehul Kumar. Finally, when I wanted to start the film again, things had changed. So we got busy again with our commitments and didn't make the film.
It was unfortunate that I couldn't work with such a great actor. But, I definitely plan to make that film. In fact, I want to make it desperately. It was my bad luck that despite the film generating so much interest it fell through. There is a saying that God always keeps one bit of all good luck with him. I plan to grab that too and make it happen," Kumar added.
What are your views on this storytime? Connect with us over our official Instagram page and drop us a comment. Stay tuned to HerZindagi for more stories and updates!