Ahoi Ashtami is celebrated 8 days before Diwali on the Krishna Paksha Ashtami. This is a much-awaited festival of the year which is celebrated by women, especially in North India.
On the occasion of Ahoi Ashtami, women fast all day and worship Goddess Ahoi. On this day, women fast for the long life of their children. Fasting and worshipping Goddess Ahoi on this day is believed to bring happiness and prosperity to the family. Read on to know more about the festival.
Ahoi Ashtami Date And Shubh Muhurat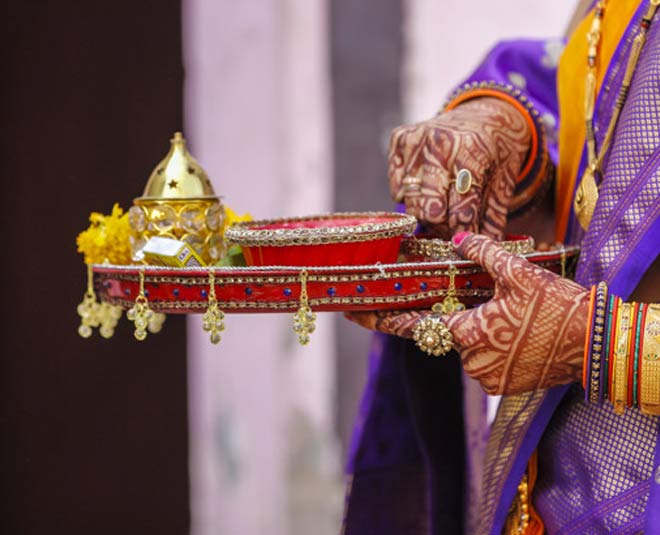 Ahoi Ashtami is falling on 8th November this year. The festival will be at 7.28 am and end at 6.50 pm. The Shubh Muhurat will begin at 5 pm 26 minutes and end at 6 pm 46 minutes. The duration of the muhurat will be 1 hour and 19 minutes.
Tale Behing Ahoi Ashtami
There is a popular story behind Ahoi Ashtami. According to the tale, there was a moneylender who had 7 sons. The moneylender's wife thought of decorating and repairing the house in the month of Kartik, a few days before the festival of Diwali.
For the same, the moneylender's wife decided to go to the forest to get some soil. While digging the soil in the forest, she accidentally killed the young son of a lion with her spade. That is when the animal cursed her that all her children will die in a year.
Her children die in a year. The couple is unable to get over the loss of their children so they thought of killing themselves while heading to their final pilgrimage. On their way, the two fell unconscious. On seeing their condition, God makes an akashvani and asks them to go back and serve the holy cow and Maa Ahoi who is believed to be the Goddess of children.
The couple goes back home and follows the command of God. On the day of Ahoi Ashtami, the wife drew the face of a young lion on the wall and fasted all day long. She apologised for the sin she had committed. Goddess Ahoi was pleased to see her devotion and soon she was blessed with another child.
Don't Miss: Follow These Vastu Tips To Attract More Wealth This Diwali
Ahoi Ashtami Puja Vidhi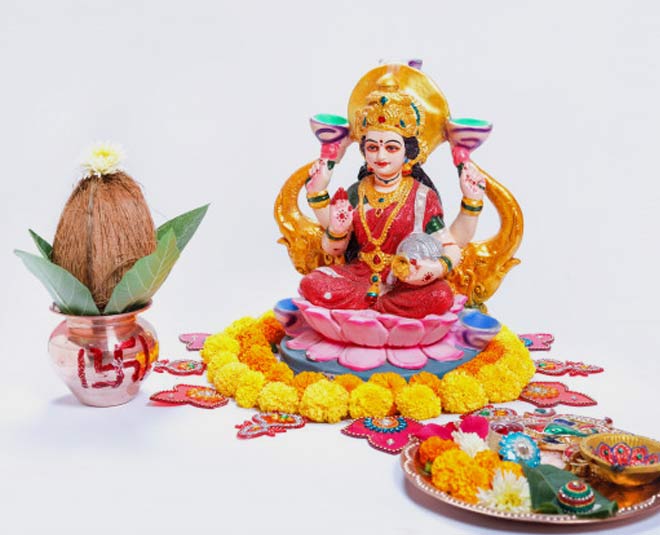 On the day of Ahoi Ashtami, women fast for their children all day. Begin the day by taking a bath and taking a pledge or Sankalp to fast all day for your children. Women fast without having any food or water throughout the day. The fast is broken after seeing the stars or the moon.
Draw an image of Goddess Ahoi on a page and stick it in your temple or make it on any wall of your home with red colour. Also, prepare images of young children and a lion. You must fill a kalash, a small earthen pot with water near the idol of Goddess Ahoi. Worship Maa Ahoi and pray for your children.
Don't Miss: Bhai Dooj 2020: Date, Tilak Muhurat, Vidhi, Popular Legends And Celebrations In India
Prepare 8 puris and some halwa on this day. Give this food to your kids after Puja.
Krishnashtami
The festival of Ahoi Ashtami is also known as Krishnaastami after Lord Krishna. It is believed that women who do not have children should fast on this day and perform Puja of Goddess Ahoi. Performing these rituals on this day is believed to be auspicious for women who wish for a child. Taking a bath in Radha Kund in Mathura before sunrise is also known to bless women with a child.
How are you celebrating Ahoi Ashtami this year? Share with us! For more such stories, stay tuned!