Vedro: The Most Happening Restaurant You Will Find In All Of Goa!
Why is this place the next buzzing restaurant in Goa? Here's all about the interiors and their ecstatic elements!
Looking for a new place to try this trip to Goa? Here's one restaurant that has been catching all the light and glamour from all of Goa for its amazing vibe and colourful aesthetic that will get you party-ready in no time.
Why Is This Place Catching Massive Attention?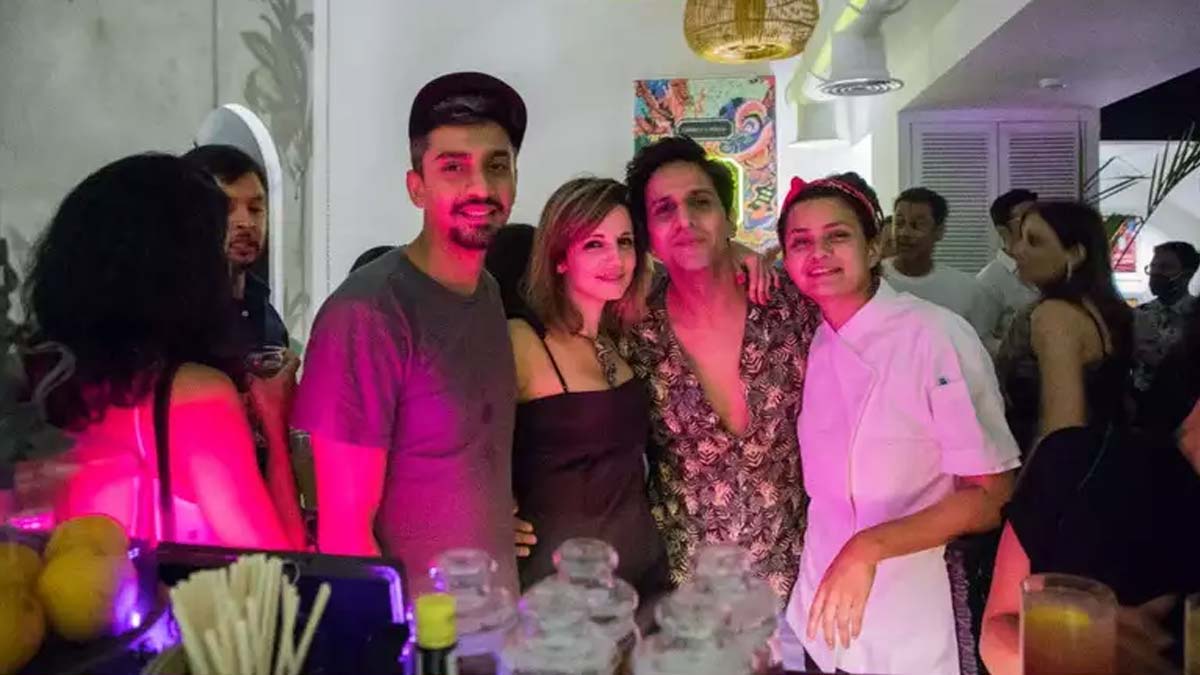 Designed by the famous celebrity interior/fashion designer, Suzzanne Khan, this restaurant has been catching the eye and vibe of everybody visiting Goa today! Regardless of its location in Goa, it seems to find its resemblance to a posh SoBo home.
Located in Panjim, the heart of Goa, you are bound to find yourself there, giving this place a try that offers comfort, luxury food, and a 10-page bar menu.
Spread across two floors, there is ample space for everybody to find a spot inside with their bae.
About The Interiors
View this post on Instagram
With massive chandeliers hanging from its ceiling, you will find yourself in mellow lighting that sets your mood just the right way for a great night ahead!
Giving a whole jungle aesthetic to its posh standards, there are chunky candles and decorative branches, with additional seating with stone tables, and rattan chairs.
You will be welcomed with big posters beaming with neon signs, jute rugs, and decorative cacti. A tropical vibe is what will keep bringing you back to this place, through shells, and palms.
Read More -From Travel Instructions To What-To-Eat Recommendations, This Is The Ultimate Guide For Your Goa Vacation
There is a full stacked bar right on the first floor of the venue, with a tiny smoking zone in the corner. You can expect first-class cocktails at the bar, with their signature cocktails being rum and gin-based. It is right above the bar that you will spot a beaming neon sign catching your eye.
View this post on Instagram
Vedro brings its specialty not only to its drinks but also to its food menu. With the best available out there. The food happens to be Indian yet inspired by Japanese food trends, as they promise to bring you a bit of nostalgia with a spoonful. Their menu may be short, but the dishes will accelerate you to another state of mind!
While Japanese cuisine is what the initial menu said, the chefs of this restaurant showcase their love with their cold and raw bar section. Experimenting with different ingredients, you will find yourself asking for more, we bet.
Read More -Celebrity-Approved Destinations For Your Next Vacation!
What's The Future Like For This Happy Tribe?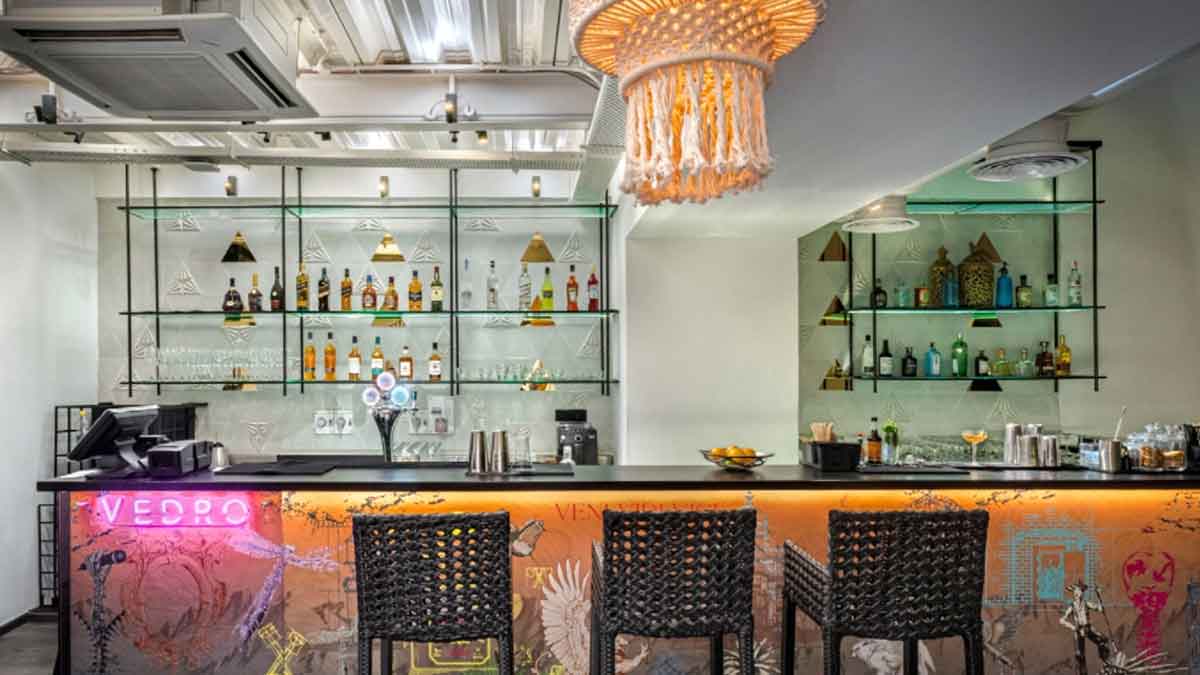 In the distant future, the restaurant plans on introducing you to a chef's special menu as well as seasonal menus. You could most definitely find yourself trying newer dishes every time you visit this place. Isn't that fun?
They are all in to introducing a Dj to their compound, making it a fun event every night for everybody visiting them. You can also hope for a dinner theatre, you never know what to expect here when it's Vedant Gupta, the mastermind behind all the fun!
Scoring absolutely a 10 on aesthetics, this place is sure to make a great name for itself with its upcoming events and possible ventures inside the 4 walls.
What's your take on this appealing bar by Suzzane Khan? Connect with us over our official Instagram and let us know in the comments. Stay tuned to HerZindagi for more stories and updates on your favourite Bollywood celeb!