Winter is here and we all have been looking for things to keep us warm and healthy throughout the cold. With all diet essentials in mind, we all have been trying to find something or the other to fulfil our needs.
Celebrity fitness expert and an Instagram influencer Rujuta Diwekar took it over to her Instagram account to share her views over why we should consider having a pickle in our meal in winters.
View this post on Instagram
'The winter pickles -
The hardworking farming folk of North India harvested their winter veggies and turned them into winter pickles to enhance their life span and nutrient value.
Winter pickles are the under-rated, under-valued, under-utilised delicacies that can fix the skin, gut and joint aches. The generous dose of hand pounded mustard seeds is one of the traditional therapies against respiratory disorders. The sun cooking and fermenting of the shalgam, gajar and phul gobi is what the modern world of nutrition appreciates (and may later even appropriate) as pre, pro and post biotics.
This foodiceutical is a must-have on your plate. Goes well with Paratha, dal rice and khichdi.' as the caption said on her Instagram post.
Read More- Post Diwali Detox: 3 Tips By Rujuta Diwekar
What Is The History Of Pickles?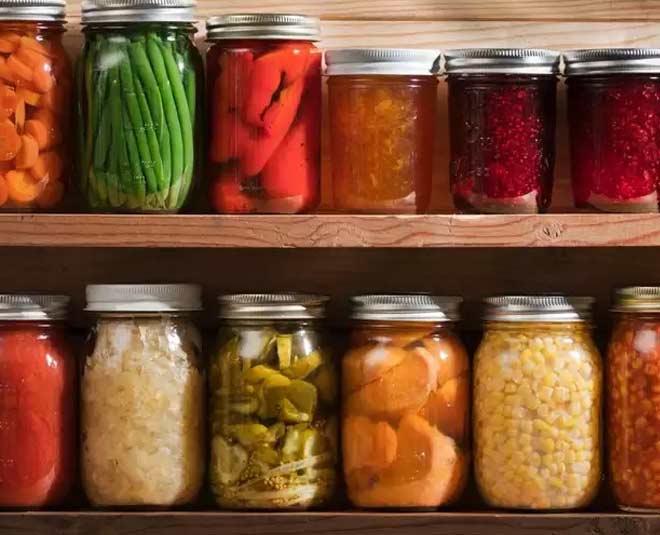 Pickles have been around for thousands of years, going as far back as 2030 BC when cucumbers from native India were pickled in the Tigris Valley. Pickles are created by immersing fresh fruits or vegetables in an acidic liquid or saltwater brine until they are no longer considered raw or vulnerable to spoilage.
Types Of Aachar You Must Try This Winter
Mooli Ka Aachaar
A favourite of North Indians, Gajar ka Achaar is the best combination of sweet and tangy flavours. It is prepared by using seasonal fresh red carrots and a variety of spices. Moreover, it promotes weight loss, has high antioxidant properties, is rich in Vitamin K and promotes a faster metabolism.
Gaajar Ka Aachar
Another popular spicy north Indian pickle, Mooli ka Achaar is made with thickly sliced radish along with some green chillies. The spices used in this pickle are similar to any traditional Indian pickle recipe but has the extra flavour and freshness of radish in them. It tastes amazing with any dish.
Read More- Winter Season: Expert Suggests Nutritional Tips For Women
Aamla Ka Aachar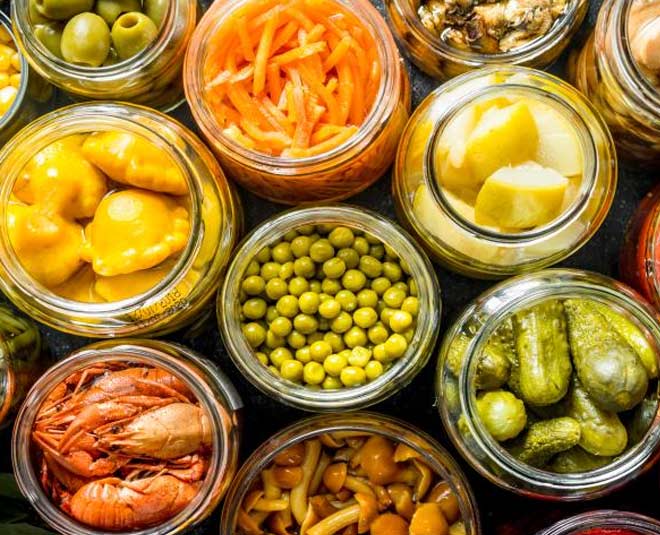 A perfect choice for spice lovers, Amla ka Achaar is quite tangy! Its amazing flavour is a result of various spices used in its preparation like asafoetida and fenugreek seeds. Moreover, Amla has a lot of health benefits as well. They boost immunity and protect against diseases and infections.
Gobi-Shalgam Ka Aachar
A speciality from Punjab, this pickle is an absolute delight. It includes a whole lot of spices and a decent amount of mustard oil. First, the extra moisture is dried from the vegetables by keeping them under the sun for a few days. Then they are mixed with spices and oil. Sometimes, carrots are also added to it.
Adrak Ka Aachar
Adrak ka Achaar is a quite popular Indian pickle that is not only healthy but also delicious. It helps prevent bone-related issues and joint pains, keeps cold and flu away strengthens digestion and relieves nausea and vomiting. Having a distinct taste, it is eaten along with parathas, dal-chawal etc.
Stay tuned to HerZindagi for more tips and tricks!