Mango season is underway and markets are filled with a variety of mangoes. The king of fruits is an all-time favourite with people waiting for mango season throughout the year to try out numerous recipes made from it. From the mango pudding to mango shakes and mango custard, the more one hears about mangoes, one's mouth starts watering. Today we will share with you a unique and innovative mango recipe that will blow you away. While the mango idli is a south Indian dish that is made during the mango season, this recipe will now help you make it at your home. It is a sumptuous edible and we are sure your kids who nag about not wanting to eat will eagerly have it for breakfast or as an evening snack.
Ingredients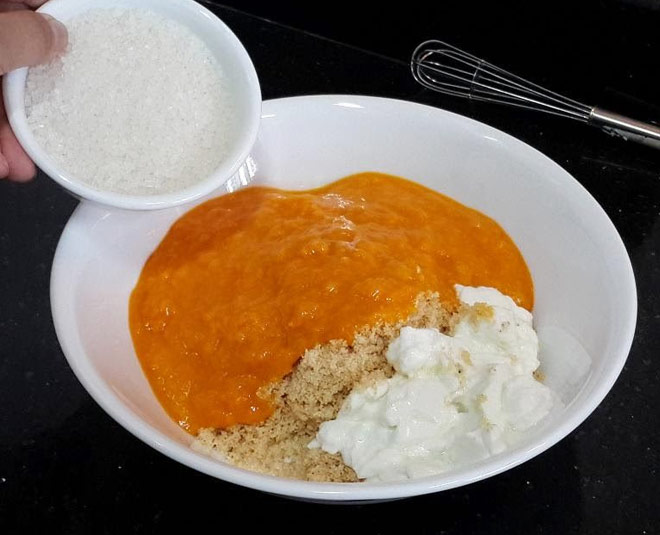 Mango pulp - 1 cup
Suji (Semolina) - 1 cup -- Buy Suji here at ₹ 190
Sugar - 1 cup -- Buy 5 kg pouch of crystal sugar here at ₹ 367
Coconut - 2 tablespoons
Cashew - 2 tablespoons -- Buy cashew here at ₹ 305
Cardamom powder - 1/4 teaspoon
Ghee (clarified butter) - As per requirement
Method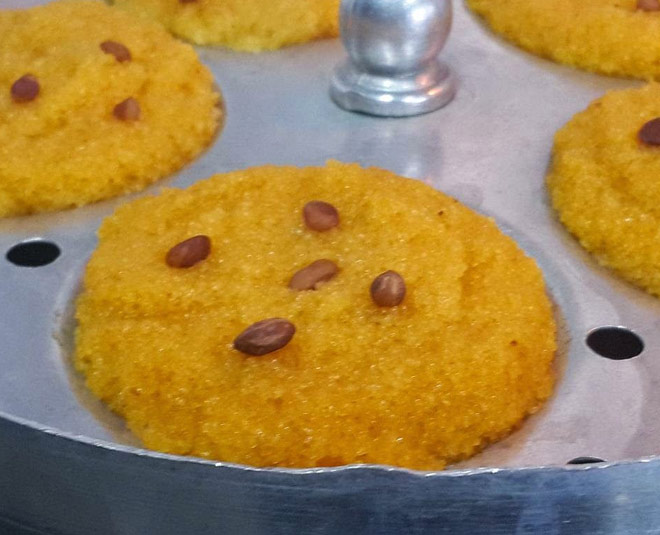 To make mango idli, first, grate coconut properly. At the same time, finely chop cashew nuts.
To make mango idli, choose ripe and juicy mangoes.
Keep a frying pan on the stove and add one tablespoon ghee (clarified butter) to it and let it heat. Once the pan is hot, add some suji into the pan and fry it till golden brown. Once suji is fried, turn the flame off.
Take a container and add mango juice in it followed by sugar and some water. Whip it all in so that the mixture has no lumps.
Once done, add suji into the container and mix it well. Now add grated coconut, chopped cashew and cardamom powder into the container and knead it like a dough. If the mixture seems a bit dry add some water into it.
Take an idli cooker and add water to it. Make sure that water level is slightly below the idli layer. Heat the cooker in a strong flame. Till the time water is boiling, dab idli stand in ghee.
Now add the suji mix in the idli stand and cover the cooker with lid. Let it vapourise for 10 minutes.
Turn the stove off and take out the idli stand once the steam lets out.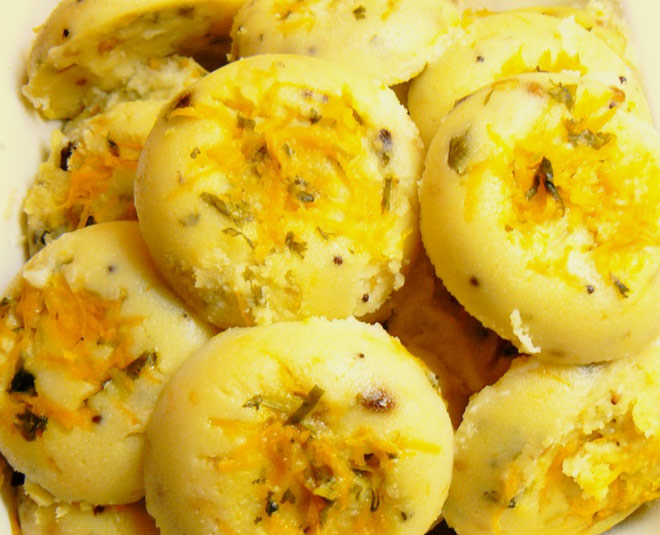 Your mango idli is ready. You may add a bit of mango juice before eating it. So with mere hours left for the weekend to start, try this mango idli recipe at your home and make your family, children and loved ones happy to have tried an innovative dish.
Photo courtesy- (Pinterest, WordPress.com, amu's recipes)