Our country has begun with the vaccination shots and many are yet to get it done as they fear the after effects. There arre indeed some aide-effects but it is better than not getting it done at all. After the vaccine, some people have fever, headaches, body pain and bloth clots.
But one can get relief by following some Ayurvedic natural home remedies, and simple steps to reduce pain and side-effects, suggested by Dr.Smita Naram, Co-Founder, Ayushakti.
With Basil Leaves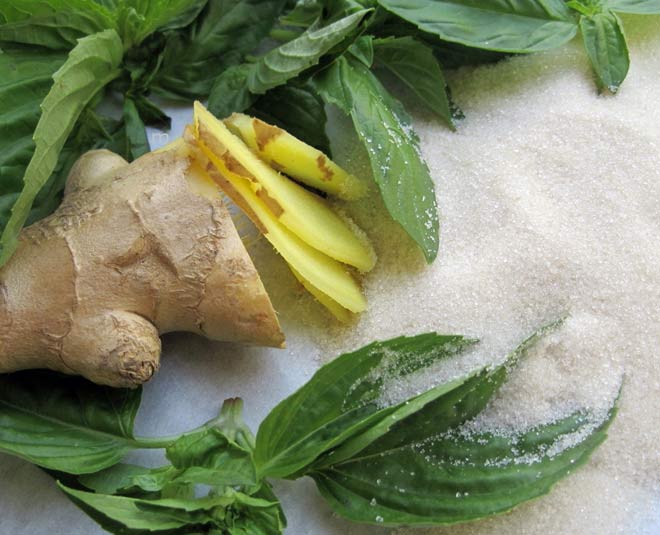 Ingredients
10 Tulis Leaves
2.5 Cm Fresh Ginger
½ Tsp Turmeric Powder
2-Inch Cinnamon
2 Cardamoms
¼ tsp Black Pepper Powder
Method
Boil all above in 200 ml of water for 5 minutes and then drink it as lukewarm.
Pomegranate Peel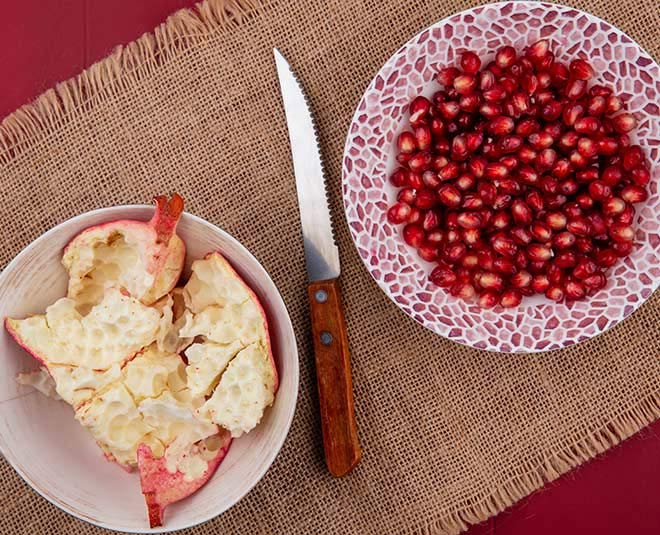 Ingredients
1 Pomegranate Peel
1 Tsp Turmeric
2 Glasses Of Water
Method
Take 1 pomegranate peel then add 2 glasses of water.
Boil and make it 1/4th of a glass.
Strain and add 1 tsp turmeric.
Stir well and sip throughout the day.
Cumin & Fennel Seeds
Ingredients
1 Tsp Cumin
1 Tsp Coriander
1 Tsp Fennel Seeds
1/2 Inch Ginger
Method
Boil it all and drink 3 times a day.
This will help to get relief from any symptoms of nausea.
Chew 20 tulsi eaves or boil them with some haldi as that wil help prevent fever.
Boil Giloy with Ashwagandha extract in a glass of water and this drink will help regain energy.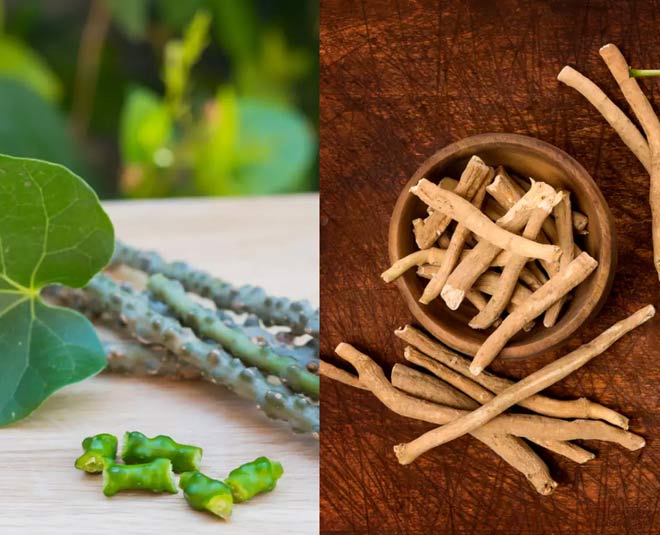 Don't Miss: Boost Your Immunity With These Expert-Approved Herbs
There are 3 more essential natural food items that will make one feel relieved and help in increasing immunity are:
Green Tea
Green tea is highly beneficial immunity-boosting beverage and it also helps fight infections and diseases. The antioxidants destry cell-damaging free radicals.
Ginger
Ginger is an ancient healing ingredient for many problems and is an excellent remedy that helps improve digestion and metabolism in the body. It balances the immune system and helps in restoring its proper functioning.
Garlic
Garlic is an antibacterial, antiseptic, and antifungal agent. It can fight fungi, viruses, fungi, infections, and bacteria. It can help increase the virus-fighting T-cells in the bloodstream by boosting the immune system.
Don't Miss: Skin Benefits Of Using Ayurvedic Lakshadi Oil
Ice Treatments
By using an icepack you can reduce the pain and it also acts as a natural pain reliever. Ice packs also minimise the risk of medicinal reactions
People often complain about getting rashes or experiencing inflammation post taking the vaccination. Ice treatment can minimise the rashes and swelling. You can also use Epsom salt baths.
Diet Recommendations
Have light and warm food like mung beans, lentils, vegetables and to avoid or reduce food like meat, wheat, sour, dairy.
Stay tuned to HerZindagi for more such Ayurvedic suggestions.