Oats Dishes: 3 Healthy Recipes For You
If you want to add a healthy twist to your regular dishes, then try these easy oats recipes.
You might cringe at the name of oats as you feel that healthy eating options are not tasty but it is important to consume healthy food. Oats are rich in several nutrients, and thus are important to consume. However, if you or anyone in your house doesn't like the idea of eating oats, then you can disguise it in some other form. Feed oats to everyone in a new form and you will be surprised to see how everyone gulps it down and are left licking their fingers
Have a look at these 3 easy ways to include oats in your diet without compromising on the taste. You should definitely try these easy and healthy recipes at home.
Oats Smoothie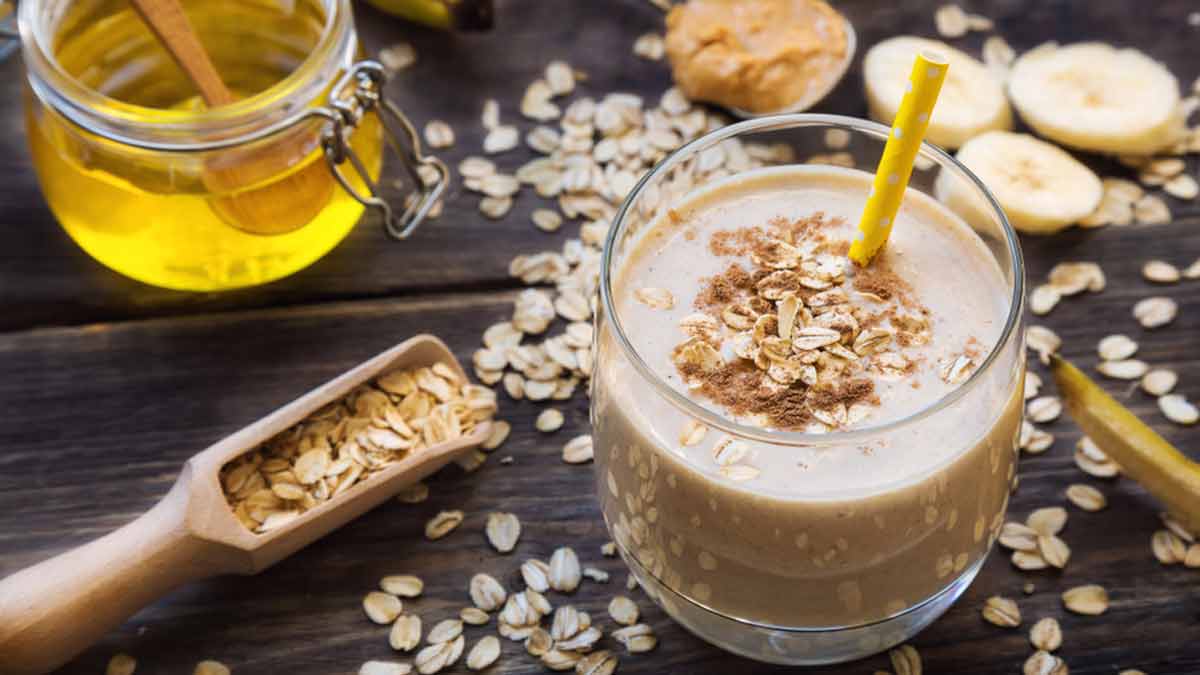 Ingredients
¼ Cup Oats
1 Frozen Banana (Chopped)
½ Cup Almond Milk
½ Tbsp Maple Syrup
½ Tsp Vanilla Extract
½ Tsp Ground Cinnamon
⅛ Tsp Salt
Ice
Method
Take a blender and add the oats. Blend it until the oats are finely ground.
Now, add banana, milk, peanut butter, maple syrup, vanilla extract, cinnamon and salt.
Blend it all together until it is smooth and creamy.
Your oats smoothie is ready to be served.
Don't Miss:High-Protein Breakfast Recipe With Moong Daal
Chocochip Oats Cookie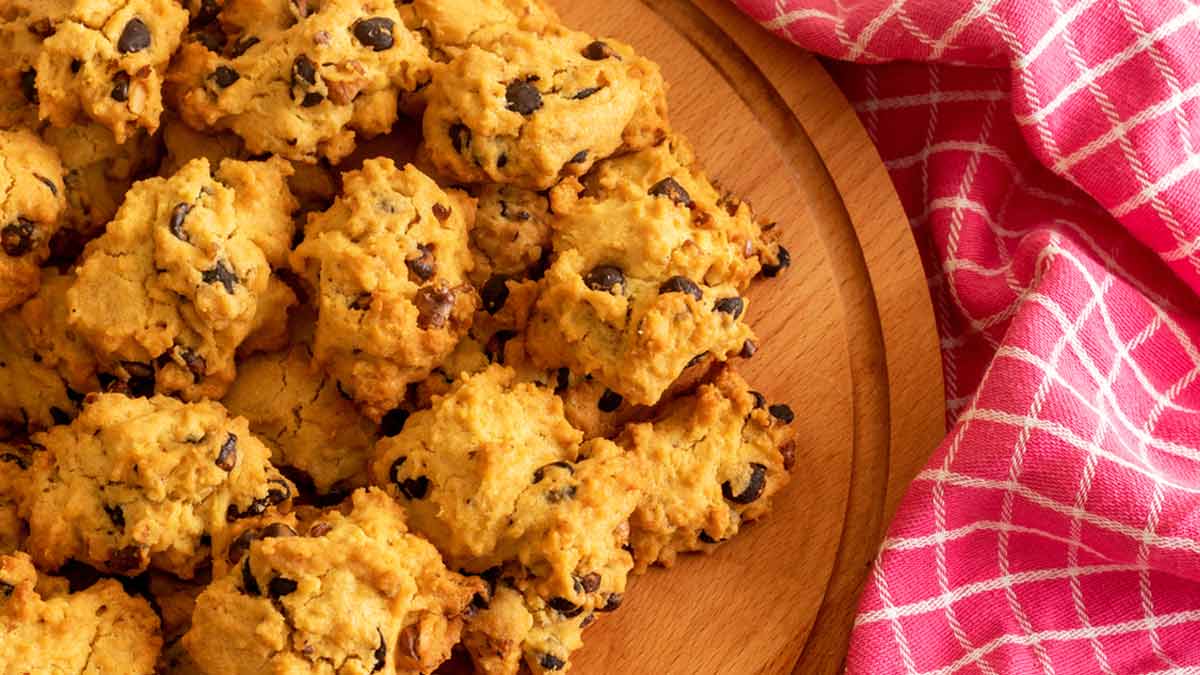 Ingredients
1 Cup Butter
1 Cup Brown Sugar
½ Cup White Sugar
2 Eggs
2 Tsp Vanilla Extract
1 ¼ Cups All-Purpose Flour
½ Tsp Baking Soda
1 Tsp Salt
3 Cups Oats
1 Cup Walnuts (Chopped)
1 Cup Chocochips
Instructions
Preheat the oven at 325 degrees Fahrenheit.
Take a large bowl. Add butter, brown sugar and white sugar. Mix it well until smooth.
Add beaten eggs and vanilla extract to the bowl. Mix well.
Take another bowl. Add flour, baking soda and salt. Mix well.
Mix both the mixtures together until smooth.
Add oats, walnuts and choco chips to the mixture. Mix well.
Now, take the batter with a spoon and drop it on a baking sheet. Do this until the batter is finished.
Now, bake it in the preheated oven for 12 minutes.
Once the cookies are baked, let them cool down for some time.
Now, your choco chip oats cookies are ready to be served.
Don't Miss:Summer Drinks To Include In Your Wedding Menu
Oats Idli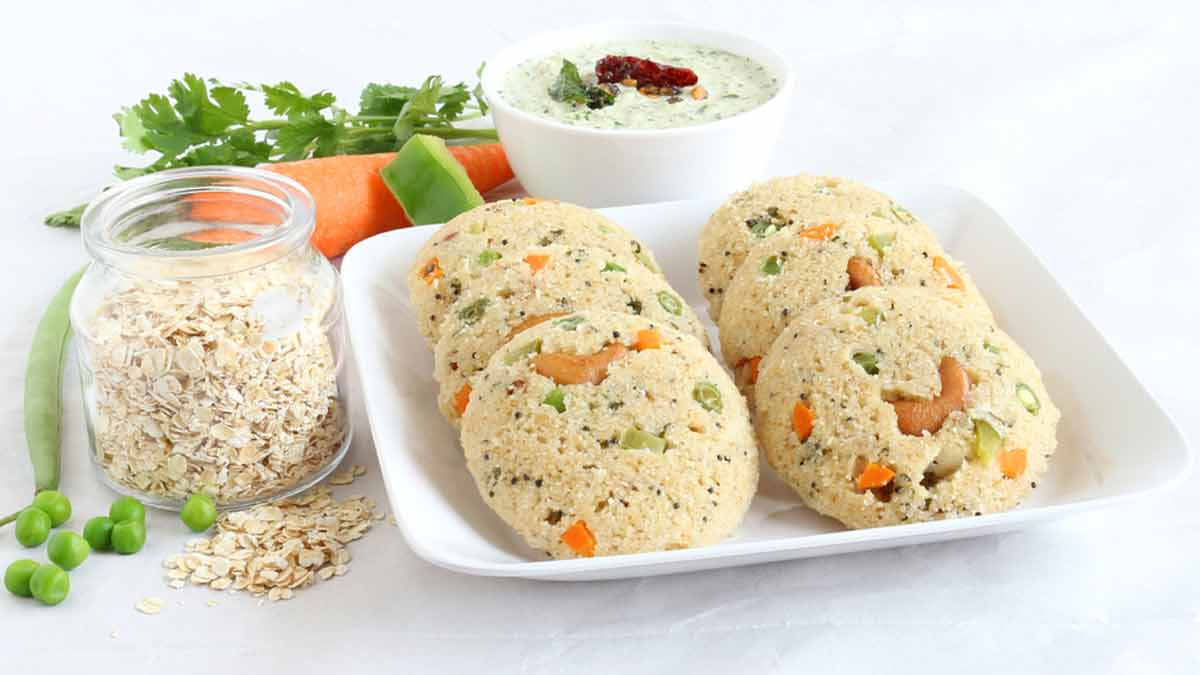 Ingredients
1 Cup Oats
½ Cup Rava
1/2Cup Curd
2 Green Chillies
2 Tbsp Coriander Leaves (Finely Chopped)
1 Carrot (Grated)
Salt
1 Cup Water
¾ Tsp Baking Soda
1 Tbsp Oil
1 Tsp Chana Dal
½ Tsp Urad Dal
½ Tsp Mustard Seeds
7-8 Curry Leaves (Chopped)
½ Tsp Cumin Seeds
Instructions
Take the oats in a pan and roast them on a medium flame for about 4-5 minutes.
Now, let the oats cool down for a bit.
Put them in a grinder mixer and grind them until you form a coarse powder.
Heat some oil in a pan over medium flame. Add chana dal, urad dal, mustard seeds, curry leaves and cumin seeds.
Saute until chana dal turns light brown.
Add rava. Mix well and roast for about 5 minutes.
Add oats powder to the mixture. Stir continuously for a minute.
Switch off the flame and let it cool down for a few minutes.
Add curd, green chillies, coriander leaves, carrot and salt. Mix well.
Add water to make a thick batter and let it rest for some time.
Add baking soda to the batter and stir continuously in one direction.
Now, grease the idli moulds and add your batter.
Steam for 15 minutes and check if it's cooked with the help of a toothpick.
Once the idlis are cooked, remove them carefully from the moulds.
Now, your oats idlis are ready. Serve them with your choice of dip.
For more such stories, stay tuned to HerZindagi!