Treat Your Mother With A Homemade, Eggless Cake This Mother's Day, Here Are 3 Easy Recipes  
These simple cake recipes can be prepared at home using just some common kitchen ingredients.
Mother's day is just around the corner and we are sure you are all busy prepping up for the day, trying just everything to make this one special for your dearest mom. More than anything else we know that our moms need our time and attention but we obviously want to do so much more for our favourite woman in this whole world. Right?
The celebrations would indeed be incomplete without some delicious desserts. Pamper your mom with a homemade cake this year. If you aren't very good at baking or completely new to it then you have landed on the right page. We have 3 easy cake recipes for you which require minimum ingredients and turn out to be delicious. Your mom will really feel special if you treat them with any of these homemade cakes. Read on for their easy recipes.
Classic Vanilla Cake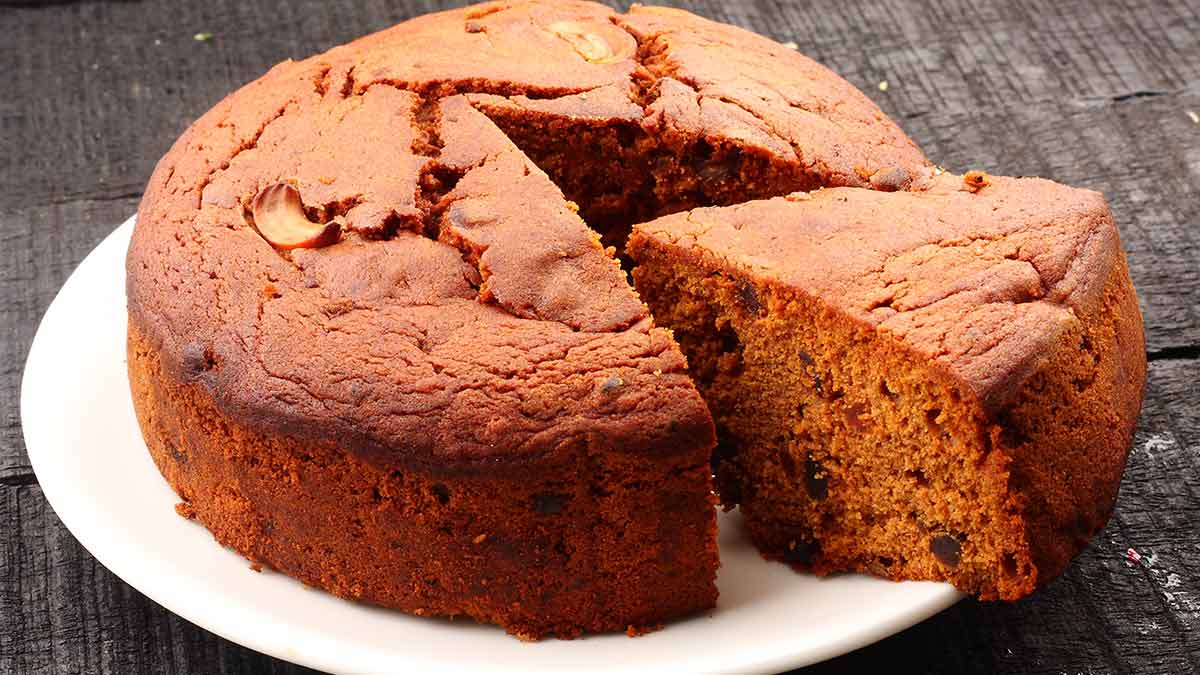 We all love the good old vanilla cake. If your mom hates those fancy, fondant cakes and enjoys a regular vanilla tea cake the most, prepare this classic vanilla cake at home. Serve it with her favourite cup of tea and see her smile ear to ear.
Ingredients Required -
2 Cups All-Purpose Flour Or Maida
1 Tsp Baking Powder
1 Cup Curd
1/2 Tsp Baking Soda
3/4 Cup Powdered Sugar
1/2 Cup Vegetable Oil
1 Tsp Vanilla Extract
Directions -
In a bowl, add flour and baking powder. Whisk and keep aside.
In another bowl, add curd and baking soda. Mix well and keep aside.
Next, mix powdered sugar and oil and combine well.
Mix curd and sugar mixture together.
Add in vanilla extract.
Now fold in the flour mixture with curd and oil mix to make the cake batter.
Once ready, pour the cake batter into a bowl that can fit into your pressure cooker.
Heat the pressure cooker without the whistle for a few minutes and then place the pan in it with a stand.
Close the lid of the pressure cooker and cook the cake on a low flame.
The cake will take approximately 30 minutes to bake.
Take out the bowl and check with a toothpick. If it comes out clean, your cake is ready.
Take out on a tray and garnish with chocolate spread or fresh fruits as per your choice.
Banana Cake
You can't really go wrong with a fresh, gooey homemade banana cake. Prepare a lavish breakfast for your mom and for desserts, keep a big slice of this delicious banana cake. She will surely love it!
Ingredients Required -
4 Bananas
1/2 Cup Whole Wheat Flour Or Atta
1 Tsp Baking Powder
1/2 Tsp Baking Soda
Pinch Of Salt
1/2 Cup Powdered Sugar
1/2 Cup Vegetable Oil
1 Tsp Vanilla Extract
Caramel Sauce
Directions -
Chop bananas and mash them with a fork.
Add sugar, oil, and vanilla extract. Mix all the ingredients together.
Sieve whole wheat flour, baking soda, baking powder, and salt. Mix well.
Fold this mix into wet ingredients and combine well.
Pour the batter into a microwave-safe container.
Cook on high heat for about 20-30 minutes.
Do a toothpick test to check if the cake has cooked well.
Let it cool a little and then demould.
Top with freshly chopped bananas and caramel sauce.
Apple Cake
If baking an apple pie scares you, take the cake route. This apple cake is ready with just a few ingredients and will be loved by your mom and all others at home for sure.
Ingredients Required -
1 Cup Maida Or All-Purpose Flour
2 Apples
1/2 Cup Powdered Sugar
1/4 Tsp Baking Soda
1 Tsp Baking Powder
1 Tsp Cinnamon Powder
1/2 Cup Melted Butter
1/2 Cup Milk
1 Tsp Vinegar
Directions -
Peel apples, chop, and puree in a mixer.
In a bowl, add apple puree, sugar, butter, vinegar, and milk.
Add in maida, baking soda, baking powder, and cinnamon powder.
Fold the wet and dry ingredients.
Pour the batter into a tin.
Top with apple slices and place in a hot pressure cooker with a stand.
Cook for about 20 to 30 minutes.
Check if the cake has cooked with a toothpick.
Take it out carefully from the pressure cooker.
Your apple cake is ready!
If you try these easy cake recipes at home, don't forget to share your experience with us on our Facebook page. For more Mother's day stories, stay tuned to HerZindagi.com