As the month of Ramadan is upon us, many people have been observing their fast from sunrise to sunset. People host iftar parties for their family members and enjoy preparing a wide spread of flavoursome and tasty homemade food. Iftar brings people together and what better way to enjoy the company of one's family during Ramadan than enjoying scrumptious desserts.
In an attempt to eat healthy, here are 3 dessert recipes by Ms Akshina Mehta, Co-Founder and Head Baker, Moonlight Bakers and Ms Raina Mehta, Co-Founder and Head Baker, Moonlight Bakers, that will make your iftar not just healthy but also delicious.
Date And Walnut Chocolate Truffles (9 pcs)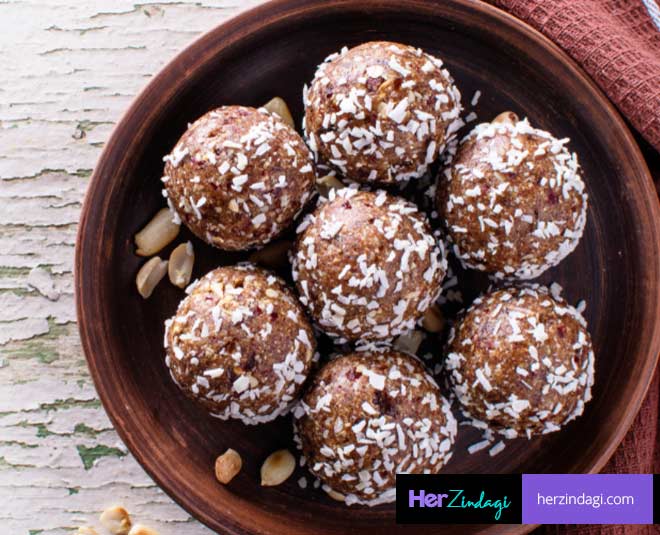 With the perfect balance of nitty and sweet, these date and walnut chocolate truffles bring in a unique taste to your palette. With only a few ingredients, these date and walnut chocolate truffles make the perfect brain-boosting and energizing treat.. So good you can hardly eat just one and will always reach out for more. These healthy and heavenly nibbles are the go to option for any night of the week!
Ingredients
130gm Dates
50gm Almonds
50gm Cocoa Powder
30gm Walnuts
30gm Raisins
100gm Chocolate
Method
Soak dates in boiling water for 15-20 mins
Toast almonds and walnuts at 180 degrees for 15 -20 mins
Grind the almond into a powder
Chop the walnuts into bite sized pieces.
Grind the dates with 1tsp of the boiling water into a paste.
Add it to a bowl and thoroughly mix in the almond powder and cocoa powder till homogenous.
Fold in the chopped walnuts and raisins.
Let this batter freeze for 20 mins.
Melt the chocolate in the microwave in 30 second bursts and stir in between.
Grease your hands with a neutral oil and divide the batter into 9 - 12 bite size pieces.
Let them freeze for 15- 20 mins.
Dip them in melted chocolate and let that set up.
Dust with chopped pistachios and serve.
Date, Basil Seeds, Saffron, Cardamom And Rose Water Milkshake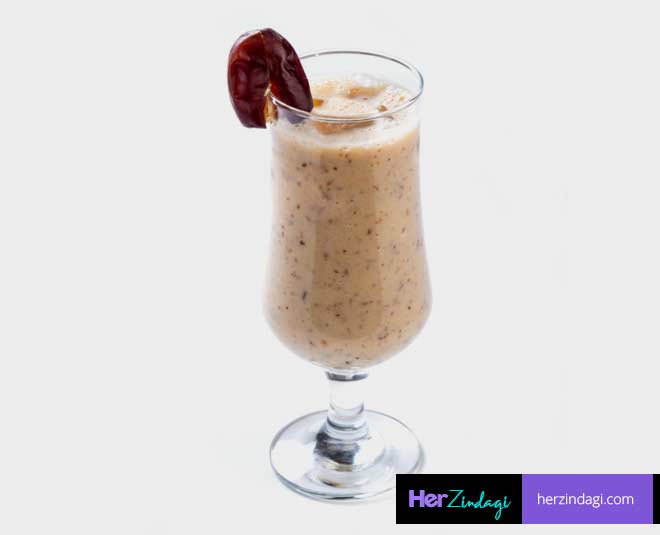 While fasting in the midst of scorching summer, one must drink a lot of refreshing, healthy fluids to stay hydrated. The ingredients in this milkshake don't just refresh you but also help improve your digestion and clear your stomach too. This milkshake will revitalize your body and also help cure acidity.
Ingredients
1 L Milk
8-10 Pieces Of Dates
1 Tsp Cardamom Powder
3-4 Strands Of Kesar
2-3 Tbsp Basil Seeds
1 Tbsp Rose Water
Method
Add 1L milk to a saucepan and add in chopped dates, cardamom powder, saffron strands
Bring to a boil, lower to a simmer and cook for 20 - 25 mins.
Blend into a homogenous liquid. Top up the volume with fresh milk to a total of 1L.
Cool slightly.
Mix in rose water and basil seeds.
Cover and chill in the fridge for 6 hours.
Don't Miss: Matcha Banana Ice Cream Without Ice Cream Maker Recipe For Weight Loss
Mango Payesh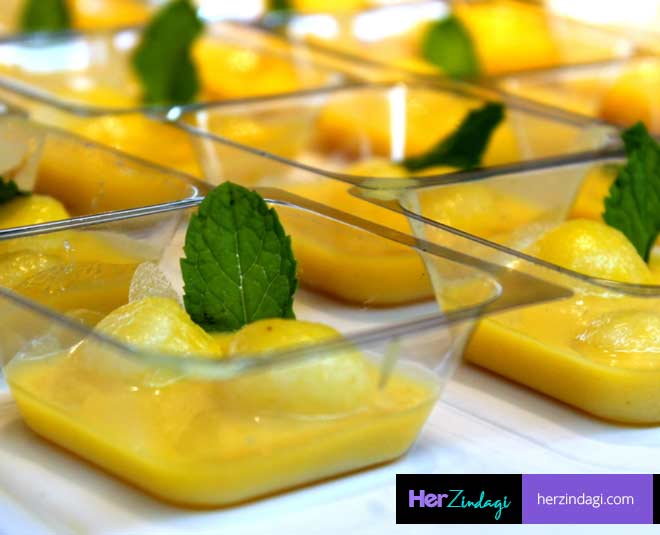 Oh how we all love a delicious bowl of payesh, when you top that up by mixing it with mango, the dish adds an element of pop to your dinner table. Mango Payesh is a flavourful desert which is a very refreshing summer dessert.
Ingredients
1L Full Fat Milk
110 Gm Short Grain Rice
60 Gm Ghee
3 Cardamom Pods
3-4 Strands Of Saffron
70 Gm Gud Chopped (Date palm jaggery)
30 Gm Golden Raisins
30 Gm Chopped Pistachios
2 Mangoes Pureed
½ Tsp Salt
Hot Water (if needed)
Don't Miss: Prepare Dried Rose Bar With Dates, Nuts, Which Is Healthy, Satiates Sweet Cravings
Method
Wash the short grain rice only once and let it sit in water for 30 mins.
Fry the pistachios and dried raisins in ghee and set aside.
To 1L milk, add the seeds of 3 cardamom pods and 3-4 strands of saffron.
Cook on low heat till the volume has become 3/4th of its original volume. Stir occasionally.
Drain the rice and mix in the ghee by hand.
Add this rice to the milk mix and stir intermittently so that the rice releases its starch.
Cook for 30-40mins.
If the milk is drying but the rice is not cooked, add 4tbsp hot water and continue cooking.
Once the rice is completely cooked, switch off the heat and add in the chopped jaggery and mango puree.
Let it sit and melt.
Stir.
Let it cool
Serve with slivered pistachios.
Try any of these recipes and enjoy your iftaar with a tasty meal and your loved ones.