Fruit custard is a classic sweet dish, which is made of milk and fruits. If you're looking for something sweet to eat, but are bored to death with rusks and coffee, then this is the best dish for you which makes for a healthy breakfast. It is a hassle-free recipe that takes only 10 minutes to make.
Don't miss: Try This Scrumptious 10-Minute Apple Pie Recipe
Preparation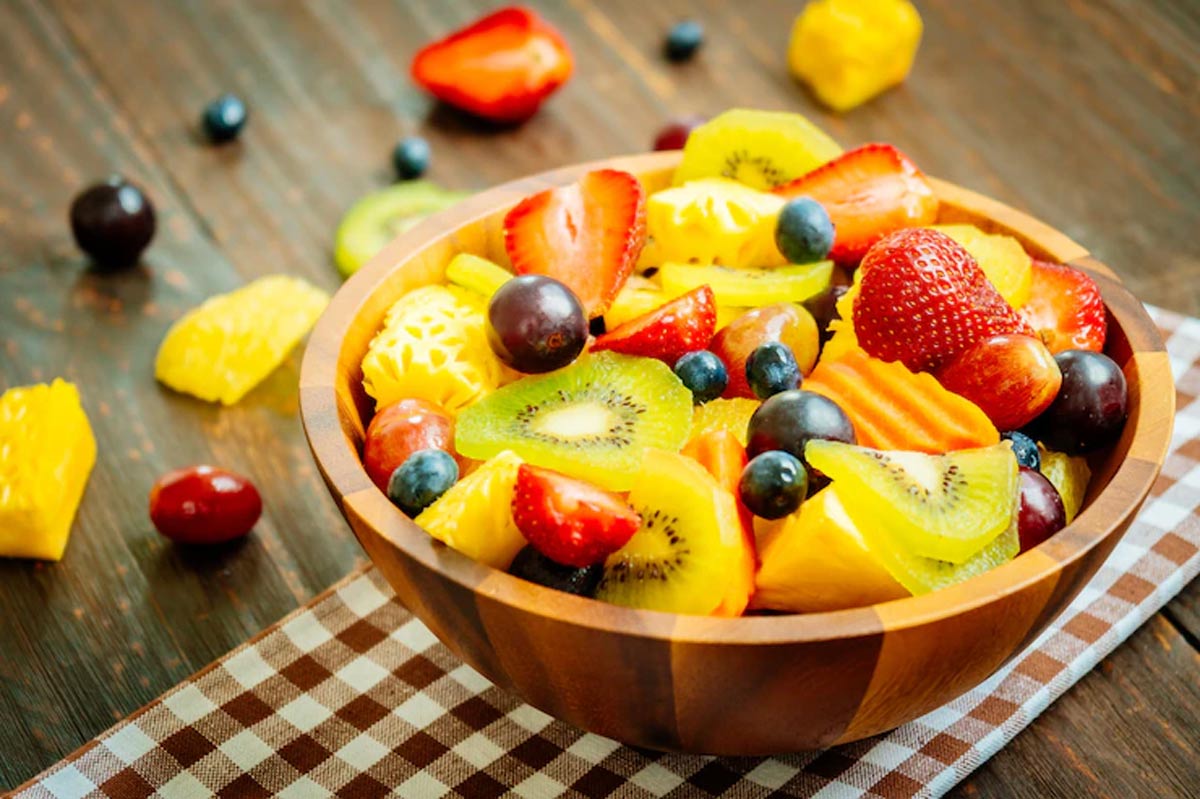 Ingredients:
2 tablespoons of custard powder
Step-by-step instructions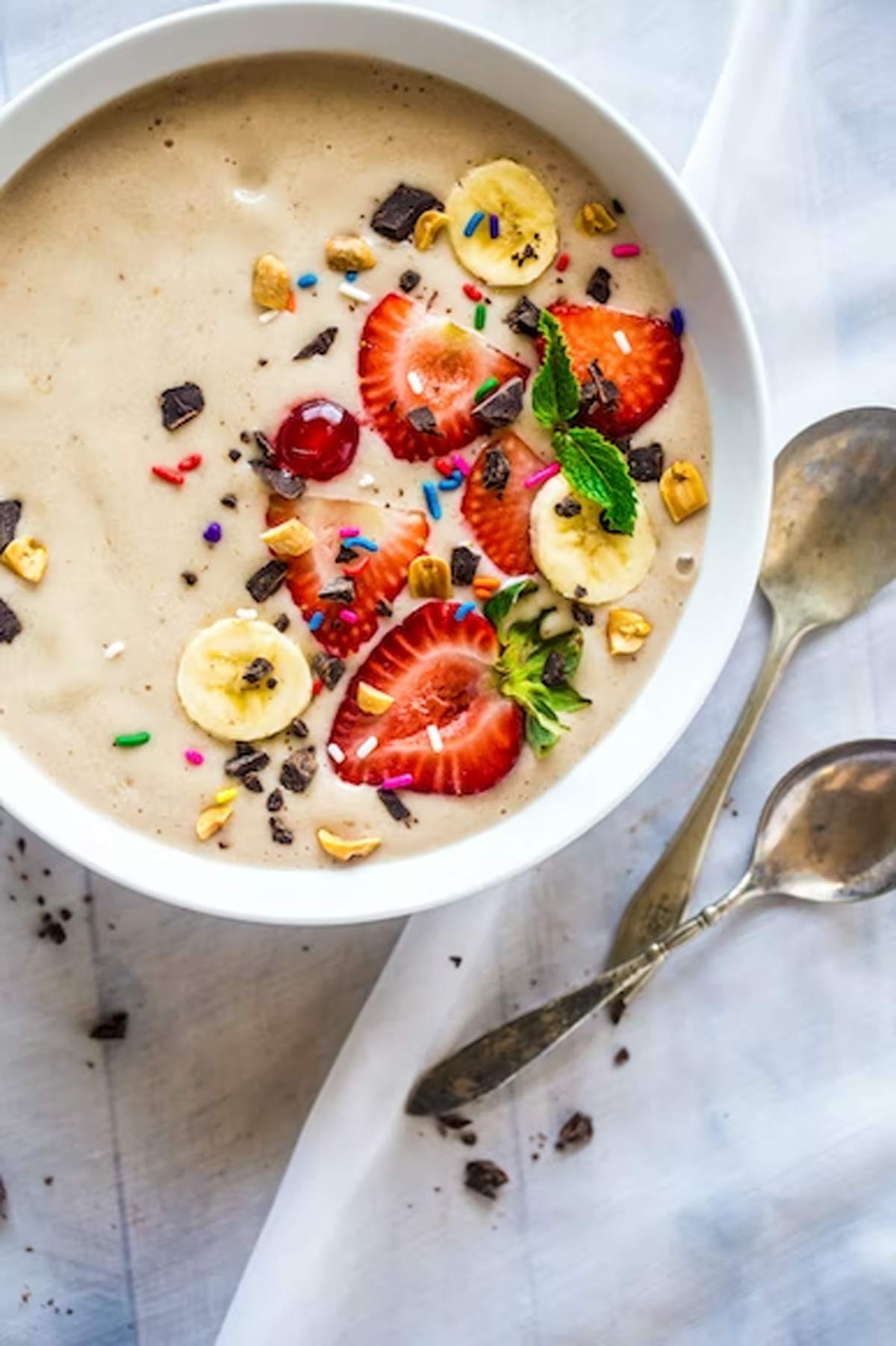 Cut the apple and kiwi into small pieces. Next, chop the grapes into two pieces. Now take the pomegranate and peel it. Take out its seeds in a bowl. If you want to include any other seasonal fruit in the custard, you can do so.
Now take half a cup of cold milk and reserve it for later. Put the rest of the milk in a utensil. Put it on the gas to boil. Boil the milk on low flame and add sugar as per taste.
Put custard powder in the reserved milk and stir it well.
While the milk comes to a boil, pour the cold milk mixed with custard powder in a thin stream. Keep stirring it and put the gas on low flame. By continuously stirring the milk, you will find that it does not stick to the bottom of the utensil.
Boil the milk till it thickens. It will take approximately 5 to 7 minutes.
After the milk thickens, take it out in a bowl and keep the bowl in water to cool it and stir it with a spoon. This will not let the cream set on the milk.
When the milk cools down, put all the chopped fruits in it and keep the custard in a fridge for 45 minutes.
After the fixed time, serve your custard with some pomegranate seed garnishings. Your delicious fruit custard is ready to eat!
Did you like this article ?