Want easy recipes for your summer coolers? These drinks involving milk, coffee, vanilla, and ice are epic for the hot season and they are pretty easy to blend as well. The ingredients are easily available and there is no hard work needed. So what are you waiting for? Get on with it and let us know how it turned out. If you have some more recipes that you have tried yourself, then do share it in the comment section or share with us to get featured.
Simple Cold Coffee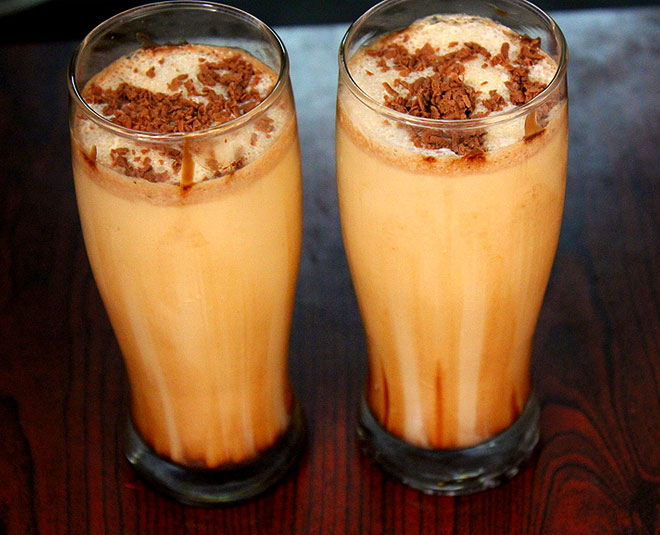 Ingredients
1/2 litre milk chilled
3/4 th cup sugar
2 scoops vanilla ice cream
5-6 ice cubes
chocolate syrup/ melted chocolate for garnishing
grated chocolate for garnishing
Method
Add 1 tsp instant coffee powder in a bowl, add 2-3 tbsp of boiled water and stir well without lumps.
Take a blending jar, into it add this coffee decoction and add milk.
Add sugar as requirement, add vanilla ice cream, add ice cubes.
Blend all the ingredients for few minutes.
Take a glass and apply chocolate around the inner glass area.
Add the blended cold coffee milkshake into it.
Garnish with grated chocolate.
Serve chilled!
Don't Miss: Different Country-Different Coffee, Explore Them All
Vanilla Cold Coffee
Ingredients
Ice Cubes
3/4 glass full ground Coffee with milk
1-2 tbsp powdered sugar optional
1/2 tsp vanilla extract
Top up with milk
Method
For the Cold Filter Coffee, simply prepare coffee and let it chill.
Add ice cubes to your glass, pour the coffee over the ice cubes 3/4 or 4/5 of the glass.
Then add the sugar and vanilla essence and stir well.
Top up with the milk and enjoy your iced vanilla coffee.