Using sem or guar ki phali in different ways may not have crossed your minds. But there are indeed some cool recipes that taste scrumptious when the right ingredients are used. So here top 3 recipes that you must try.
Guar Ki Phali Ka Achaar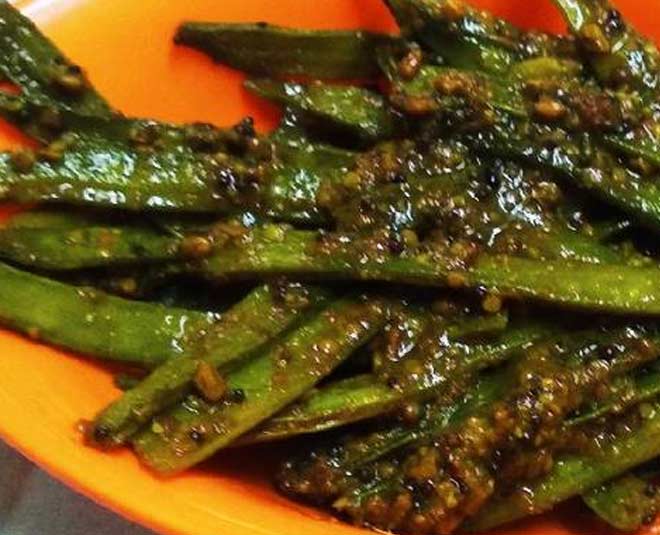 Ingredients
300 Gms Guar beans
1/2 Tsp Haldi
Red Chilli Powder As Per Taste
1/2 Cup Vinegar
1/2 Cup Mustard Oil
1 1/8 Tsp Mustard
1/2 Tsp Fenugreek seeds
1 Tsp coriander powder
1 Tsp Anise powder
Salt As Per Taste
Method
Cut the phali and clean the pod.
Take a pan and heat half a cup of water with 3 spoons of vinegar and the phali.
Strain the water when boiled and then keep the pan under the sun for 3 hours atleast.
Mix in all the spices, the oil and the remaining vinegar with salt in a plate and fill the pods.
Again keep the phali out in the sun for 2 days and then consume.
Guar Ki Phali Ki Chutney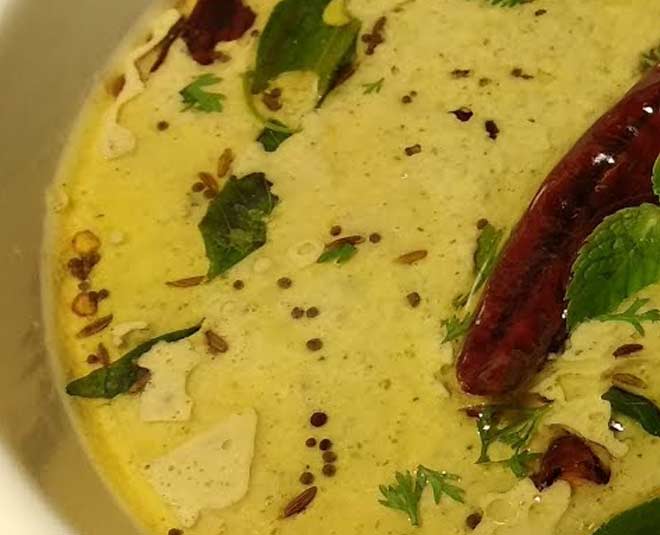 Ingredients
8 Phali beans
Green Chillies As Per Taste
11/2 Tbsp Roasted Groundnuts
1/8 Tsp Dhania Powder
1/4 Tsp Cumin Seeds
1 Amla
2 Tbsp Oil
1/2 Tsp Mustard Seeds
Pinch Of Hing
A Sprig Of Curry Leaves
Don't Miss: Nutritionist Rujuta Diwekar Lists Importance, Right Time To Have Amla Pickle, Murabba
Method
Chop the beans while you heat some oil in a n.
Saute the beans and add a little salt and mix well.
Close the lid for a few minutes and saute in between.
When the beans are almost cooked, add in the cumin, coriander powder and green chillies.
Fry the beans well until they are soft and then switch off them flame and let cool.
Dry roast the groundnut until they crackle and then let them cool.
Next, transfer all into a small blender and throw in the salt, some water and tamarind. Grind them to make a paste.
Now temper it by heating some oil and adding in the mustard seeds, curry leaves. Pour it hot into the chutney and it os ready to serve.
Guar Ki Phali Ki Sabzi
Ingredients
400 Gm Sem Chopped
2 Big Potatoes Chopped
8 Chopped Garlic Pods
2 Tsp Cumin Seeds
11/2 Tsp Haldi
Red Chilli Powder As Per Taste
1 1/2 Tsp Coriander Powder
Salt As Per Taste
2 Tsp Oil
Don't Miss: This Weight Loss Soup Recipe Using Dal Or Lentil Is Easy To Make & Perfect To Fight Winter Chill
Method
Heat some oil in a pan and saute cumin seeds.
Now throw in the garlic and all the spices with a few drops or water.
Chop some veggies and sprinkle some salt.
Cook with lid for 10 minutes.
Open the lid and cook for 5 minutes more.
Serve hot.
So which recipe will you try first? Stay tuned to HerZindagi for more such recipes.