Women's day is just around the corner and it's time to recognize and celebrate womanhood. Unlike older times, we ladies now believe in breaking the stereotypes and achieving milestones in the field that were considered unconventional for us. One such young talent is Sanya Sheikh, the youngest skeet shooter of India.
HerZindagi exclusively spoke to her to know all about her journey. Born on 25th April 1992, Saniya Sheikh hails from Meerut, Uttar Pradesh. While most of her age are busy figuring out their lives, she was occupied representing India in the junior and senior category when she was a sub-junior.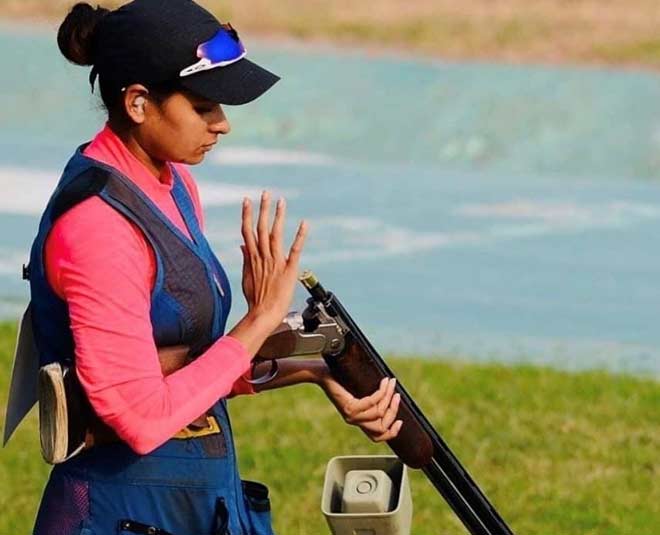 The skill of shooting has been passed on to her from her family, as Sanya is the 3rd generation shooter in her house. Her grandfather Mohd Mateen Sheikh founded Meerut District Rifle Association in 1954 in Meerut.
"He was a renowned hunter. He had killed many man-eaters, child-lifter, kettle lifter lions and panthers on the government request in his time. He used to shoot clays with Dr Karni Singh and his highness Riva. He had 5 sons all were hunters and became national players in shooting," told Saniya to Hz and added that she belongs to the biggest shooting family in the world.
Saniya Sheikh started her shooting career at the age of 12 in 2004 and became the youngest shooter in India and the world with 12 bore shotgun. In 2005, she completed her very first competition, the 28th Uttar Pradesh state championship. In that competition, she set the record and won a gold medal in the junior and senior category for women in skeet shooting.
After participating in some more prestigious competitions and winning medals at world championships, Asian championships, Commonwealth games, the 29-year-old never looked back.
For being ready for whatever is coming her way, Sanya remains particular about her diet and fitness regimen (5 muscle exercise). To take some inspiration, we asked her for her daily routine and tips. "Drink 8-10 litres of water every day. This helps in keeping the body hydrated, which is a must for a healthy lifestyle. When it comes to diet, having a balanced diet can keep you fit and always ready for rigorous workouts," said Sanya.
Don't Miss: Here's The Story Of Kalli Purie, One Of The Most Influential Women In The Country
"Early to bed and early to rise is my fitness mantra. I follow this because, sleep (tips for better sleep) is necessary for me, as for shooting, I need my eyes to have a clear vision and a fresh mind. And lastly, exercise regularly to keep the body robust, active and in shape," she added.
Sanya believes she has a long way to go and have to win a lot more titles and medals for the country. She is currently preparing rigorously for Paris Olympics 2024, as this is her ultimate goal, to win the tournament and become face from India on an international platform.
Don't Miss: All You Need To Know About Para-Badminton Player Manasi Joshi Who Has A Barbie Doll Inspired By Her
Do let us know if you find Sanya Sheikh's story inspirational by commenting on our Facebook page. Stay tuned to HerZindagi for more such stories.