Padma Awards 2019-Get To Know These Exceptional Women Awardees
The exceptional women who have been awarded the Padma Awards this year range from a mountaineering record holder to scientist and social workers. Read on to know more about them.
The Padma Awards are the highest civilian awards of India that are given away in three categories i.e. Padma Vibhushan, Padma Bhushan and Padma Shri. Awarded to recognise the achievements in various fields such as Art, Social, Public Affairs, Sports, Medicine and more where public service was done, the awards were instituted in 1954. While the Padma Vibhushan is given for exceptional and distinguished service, the Padma Bhushan is awarded for eminent service of high order and Padma Shri is awarded for eminent service. This year, out of the total 112 Padma Awards, a total of 21 women have received it from President Ram Nath Kovind. Also, transgender woman has been awarded for the very first time. The list of Padma awardees also includes 11 persons from the Foreigners/NRI/PIO/OCI category and 3 posthumous awardees. From scientist to social workers, these are the exceptional women who have been awarded the Padma Awards 2019. They have not only managed to make a big name for themselves in their respective fields and also brought laurels to the country. Scroll on to know more about them.
Padma Vibushan:
Teejan Bai (Art-Vocals-Folk)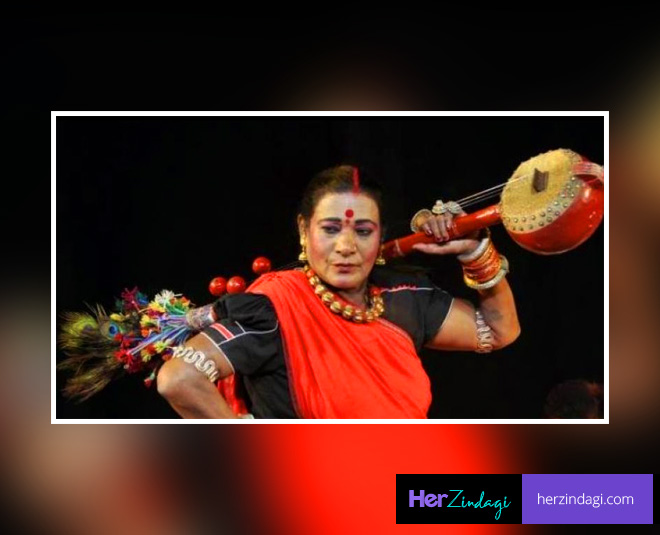 Dr Teejan Bai is a Pandavani exponent. This is a traditional performing art from Chhattisgarh in which tales from the Mahabharata are enacted in the form of a musical. While she has been awarded the highest Padma award this year, Teejan has already been conferred the Padma Shri in 1987, the Padma Bhushan in 2003 and the Sangeet Natak Akademi Award in 1995. She was only 13 when she had given her first public performance for only Rs 10.
Padma Bhushan:
Bachendri Pal (Sports)
A hugely famous name when it comes to mountaineering, Bachendri Pal had become the first Indian woman to scale the Mt Everest way back in 1984. She had been awarded the Padma Shri back then and has been given the National Adventure Award, Yash Bharti Award and was also the first recipient of Virangana Lakshmibai Rashtriya Samman.
Padma Shri:
Harika Dronavalli (Sports-Chess)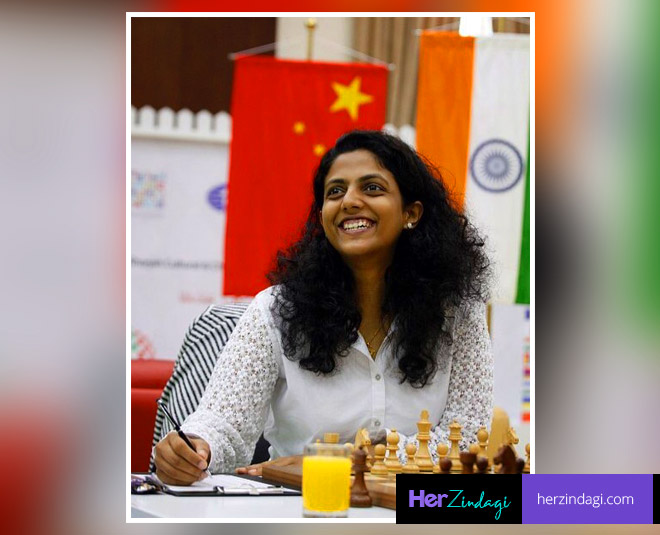 This Indian chess grandmaster was conferred the prestigious Arjuna Award in 2007. Making a super beginning of her career by winning 16 Medals in National Level Tournaments, Harika Dronavalli has continued the streak. She is the second Indian woman after Humpy Koneru to win the men's grandmaster title and won 3 bronze medals in the Women's World Chess Championship, in 2012, 2015 and 2017.
Godawari Dutta (Art-Painting)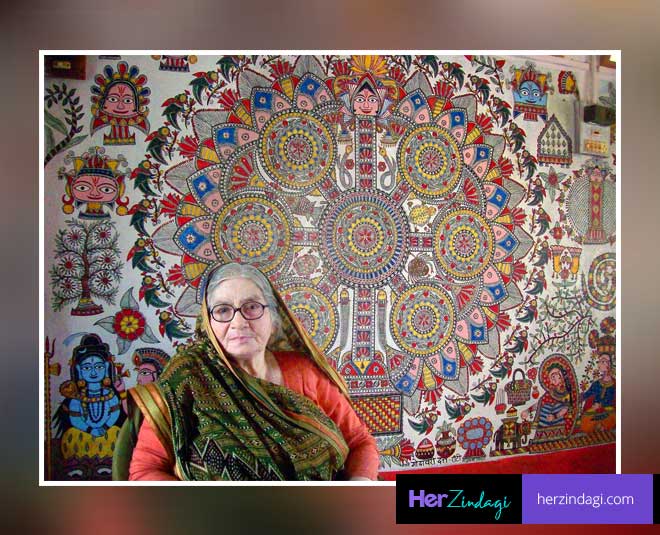 This National Award winner is known for her contributions to the beautiful art of Madhubani painting in India and across the world. President Pratibha Patil had conferred on her the title of Shilp Guru in 2006.
Rohini Godbole (Science & Engineering-Nuclear)
Indian physicist and academic Rohini Godbole is a professor at the Centre for High Energy Physics, Indian Institute of Science, Bangalore. She had edited the book Lilavati's Daughters which was based on women scientists of India and has authored over 150 research papers. What does she do? Well, her work majorly concerns new particle production at current and future colliders, Physics at Large Hadron Collider and Next Linear Collider, QCD phenomenology: Structure Functions of a proton, photon, and nucleus plus Supersymmetry and Electroweak Physics. Whoa!
Draupadi Ghimiray and Muktaben Pankajkumar Dagli
Draupadi Ghimiray of Sikkim and Muktaben Pankajkumar Dagli of Gujarat have been awarded for the social work they have done for the welfare of India's disabled community. While Draupadi is the founder of Sikkim Viklang Sahayata Samiti, Muktaben is associated with many organisations that work for handicapped and blind people.
Bombayla Devi Laishram (Sports-Archery)
Also known as Bom, Bombayla Devi Laishram is an ace archer who represented India at the 2008 Beijing Olympics in both individual and team events. She has won a silver medal at the World Archery Championships as well as 4 gold, 5 silver, and 4 bronze medals at various editions of the Archery World Cup.
Rajkumari Devi (Others-Agriculture)
Fondly known as Kisaan Chachi, Rajkumari Devi who hails from Muzaffarpur has been doling out tips on farming that ensure successful harvests. Her claim to fame? She has mobilised over 300 women to form Self Help Groups. She has been awarded the Kisan Shree award and has also contested elections once.
Bhagirathi Devi (Public Affairs)
Indian politician Bhagirathi Devi is a member of the Bihar Legislative Assembly who initially used to work as a sweeper in West Champaran district of the state. Thanks to her, Anganwadi Kendra (childcare centers) were opened in the district, women's groups were created in Narkatiyaganj block and she painstakingly continues to create awareness around domestic violence, fair wages and dalit violence.
Gita Mehta (Foreigner) (Literature & Education)
Sister of Odisha CM Naveen Patnaik and daughter of former CM Biju Patnaik, author Gita Mehta rejected the Padma award due to political reasons. Her literary bestsellers have been translated into 21 languages, she has produced/directed around 14 documentaries and has also worked as a war correspondent at one time.
Madurai Chinna Pillai (Social Work-Microfinance)
Social worker Madurai Chinna Pillai is known for her work in empowering women to reduce poverty and handling debt grievances. She did so by forming a successful banking system and her work has given a big push to the Kalanjiam, microcredit movement.
Kamala Pujari (Others-Agriculture)
Tribal agricultural activist Kamala Pujhari is a member of Odisha Planning Board. Known for promoting organic farming and preservation of hundred different varieties of paddy.
Friederike Irina (Foreigner) (Social Work-Animal Welfare)
This Padma Shri awardee was just a tourist who arrived in India in 1978 from Germany. Now she successfully runs a cowshed named Surbhai Gauseva Niketan where she has nursed more than 1,200 cows to health in Uttar Pradesh.
Tao Porchon-Lynch (Foreigner) (Others-Yoga)
American yoga master Tao Porchon-Lynch is an award-winning author of French and Indian descent.
She started practicing yoga way back in 1926 as an 8-yr old in India. Aged 100, she still teaches yoga in New York and is a part of competitive dancing as well.
Milena Salvini (Foreigner) (Art-Dance-Kathakali)
This Italian-born French exponent of Indian classical dances is an expert in Kathakali, Bharatanatyam, and Mohiniyattom. Together with her husband, she had opened a dance centre in Paris in 1975.
Prashanti Singh (Sports-Basketball)
An Arjuna-awardee, a Prashanti Singh plays as a shooting guard for India's national women's basketball team. She also won the Rani Laxmi Bai Bravery Award in 2016-17 and holds the distinction of winning 23 medals in the National Championships, National Games and Federation Cups. A documentary named B Cube (Boskey Basketball Banaras) has been made on her.
Sharada Srinivasan (Others-Archaeology)
Archaeologist Sharada Srinivasan specializes in scientific study of art, archaeology, archaeometallurgy, and culture. She was a part of Cannes award-winning film Nuclear Winter and has been a recipient of Dr. Kalpana Chawla State Award, Malti B. Nagar Ethnoarchaeology Award and fellowships from premier institutions.
Don't Miss This: Women On Wheels-They Overcame Disability To Become Achievers
Saalumarada Thimmakka (Social Work-Environment)
Karnataka based environmentalist Saalumarada Thimmakka is also known as Alada Marada Thimakka. She is known for her work in planting and tending to 385 banyan trees along a 4km stretch of highway between Hulikal and Kudur.
Jamuna Tudu (Social Work-Environment)
Also, known as Lady Tarzan, environmentalist Jamuna Tudu is known for taking on the timber mafia. This Godfrey Philips Bravery Award winner has 300 groups working around forest land in Jharkhand. She was also selected for the Women Transforming India Award by NITI Aayog in 2017.
Narthaki Nataraj (Dancer)
She is the first person from the transgender community who will receive the country's top civilian honour. Hailing from Tamil Nadu, she started a dance school Narthaki Nritya Kalalaya and runs the Valliambalam School of Dance at present. She has been a recipient of Kalaimamani award, Nritya Choodamani, Sangeet Natak Akademi Puraskar and the Vetri Award.
View this post on Instagram
Quite a list it is! Just goes to show that our country is finally awarding women achievers from all walks of life in a big way.
To know about more inspirational women, keep reading Her Zindagi.
Recommended Video