The recent advancement of women into male dominated roles at work is a positive sign for change. It is women power all the way!
Shivani Meena from Sawai Madhopur has joined an open cast mine in Coal India and become the first woman to be appointed as an excavation engineer. For those who don't know, excavation involves digging confines of a coal mine.
For years now, women didn't enter open cast mines but with Shivani Meena's entry to Coal India, we are sure the door has now opened for many other women.
Who Is Shivani Meena?
Shivani Meena is an IIT Jodhpur alumna. She has been posted at CCL's Rajrappa project which is one of the most important enterprises of coal mining. Central Coalfields Limited took to their Twitter handle and announced Shivani's entry to the team. They tweeted, "#WomenPower on a roll. After CIL's first female mining engineer in UG mines, #TeamCCL now gets 1st #woman excavation #engineer, Ms Shivani Meena, to work in a OC mine."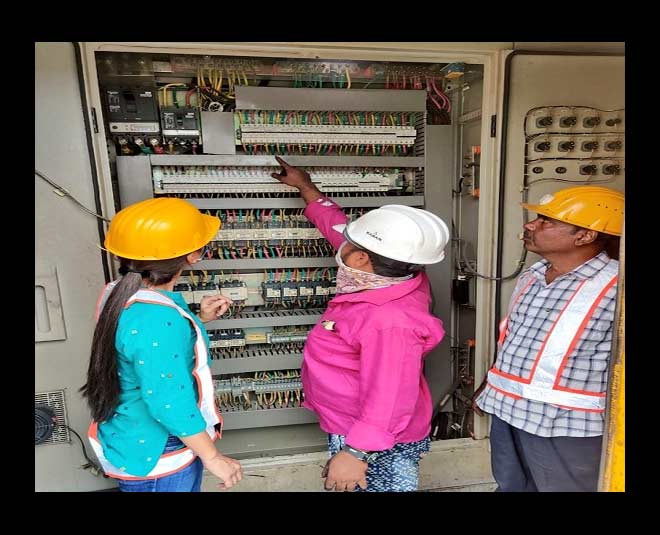 An alumna of IIT Jodhpur, Ms Meena has joined Rajrappa OCP. She will look after repair & maintenance of HEMM."
Shivani Meena's responsibility at work will be of the maintenance and repair of heavy earth moving machinery (HEMM).
The position earlier belonged to men and Shivani Meena's entry to the project has kick started a conversation around gender equality.
Congratulatory Messages Pour In For Shivani Meena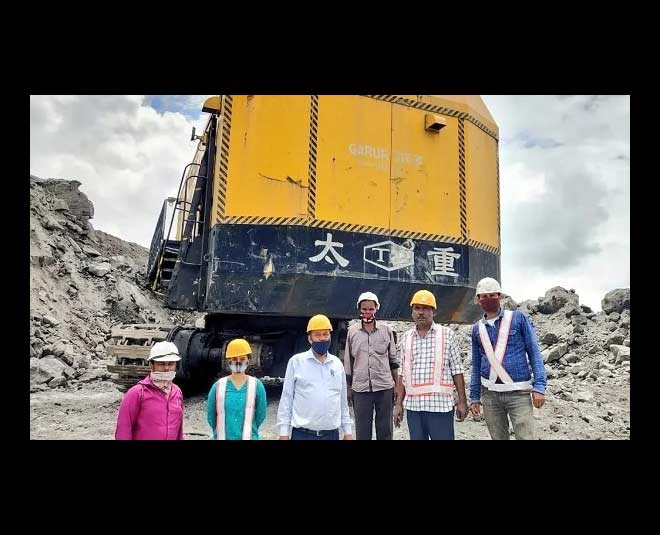 Pralhad Joshi, Union Minister of Parliamentary Affairs, Coal and Mines, Govt Of India took to his Twitter handle and congratulated Shivani Meena for joining the mining sector. He wrote, "#NariShakti all the way! Congratulations @CCLRanchi. Hoping that this will open avenues for more female professionals to join the mining sector."
Don't Miss: All About Suhanjana Gopinath, Second Woman Odhuvaar To Take Charge At Chennai Temple
CCL's Official Statement
CCL released an official statement that stated how Shivani's entry will give push to gender equality. The statement said, "After underground mines, women engineers have registered their entry in open cast mines, thus giving the required impetus to gender equality and women empowerment in coal mining industry."
For those who don't know, earlier, Akanksha Kumari became Coal India's first mining engineer to work in underground mine at CCL. Talking about the same in their statement, CCL wrote, "Girls like Shivani and Akanksha have not merely brought laurels to themselves and their families, but they are a motivation for many others who wish to pursue their leads across the country."
Don't Miss: India's Para-Shooter, Avani Lekhara Becomes The First Indian Woman To Win A Gold At Paralympics
"Our female colleagues have been playing various roles in the company with utmost dedication and responsibility. Now they will be playing an active role in the coal mining too along with their male counterparts to meet the energy requirement of the country," it further read.
As per a report by economictimes, Shivani Meena has credited her family for her success and stated that it was their unwavering support that inspired her to climb new height.
Shivani Meena's entry to the Rajrappa Open Cast Project in Jharkhand is proof that we are all ready for change, to gender equality and women empowerment. Share your thoughts on Shivani Meena's journey to Coal India on our Facebook page. For more such stories, stay tuned!