Jagran New Media's health website OnlyMyHealth held the 1st edition of Healthcare Heroes Awards 2020, which recognised those Indian heroes who braved the global pandemic coronavirus to help out individuals, communities, and the healthcare industry that came up with innovations & initiatives. It was a virtual event that showcased and celebrated the service of the corona-warriors. It was an initiative that brought to light all the positive stories and genuine work amid the ongoing tough times. The event honoured some very brave and inspiring women who made the headlines due to their unprecedented work and contribution.
The Jury involved in the event included Professor Priya Abraham (Director of ICMR, National Institute Of Virology), Swati Bathwal (Public Health Nutritionist, International Sports Dietitian, Diabetes Educator), Megha Mamgain (Business Head, Health & Lifestyle, Jagran New Media), Dr Sandeep Nayar (HOD & Director, Chest & Respiratory Diseases), Dr. Naresh Trehan (Chairman & Managing director, Medanata, The Medicity, Dr T.S. Kler (Chairman, PSRI Heart Institute), Dr. K K Agarwal (Cardiologist, Physician, Former President Of The Indian Medical Association), and Professor Ramanan Laxminarayan (Director Center For Disease Dynamics, Economics & Policy, Washington).
Besides the jury, the event was graced by Dr. Harsh Vardhan, Union Minister of Health and Family Welfare.
He said: "It is my pleasure to honour and salute the selfless services of India's corona warriors. Our battle against the COVID-19 virus has found strength with the contribution of thousands of frontline warriors. If you stayed locked down in your homes, followed physical distancing and practiced hand hygiene and respiratory etiquettes, and always wore a face cover or mask then you too have played a role in keeping the virus under control.
"We expect that we shall have a vaccine in the coming months. I take this opportunity to salute the corona warriors in the country. Especially their mothers and family members, who always encouraged them to contribute to the success of the fight against COVID 19. Today Jagran has brought together many such heroes on this platform."
Bharat Gupta, C.E.O, Jagran New Media, said "We have all gone through turbulent times and the outbreak of COVID-19 has enveloped the entire world in anxiety, fear, and uncertainty. Every morning we wake up to stressful updates, looking for a ray of hope. OMH Healthcare Heroes Awards is a campaign dedicated to the inspirational real-life stories of corona warriors fighting day and night against the impact of the deadly virus on human health and society."
Speaking about this event, Megha Mamgain, the head of Jagran New Media's Health and lifestyle verticals, said "In this no-contact, all virtual event, we endeavour to celebrate and showcase the hard work and service of the many silent but resilient corona-warriors. In these tough times, positive stories and genuine work is what needs to make headlines- and that is our aim through this initiative."
Here are some of the women that were nominated, and, you must know about.also were a part of the jury
Prof Priya Abraham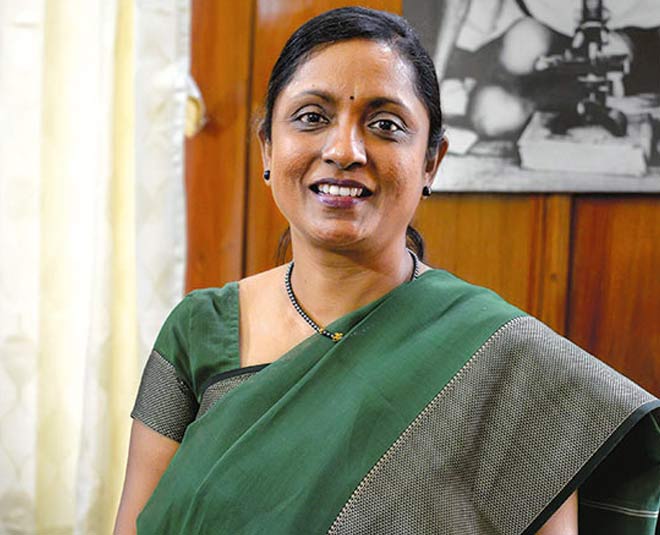 Professor Priya Abraham has been the Director at the ICMR-National Institute of Virology, Pune, since November 18, 2019. She has been leading a team to deal with several facets of COVID-19 work, which includes kit validations, diagnostics, serological assay development, in-vitro anti-viral testing and pre-clinical studies related to vaccine.
Under Abraham's leadership, The Pune based NIV, successfully isolated the SARS CoV-2 virus in March. The institute has also developed the indigenous antibody detection kit for Covid-19. This kit will be used to gauge the spread in the country. The NIV is also engrossed relentlessly into producing an indigenous Covid-19 vaccine in collaboration with drug manufacturer Bharat Biotech.
Asked when she feels will India have a vaccine, Abraham said that in her opinion, "we will not have a vaccine available until June-July 2021. We are going to the victor. We need to keep other infections also at the back of our minds. Be watchful and careful and take simple precautions that can be taken to try and limit the spread of the virus."
Smriti Thakkar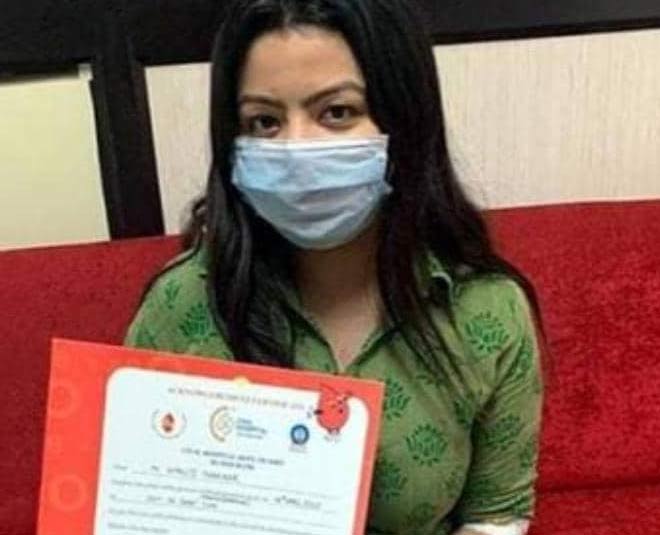 Smriti Thakkar, a 25-year-old woman was the first COVID-19 patient who recovered and then volunteered to donate her plasma.
Don't Miss: Coronavirus Outbreak: How To Make Face Masks At Home?
Sarpanch Akhila Yadav
Guarding the entry point of Madanapuram grama panchayat, a 25-year-old woman sarpanch or village head, alone took the responsibility to prevent people from entering the village when the pandemic broke out. She held a stick and took her position, making sure that the villagers are confined to their homes and no outsider comes in to "consume toddy made by the villagers".
Akhila Yadav stood fourth in the implementation of Telangana Ku Haritha Haram in the district.
'Cycle Girl' Jyoti Paswan
Known as the cycle girl, Jyoti Paswan of Darbhanga Bihar, a 13-year-old girl, became famous after she cycled 1200 kms from Gurugram to Darbhanga during amid the lockdown. She cycled her way with her injured father riding pillion, back home. Her courageous story spread across the seven seas that even US President's daughter and advisor, Ivanka Trump applauded her determination in a tweet. The government and many organisations have come in her support and are also supporting her studies.
Stay tuned to HerZindagi for more on such stories and info on inspiring women of India.