We all have the desire to achieve big, live our dreams but it has nothing to do with age. However, many give up on their dreams after turning a certain age, thinking it's late. Is it ever too late to dream big? No. Neerja Chaturvedi's story of success is the proof.
Today, where many are sceptical of starting late, prioritising themselves, and their dreams, Neerja Chaturvedi dreamt of fulfilling her dreams in her 60s.
Success Knows No Age
Dreams have no age limit. She said, "I've always had the firm conviction that success knows no age and you're never too old to learn. I have always aspired to create something of my own and become an entrepreneur, but I kept putting it off. Just before my husband retired, I decided to take the leap of faith and launched my brand 'Crazy Bunny' on Meesho. After tasting success with Crazy Bunny - a range of 'hawai' slippers for men, women and children, my confidence grew by leaps and bounds."
The Action Plan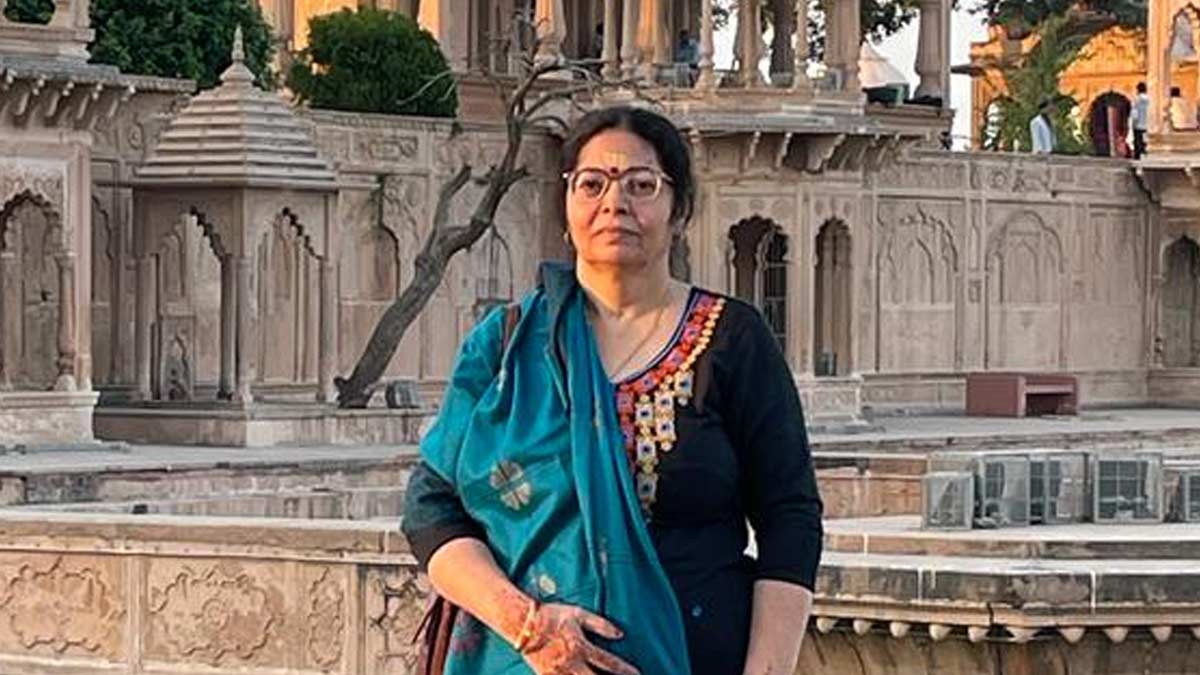 We asked the entrepreneur how she came up with an action plan and who was her support system through the journey. She said, "I began this journey with a very limited understanding of e-commerce and had to learn everything on the job. My family has been my biggest support through this journey and my son, Abhishek, has helped me navigate any hurdles with technology and finance."
Don't Miss: HZ Exclusive: How Aakanksha Bhargava Made It Big In A Male-Dominated Industry
The Dream
So, is making money the only dream? Talking about her future goals, Chaturvedi shared that she aims to generate additional employment opportunities for women. For the same, she wants to expand her business by launching Chikankari kurtis for women. She said, "My dream is a future where I can employ more women and empower them to become self-sufficient and confident, leading by example."
Don't Miss: Woman Entrepreneur Rashmi Sahoo Bags Prestigious IWEC International Honour
Dealing With Business Heartbreaks
Business heartbreaks are quite common when it comes to startups. We asked the entrepreneur if she faced any and how she overcame them. "I have faced my share of ups and downs just like any budding entrepreneur but I don't believe in dwelling on the setbacks and difficulties. More than anything, I feel a strong sense of responsibility for the people who work with me. I am focused on learning from my mistakes and continue to innovate my approach with the times," she said.
Dare To Dream

A lot of women in their 50s and 60s aren't self-sufficient and Chaturvedi aims to inspire them all. "'Dare to dream' is my only message to women out there, irrespective of your background, age or circumstances. E-commerce has changed Indian retail and the shopping experience for customers. With the help of Meesho, I began receiving 3-5 orders in a day. Today, we receive a whooping 5,000- 6,000 orders in a month. During the festive season, we received close to 400 orders per day," she said. "For all aspiring entrepreneurs, especially women and housewives – I would like to urge everyone to focus on achieving their dreams without bothering about what others have to say," she added.
Neerja Chaturvedi's journey to success is indeed inspiring. For many, it can be hard to understand or find their passion, however, working on the basics like having a vision board is always helpful. Also, taking inspiration from achievers like Chaturvedi encourages you to live your dream and never give up.
Did you like this article ?