Unlike Western countries, India has a culture of cooking all the dishes for breakfast, lunch, and dinner from scratch. Our women spend the better part of their days in the kitchen cooking up sumptuous delicacies to be served hot on the plates of family members.
However, what if we say that you can reduce this time by 70% to 75%? Prachi Patil, Founder & CEO at SUZU Agro has made it possible. She has been revolutionising cooking by helping women cut down on preparation time.
Inspiration For Aaj Pakao By SUZU Agro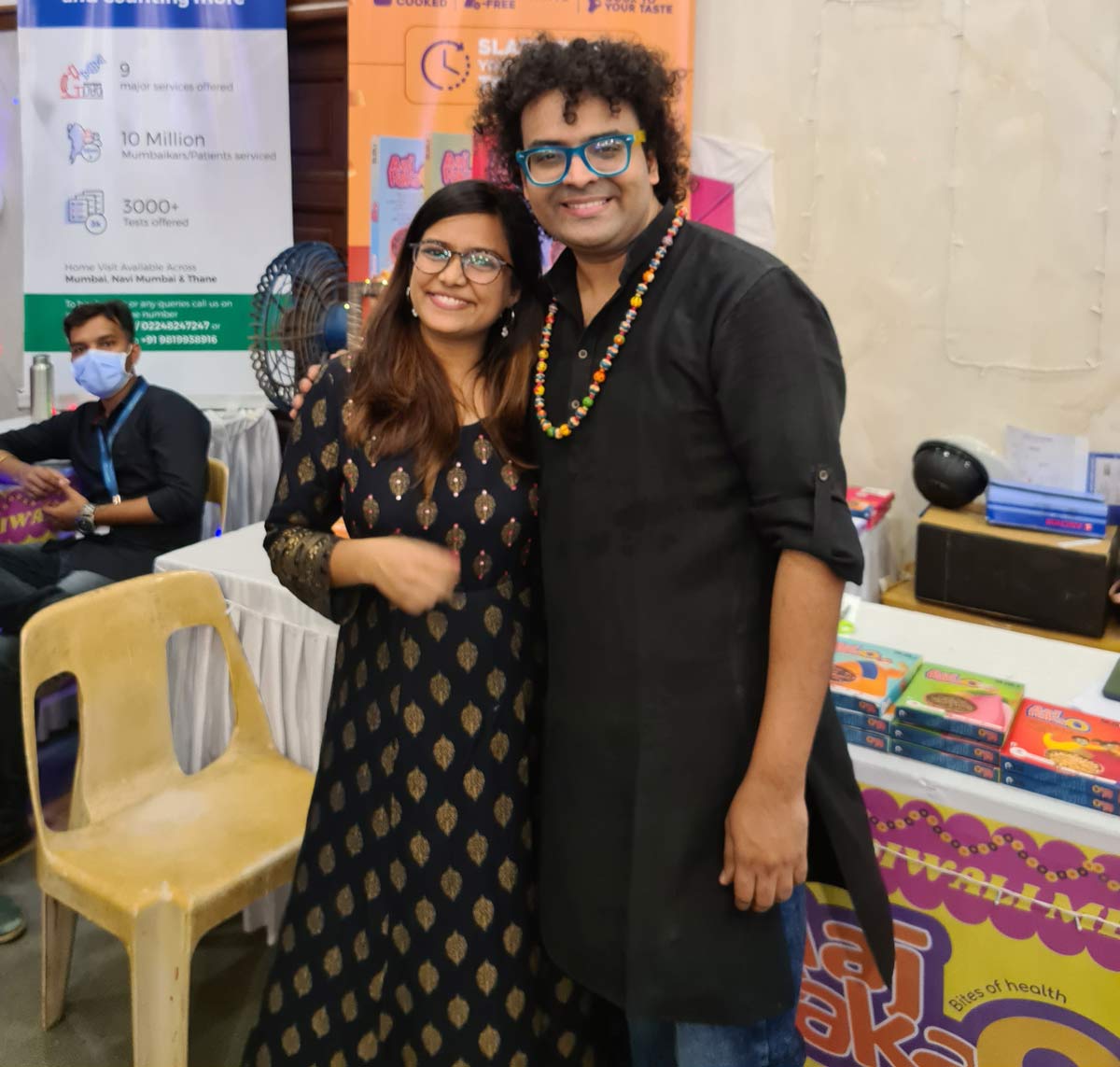 When Patil was studying abroad, she used to buy a lot of canned food items that made it easy to cook, help retain the original taste and cut down the time of cooking in half by eliminating the process of washing, soaking, peeling, cutting and grinding raw materials.
When the young businesswoman returned to India after the pandemic, she missed the taste of canned food items as well as the ease of cooking. She said that though India has many ready-to-cook or eating options available in the market, they lack taste and nutrition.
This kickstarted her journey to prepare canned food items that would help people, irrespective of their gender, to cook delicacies at home with minimal effort and help. Even a person who does not how to cook can prepare meals with home-like tastes and flavours.
How Aaj Pakao Came Into Existence?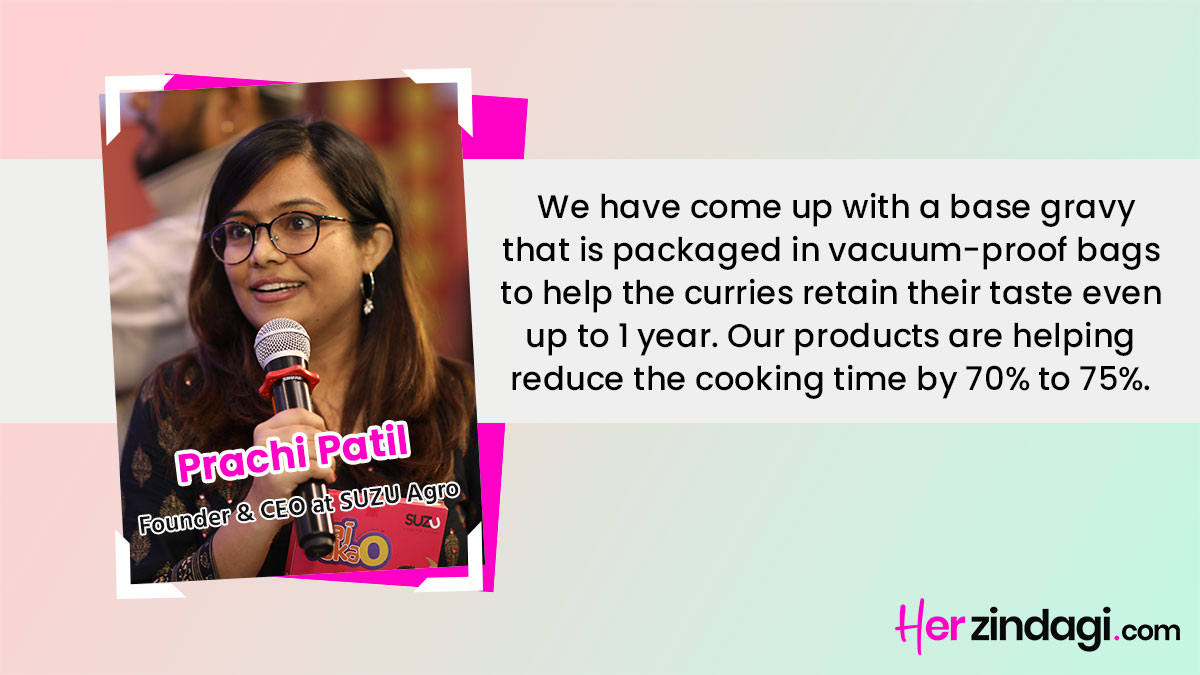 Patil started Aaj Pakao to help joint as well as nuclear families enjoy their lives without the women spending most of their days in the kitchen. They have come up with a base gravy which is packed in a vacuum container and can retain nutrition and taste for about a year.
They started with a range of boiled pulses, sprouts and beans. Now, they have an array of Indian curries and gravies available on their website. They constantly strive to create more options to suit the Indian palate as each state or city has its speciality, and every person enjoys a specific taste.
When using ready-to-eat curries, most part of the preparation and cooking is done. All a person or even a cooking (Keralites can order customised meals) noob has to do is mix the curry with a few raw or sautéed ingredients.
You can also find Mangalorean Ghee Roast, Pav Bhaji, Goan Xacuti gravy and Chettinad Gravy.
Don't Miss: Neha Purohit Brings Art Home With Kalānkit
Struggle Was To Reach Out To The Target Audience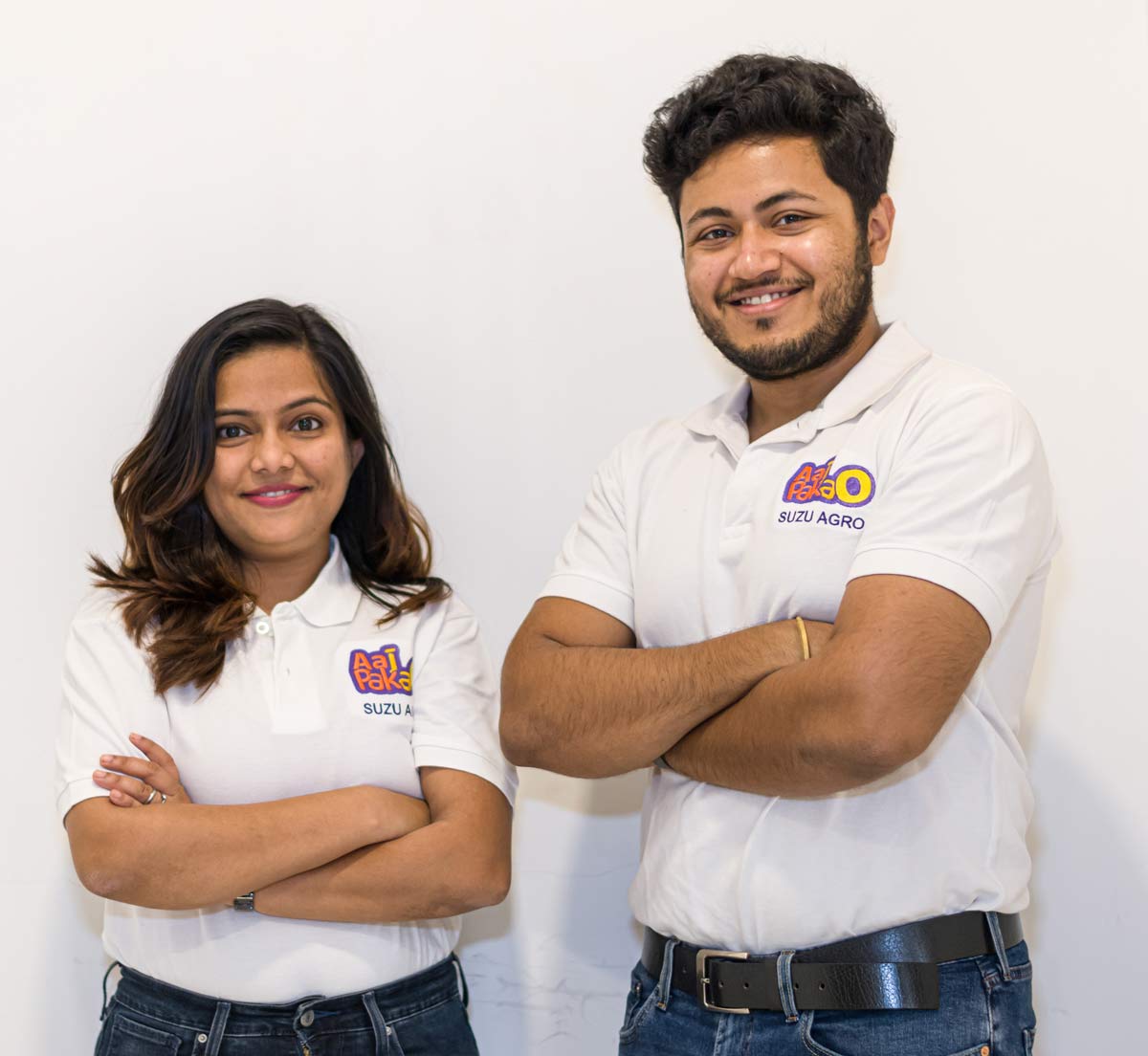 When Patil started out, she said that ready-to-cook gravies were unheard of in India. Therefore, narrowing to a specific target audience and reaching out to the consumer base were the biggest challenges.
Initially, the brand sold products at fairs and exhibitions. When they started receiving positive responses, they started introducing missal, dal makhani and other gravy-beans combos.
First, Patil targeted the audience in the age group of 25 to 40. However, soon she realised that people looking for ready-to-eat depend more on the wish to reduce cooking time.
Don't Miss: Nupur Agarwal, The Woman Building A New World For Visually Impaired People
Today, Aaj Pakao targets everyone, especially in the double-income group. In fact, their online purchase data shows that 70% of their clients are male, while only 30% of the total are women. It is interesting to see that men are taking up the responsibility to cook for their families.
Aaj Pakao is targeting tier-I cities like Delhi (Food to try in Delhi), Mumbai, Goa, Bengaluru, Aurangabad and Hyderabad. They are trying to add more regional delicacies to their list of products. Soon, they will be going global by targeting the UAE and the rest of Southeast Asia. This International Women's Day, we are amplifying her efforts.
Did you like this article ?