It is 2021 and women have managed to break multiple barriers, especially at the workplace. However, if we talk of the tech industry, many women are still struggling to make their way in the tech industry.
Why? Technology jobs have always been thought of as male-dominated workplaces and that's why many women don't enter the sphere as much as men.
Today, let's take you through the inspiring story of Kiran Dham, CEO, Globus Infocom Limited, a woman who managed to transform India's education by introducing need-based, innovative technological solutions.
I had a quick chat with the entrepreneur and asked all about her journey, the challenges she faced, and a lot more. Read on.
1. Even after much advancement today, people believe that technology is for men. How did you manage to make it big in the sphere?
She said, "This long set notion existing in the world that technology is only for men and women can't perform in the technology industry is getting changed now. The barrier was this thought itself that technology is not for women. Lesser presence of women in this industry fueled this thought that technology is not the right field for women. Also, many a times women didn't get recognised for the work they did in technology and were overshadowed by their counter male colleagues."
"But today not only this thought is changing but also people are recognizing and encouraging the efforts of women in elevating the technology industry with their contribution. Currently more women are seen in this industry and are contributing effectively in the growth of the industry and they do possess the desired skill sets to perform well here. Today, Industry welcomes the effort, knowledge and your determination to bring change regardless of gender," she added.
Talking about her journey, she said, "I had started from the scratch and learnt everything through my journey in this industry . It was my strong determination, passion clubbed with hard work and my continued zeal for learning helped me reach to where I am today. I never found myself intimidated or disregarded by any of my male industry counterparts. My managerial skills along with the knowledge gained in the past years helped me come this far. Anyone who wants to make a mark for themselves in this industry, It's your sheer grit and performance which will keep you rolling rather than any gender based perspective."
2. What has been your biggest inspiration all these years?
Talking about her biggest inspiration, she said, "My biggest inspiration all these years has been to witness how the level of education has gone up in the rural areas of India by implementing technology in their pedagogy and how we have played a small role into that wave of change. How there is a noticeable change in the behavioural pattern of students and teacher towards technology where once the apprehension existed. Now seeing the teachers or the students using technology to access educational resources through our technology-enabled solutions gives us the feeling of achievement. We always wanted to bridge the gap between urban and rural education scenarios and somehow we feel that through our cost-effective education solutions, we are moving towards education equality by making education accessible through technology."
Don't Miss: Meet These Indian Women Bikers Crushing Gender Stereotypes On Their Bikes
3. What were the biggest challenges you faced in the industry as a woman and how did you overcome them?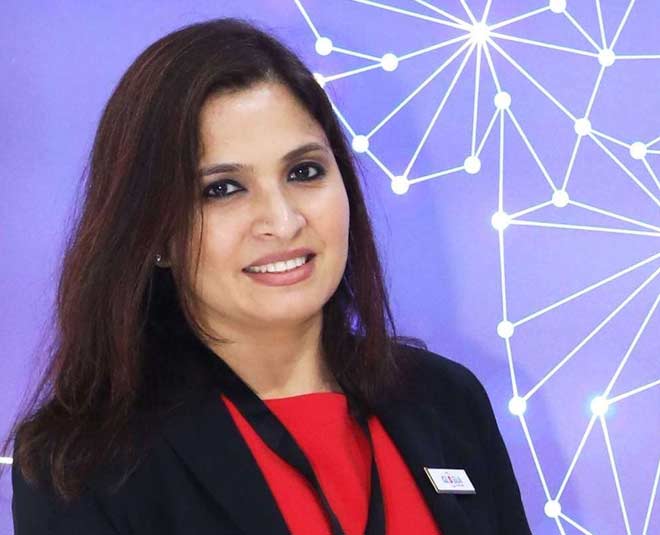 Kiran Dham too faced a lot of challenges through her journey. She said, "Initially yes! acceptance of a woman in a leading role and being judgemental that she would not be able to do it was a common practise in the industry but when you perform and stay determined gender does take a backseat and your work solely speaks.
Speaking for myself I have had those few doubt sessions in this industry which faded on its own once people know that you are here to stay. I trusted myself and my passion to make the change and everything else followed. Rest, challenges are part and parcel of any leadership role regardless of their gender & play a major part in shaping up the success of any person . Everyday is filled with possibilities of changes and as a leader we can not get off our balance and have to stay prepared to handle it on the fly. As a leader, I take any challenge as a LEARNING OPPORTUNITY and give my best to overcome the challenge and reach to a solution which is beneficial for my organisation and team."
Don't Miss: Leaving Her Job Behind Shagun Singh -Founder Of Geeli Mitti, Started Making Mud Houses For A Living
4. How do you think has the role of a woman has changed at the workplace today?
Things have today changed a lot for women at workplace. Kiran Dham shared, "Today, undoubtedly situation is on a brighter side in comparison to how it was a decade back. I feel particularly inspired by the progress women are making in the workforce as they overcome gender barriers. Today, I believe women are recognized on the basis of their merit and they have proved that gender does not play any role in achieving success in career. Their ideas, initiatives and leadership is recognized and respected at workplace. From being a part of a team to leading the team and the organization, women have come way far in the industry. They are equally responsible for the success of organisation as their counterpart and are equally equipped enough to voice necessary changes."
5. Lastly, what is the mantra of your success? What tips would you like to share with budding women entrepreneurs?
"A positive outlook towards life, hardwork, and sheer belief in my dreams and capabilities have brought me where I am. I had trust in my dreams and my abilities and I followed what I loved doing. I would suggest the same to budding women entrepreneurs that do believe in yourself and your dreams and work relentlessly towards achieving it because if you don'thave unwavering faith in your vision, no one else will either. Do thorough research in your field and prepare a road map. Be persistent towards your goal and be ready to face the challenges in your way. Take your road bumps as your learning lesson and use that learning in growing yourself," she shared.
Tell us what do you think about Kiran Dham's inspiring story? Share your thoughts on our Facebook page. For more such stories, stay tuned!