They say today's young minds are tomorrow's innovators and leaders. Many young achievers in the past have become change-makers and many continue to contribute to the growth of the country.
Brilliance clearly has no age limits. However, there are only a few young minds who manage to make waves for real. Meet Apoorva Chintala, a 20-year-old, junior student pursuing degrees in management information system, Plan II Honors, and economics at the University of Texas.
The young girl is the CEO and co-founder of Clocr Inc, an online platform that is an innovative digital asset storage solution. We had an exclusive chat with Ms. Apoorva Chintala about her innovation, challenges that came her way, and more. Read on.
HZ: When it comes to financing and asset management, men take over it completely in India. Women have always been believed to have a lack of knowledge when it comes to these spheres. Being a woman yourself, what were the challenges that came your way?
Apoorva Chintala: This is a very pertinent question especially when there are so many uncertainties due to the Covid-19 pandemic. These last few months have brought many of us face-to-face with the reality of life - death. This is important because women who lose a spouse, parents, or even a business partner could be left in a very vulnerable position if they have limited or no information on business affairs.
From a young age, most women are conditioned to assume that it is the male responsibility to handle investments and big financial decisions. Not only is it a lack of education in this space, but it is also the social expectation and impression that we hold.
For me personally, my challenges with this are limited because my parents have 2 daughters (including me). However, if I had a brother instead of a sister, I'm sure it would be a different story.
HZ: What was the key purpose of launching Clocr, how can it help everyone?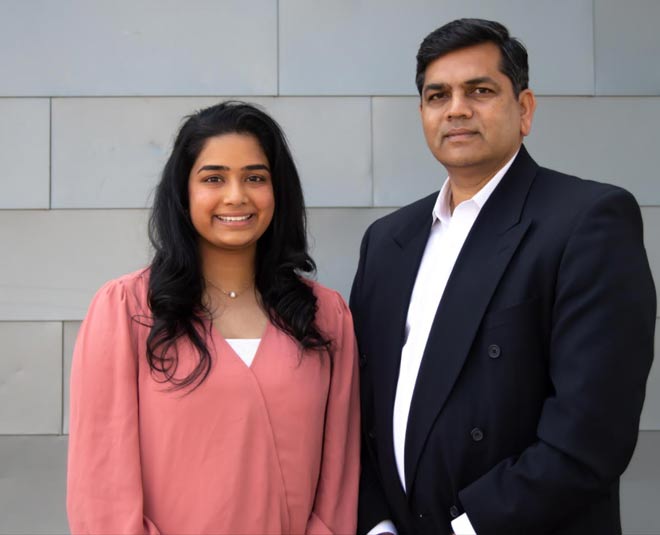 AC: I am a first-generation Indian American, but my dad comes from a middle-class Indian family. I remember when my grandfather passed away a few years back, my father was tasked with managing everything, including the financial assets. It was not easy for him.
My grandmother, who is super smart and self-aware, had little or no knowledge of financial investments and how to deal with them. This was coupled with the fact that all of it wasn't in one place. This incident made me wonder, "If this is what every family goes through, then there needs to be a better way." From this thought, Clocr was born.
Our core purpose is to provide absolute "peace of mind" to the bereaved family by being aware of all the wishes of the deceased.
With the world getting more and more digital, we focused on building a digital-first solution.
Clocr offers a state-of-the-art digital safety vault along with legacy planning solutions for online accounts and digital assets. Clocr (short for Cloud Locker) is the industry's first, patent-pending, all-in-one "Legacy & Emergency Planning Platform" for online accounts and digital assets.
We help customers create a will for their digital assets while following privacy regulations. Having a legacy plan for digital assets is a necessity to protect people from identity fraud or their accounts being stranded.
Don't Miss: Here's The Story Of Seema Patil The Co-founder Of Zerodha
HZ: Who should be responsible for one's assets after their demise is a very sensitive thing, especially in India. Didn't you fear the fact that it might not get accepted?
AC: Death is a sensitive topic anywhere in the world. The hesitancy to face one's mortality in a practical sense is not encouraged in Indian tradition. Added to that Estate planning as an obligation towards the family is almost non-existent in India. Did you know that 66 percent of all civil cases in India are related to land or property disputes? Many of these can be avoided if the families are provided with proper guidance in the will or otherwise as to the distribution of the assets. In this digital world, digital assets, online accounts have also become extremely important. Last but not least, most families don't know what the wishes of the deceased are, because people are not comfortable talking about death.
What we are trying to do with Clocr is to first help people collate all their information, i.e. online accounts, their property information, jewelry, wishes etc., all in one secure and easily accessible location. Clocr gives a platform for people to express their wishes in a private setting and enable the messages to be transmitted to the designated recipients. Think about this, how valuable this can be in avoiding family feuds.
On a positive note, we also enable them to share happy moments in their life, what life meant to them and how they cherished raising a family, being involved in their lives and how much joy it brought to them. After all, as humans, we are emotional beings and we all want to cherish the special moments of our loved ones.
I believe that death is not a secret anymore. COVID hit every family deep and people readily accept the reality. Now is really a good time to bring awareness to the families in making sure that their family will have the necessary information in a safe and secure place.
We are also using social media and our blogs to bring about awareness on the need to have a proper legacy plan in place. We are also using mediums like yours to highlight the need for women to take the initiative and start building this repository.
Don't Miss: All About The Founder Of Nykaa - Falguni Nayar
HZ: Though the pandemic introduced many of us to digital platforms, a certain population is still unaware of it. Don't you think India still has a long way to go when it comes to a complete digital transformation?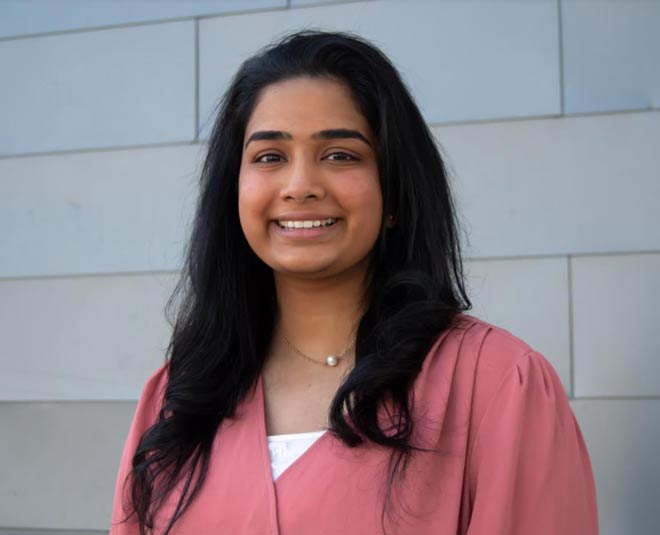 AC: Digital transformation is inevitable, the last year has seen some tremendous changes in consumer behaviours. You may be surprised to know that India is very advanced in the financial and banking sector. You won't see a common man paying through a mobile phone via QR Code in the USA. Think about it, most families who were stuck indoors due to the pandemic started using delivery platforms to order their groceries. Digital payments have gone up tremendously. Most government services are now available online. I think India has made considerable progress in its digital journey, and it will continue to grow and spread.
What message would you like to share with young minds like you who have ideas but fail to execute and grow?
AC: To me, the journey so far has been extremely rewarding. I was encouraged by everyone - family, friends, and advisors, especially my dad who is also the co-founder of Clocr. Clocr is solving a relevant and real problem faced by families across the world.
Many of us have this fear of failing. I have struggled with this feeling and still do on some days. Your community and support system will be the ones to lift you up on bad days and put you into a positive mindset.
Be open to feedback and suggestions (both positive and negative) and flexible with your own idea and solution. It took us a few months to get our product to where it is today. We have adjusted some of our ideas a few times and will probably do so going forward.
Lastly, if you truly believe in your idea and that it will positively impact people in some way, don't give up. If you believe in yourself and continue to work towards making your idea successful (in whatever way you define success), things will work out in the end, even if it wasn't the way you expected. Find your purpose, and it will be what drives you. What drives us is our purpose of providing "peace of mind" to millions of families
Grow your community and support system (friends, mentors, family), don't give up, be flexible with the execution of your idea, work hard, and everything will work itself out in the end!
How inspiring is the young entrepreneur's story! Tell us your thoughts on our Facebook page. For more such inspiring stories, stay tuned!