This year has truly been so lucky for us with our Indian women making all Indians proud back to back. This time it is Aishwarya Pissay who has taken us on the global map. A rally racer, she has bagged the FIM Bajas World Championship and become the very first Indian to have won and world title in motorsports.
Pissay, who hails from Bengaluru, participated in the women's category and finished fourth in the last round of the championship that was held in Hungary. The 23-year-old started the Hungarian Baja with a seven-point lead and maintained her momentum throughout 590 km, which was rather difficult a path. She was among the five riders who were a part of it and the only one who scored crucial points towards the end. That is exactly what won her the position.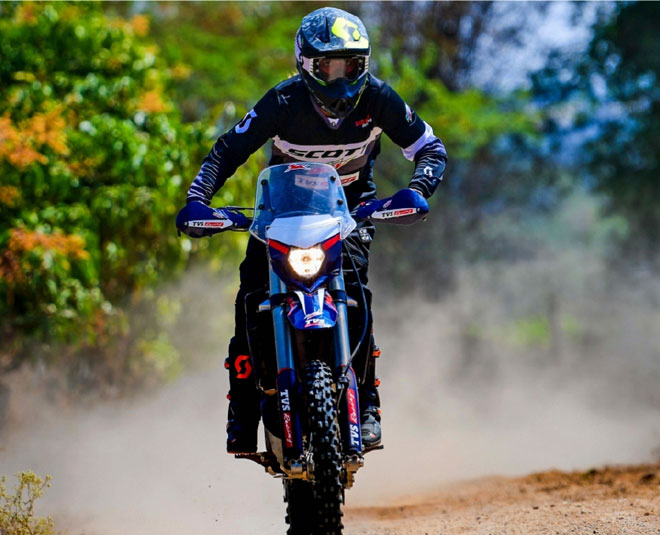 Before the feat, Pissay won the first round in Dubai, came third in Portugal, and secured the fifth position in Spain. She entered the Hungarian leg with 52 points up her sleeve. The event was conducted by the International Motorcycling Federation, which is for all those who don't know, the governing body for motorcycle racing in the world.
After the event, Aishwarya told a leading media house that "It's overwhelming! After what happened last year, when I crashed in Spain, to come out and win the championship… it's truly a great feeling!"
Don't Miss: Nimrat Kaur: The Only 'Bandhan' Women Should Have Is That Of Speed Limits While Driving!
It was not all hunky-dory for her as she had back injuries which had taken a toll on her self-confidence.
She said: "When I suffered career-threatening injuries, it was a tough phase of my life… but I believed in myself and was determined to get back on the bike, which I did in nearly 6 months. So, winning the World Cup is huge for me. It's an absolute honour to be the first athlete to bring home the world championship title, and put India on the world map of motorsports."
Her Dream? She wants to make India proud at the Dakar Rally. Speaking on the same she said: "I hope I will be able to get more sponsors on board and eventually realise my dream of participating and finishing the Dakar Rally, which is considered the world's most difficult cross-country race. In any case, I will pursue that dream—no matter what!"
The Federation of Motorsports Club In India congratulated Pissay.
They wrote: Aishwarya Pissay of TVS clinches the FIM Baja World Cup 2019 in women's category. FMSCI congratulates India's first-ever FIM World Cup champion."
Pissay began biking only 5 years ago. She is also the first Indian woman to win five national road racing and rally championship titles and so many of us never even thought or were discouraged and still are when it comes to driving a car, let alone bikes! That's your answer people! We have an inspiring figure right in front of you!