Taking pride in being the person you are, building your personality into something that you always wanted to be are very difficult things to do. But are somethings a woman must live for. For ages now, women have been considered to be a burden to their families, they have sacrificed themselves for nothing and we as a society have promoted such practices. But now, it is time to realise what being a woman actually means, it means that there is no boundary that you can't go beyond and there is no obstacle that can ever stop you from achieving your dream of being what you want to be.
One such lady made up of sheer elegance, grace, and strength is Abha Godiyal Kakar. She is a woman of her principles who has seen the ups and downs in her life and has very powerfully overcome them. She is the perfect example of what 21st-century women need to look like. So, here is the story of a teacher, an Instagram sensation, and nonetheless, a disruptor.
About Abha Godiyal Kakar
Abha Godiyal hails from a small village in the Garhwal region in Uttrakhand. She was born on 25th May 1962 and is 59 years old. Abha Godiyal is a mother to two beautiful daughters and a teacher at the Montfort School, Delhi. As of now, Abha Godiyal resides in Delhi only.
She loves her vocation and enjoys every bit of being a teacher. She also believes that one should never stop learning and tells how her young students and children are sometimes able to give her some very interesting life lessons.
The Beginning Of Instagram Journey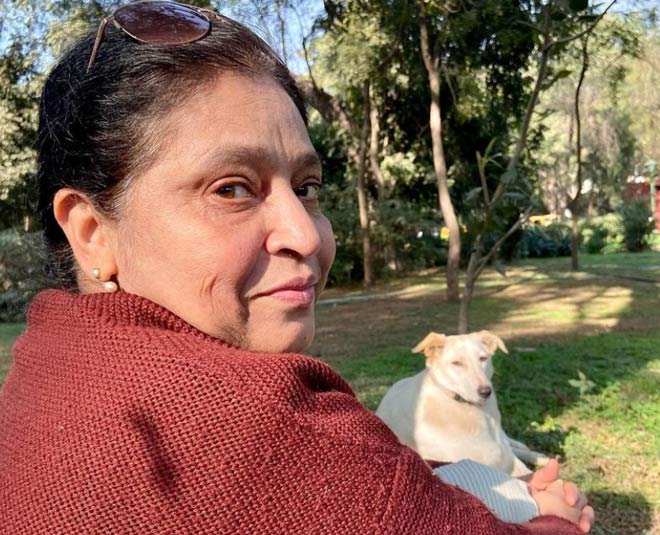 In a chat with HerZindagi, Abha Godiyal revealed that she wasn't too tech-savvy before the pandemic or before actually joining Instagram. When asked how she landed up opening an account on social media, she told us that after her daughters went abroad for their higher studies, she used to send them food pictures. Those food pictures were not only filled with love but also seemed very very captivating. That is when her younger daughter suggested her to start her own page on Instagram to post pictures for all those who miss the homely food made specially by their mother.
Insta Aunty
She got on Instagram and started posting pictures, to her surprise everything came so smoothly to her and she was able to learn all about the platform in almost no time. Posting pictures regularly became a habit, she never went off the board to cook beautiful meals for Instagram. She cooked for the family and just made it a ritual to click and picture and share a story with it on her page, @Insta_Aunty.
This somehow appealed to the viewers who saw her account. And since then there was no looking back. Abha Godiyal stays active on Instagram while chatting and connecting with people who send her well wishes. She has over 28 thousand followers on her social media who regularly tune into her content for some inspiring daily life stories along with a picture of food cooked with love.
Don't miss: Dream Chasers Who Danced To Their Own Beats
Abha Godiyal's Message For Women
Abha Godiyal's message for women of today is that women should know how to take a stand for themselves, they must be empowered and strong and should be able to embrace themselves, they must feel proud about being so beautiful, about being a woman.
Don't miss: Breaking Stereotypes To Celebrating Womanhood, Here's How HerZindagi Marked Women's Day
Stay tuned to Her Zindagi for more such stories of inspiring women.
(Image Courtesy: Instagram Insta Aunty)