Do You Know These Benefits Of Cucumber Seeds?
Not just cucumber, but you can also consume cucumber seeds and they have some amazing health benefits. Read on to know.
Let's admit it, we all love munching on cucumbers. This is one such veggie without which our salad plates are incomplete. But do you know you can also eat cucumber seeds? Yes, you can as they are just like any other type of edible seeds. The skin and seed of cucumber contain minerals and fiber. Check out the health benefits these seeds have.
Cucumber and its seeds are used in most of the spa treatments, people keep cucumber slices over their eyes. Cucumber seeds contain beta-carotene, which helps in building immunity, skin, eyes and the preventions of cancer.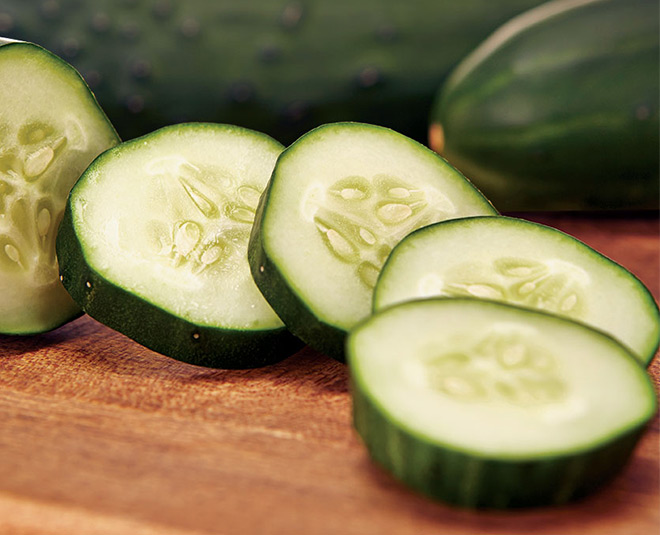 Keep You Hydrated
How much water do you consume in a day? Don't remember? Water is crucial to our body and helps in playing various functions. You may get 40 percent of the total water intake from food. Yes, you read it right. Fruits and vegetables can be a crucial source of water in your diet. Cucumbers are composed of about 96 percent water and are effective in promoting hydration and can help you meet your daily fluid needs.
Read More: 7 Reasons Why You Should Start Consuming Moringa Right Away
Easy Diet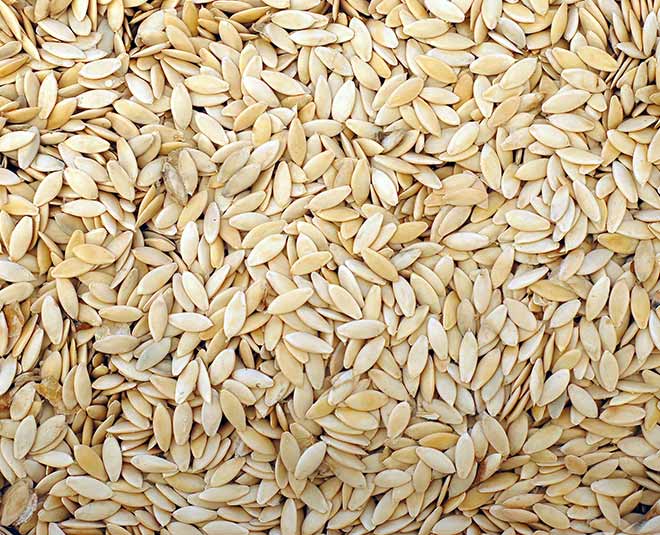 Don't like to eat cucumber seeds? Here's what you can do. There so many creative ways to consume cucumbers. However, they are commonly enjoyed fresh and raw. Baked cucumber chips, cucumber pickle, cucumber salad, cucumber and mint sorbet are the options for those who cannot eat cucumber seeds. There are various online portals selling cucumber seeds for health benefits. It is advised to consume cucumber seeds within 60 days of purchase.
Improve Skin Health
In most of the spa therapies, people relax by keeping cucumber slices over their eyes. It is a great way to pamper yourself. The cooling effect of cucumber decreases swelling irritation and inflammation when used topically. Plus you can also place cucumber on the eyes to decrease morning puffiness and treat sunburn when placed on the affected areas.
Reduce Bad Breath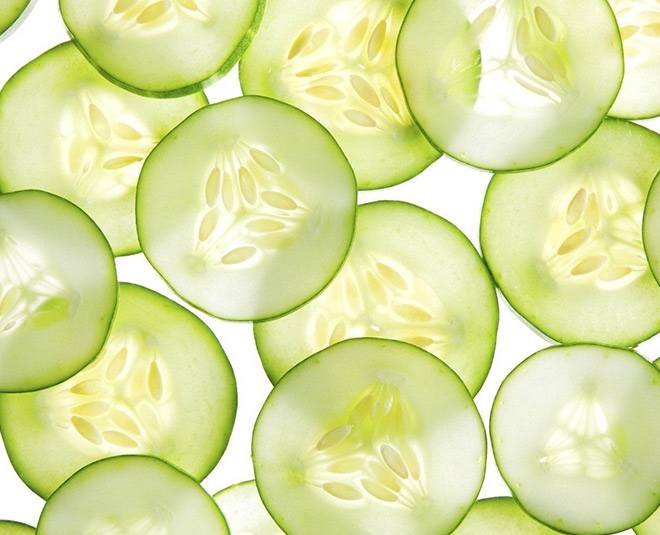 Suffering from bad breath? Here's what you can do to eliminate it. Excessive stomach heat is the primary reason for bad breath. Place a cucumber slice on the roof of your mouth and it will help you overcome any kind of bacteria.
Read More: Can Drinking Tea Help With Diabetes?
Nutritional Value
Cucumbers are rich in vitamin k, vitamin c, potassium, pantothenic acid and copper. This green vegetable can be extremely beneficial in strengthening our connective tissues. This natural wonder belongs to the family of zucchinis, watermelons, pumpkins and remains available round the year. Isn't that amazing?
Disclaimer: This article is completed based on research and data available on the internet. However, it is always advised to consult a doctor before making any changes in your diet.
Stay tuned to HerZindagi for more such articles.
Recommended Video