We all love India's leading nutritionist, Rujuta Diwekar for helping us overcome all the challenges that we face on a daily basis with her homemade, natural remedies.
This time, she gave us 3 easy tricks to beat the summer heat. All these remedies are completely natural and according to the nutritionist, these can help you deal with a lot of summer issues like an upset stomach, breakouts, acne among others.
She shared that these are age-old remedies that her family has been practicing for long. If the scorching heat is troubling you too, try these home remedies.
Drink A Glass Of Variyali Sherbet
Rujuta Diwekar that this first trick is a traditional Gujarat drink, variyali sherbet. Variyali is nothing but saunf or fennel seeds which are usually consumed after a meal for digestion.
Fennel Seeds Health Benefits -
Reduces water retention
Prevents constipation, indigestion, and bloating
Helps in purifying blood
Improves eyesight
Regulates blood pressure
Make a drink using fennel seeds, water, and sugar. This drink helps in preventing bad odour, improving bowel movement, treating irritable bowel syndrome, reduces bloating among other digestive issues. The nutrionist also shared that drinking this sherbet also helps in making you feel light on the stomach.
Soak Vala Roots Or Vetiver Or Khus In Your Drinking Water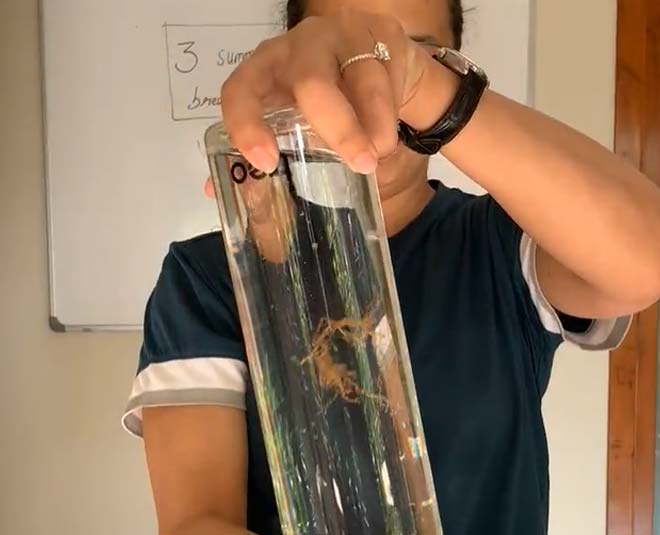 Rujuta Diwekar shared that vala or khus is a traditional Indian root that is mostly found in coolers to give out cool air. It is also used for making curtains which were traditionally sprayed and then fresh and cool hair used to flow through the day.
An easy way to use it in your daily diet is by using some roots. In a bottle of water, put in some roots. Keep it for about 3 hours. Drinking this water will give you a cooling and calming effect especially during this time when everyone is exhausted and overworked at home.
The nutrionist shared that this water can be used for 3 days. After 3 days, you can take out the root and place it under the sun. Once it's dry, you can use it again for 3 days, and then you can discard it.
Don't Miss: Rujuta Diwekar Explains The Benefits Of Eating Gulkand In Summers
She also shared that after using the vala, if you don't feel like throwing it then you can collect them all and use them as a scrub on your body and it is great for those who have those little bumps on their body during summers.
Finish With Chandan Infused Water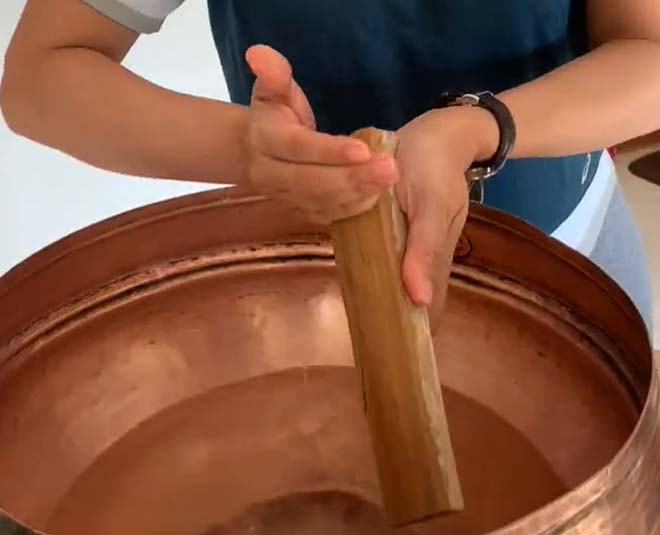 Rujuta Diwekar shared that for this remedy, you need a chandan making stone. Pour some water on the chandan stone and go round and round to make a paste. In a half bucket of water, add some chandan paste and mix.
Don't Miss: Get Clear Skin With These Dishes Suggested By Rujuta Diwekar
This water can be used after your bath. Your last few water mugs should be of this chandan infused water. It helps cool your body and keeps you
fragrant all day.
Chandan or sandalwood is more like a natural therapy for your skin, it has antiseptic properties which heal your skin and give you healthy and beautiful skin.
View this post on Instagram
This water will help you soothe sunburn and remove suntan. It will also reduce the signs of ageing and boost your mood instantly.
I am really excited to try these three tricks shared by Rujuta Diwekar. Which trick are you going to try first? Share with us on our Facebook page. For more such stories, stay tuned!