I have honestly invested in way too many face masks ever since the pandemic hit India. Initially, I wanted to stick to the regular N95 masks which were claimed to be the safest. However, today, masks are no longer just an essential, they designer face masks have took over the fashion market and there is a wide range to choose from.
As mask trends came in, I tried it all and now it was time I went back to basics. Not that designer face masks weren't safe but I was just looking for something that kept me safe while also making me look good.
This time, I got my hands on Keeo Life's pro plus slim face mask. Read on to know if it is worth investing.
Claims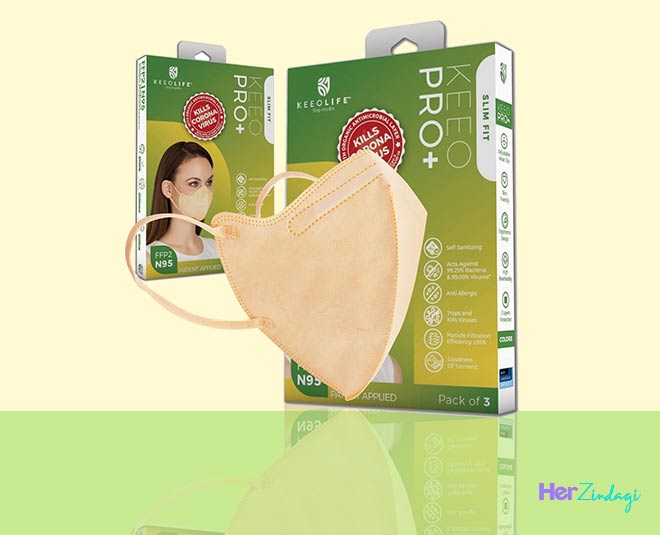 High breathability
Self sanitising
Skin friendly
Anti allergic
Kills corona virus (90% of SARS-Cov-2)
Goodness of turmeric
Filtration efficiency 95% or greater
Compact and comfortable fitting
Protection against PM 2.5 particles
Packaging
KEEO PRO+ SLIM face mask came in a white and green cardboard packaging with 5 packets of face masks.
Price
INR 800 for 5 face masks
My Experience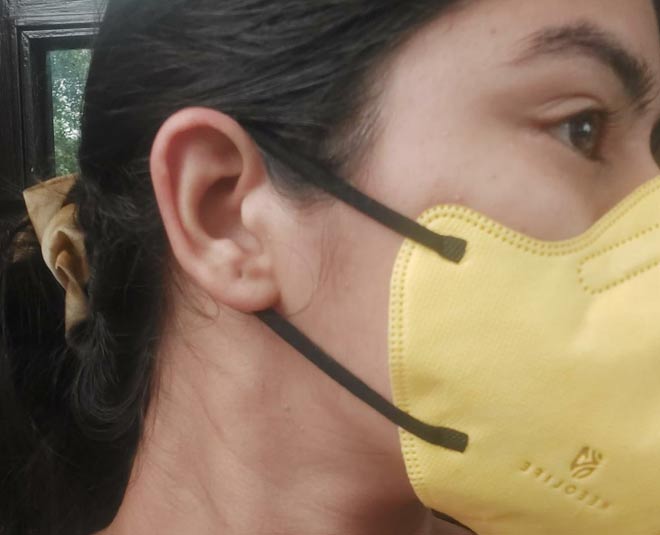 Like I shared earlier, I have tried and tested a couple of face masks in the past and this was like just another buy for me. However, it turned out to be a great experience. While the designer masks helped me up my style game, they weren't really comfortable. You know how badly face masks can hurt your ears. Surprisingly this one didn't and it was the biggest plus point for me. I loved how the face mask just perfectly fit my face and ears and I didn't had to compromise on the comfort.
In the past, I have also used face masks that came with embellishments and designing but their breathability was quite low. It is not the same case with this one because it comes with high breathability. The fabric is light weight and doesn't leave you breathless even if you wear it for a long duration.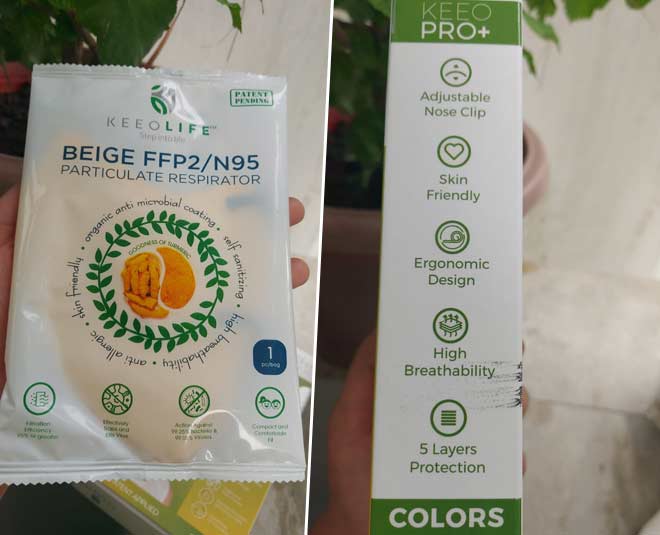 The light fabric of the face mask makes it skin friendly so you don't have to really worry of getting maskne or other skin breakouts even if you wear it all day long.
Overall, I think it was a good decision to get this face mask. I use it with a mask chain and it looks great. There are 3 colours available and you get a mix of the three in each packaging.
Don't Miss: Match Your Mask To Your Outfit In These Ways!
Pros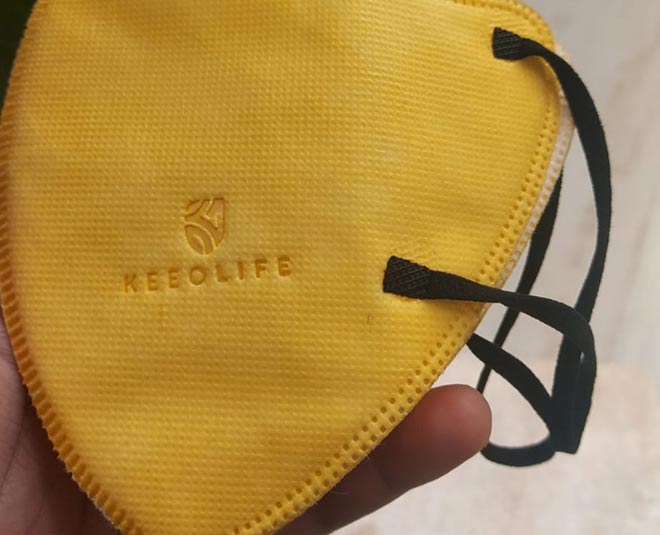 Reusable face mask
Breathable
Lightweight
Easy on the ears
Affordable
Long lasting
Available in variety of colours
Cons
Verdict
I would say this face mask is one of my best buys in the last one year. One of the best things I like about the product is that it is very light on my ears, which many face masks aren't. It comes with high breathability while also helping me keep the deadly virus at bay. I also like the slim fit, it just works perfect for my face. Lastly, the affordability makes it a great buy. If you are someone who is looking for a face mask that doesn't look too medical but still does the job, this can be a good pick for you.
Rating
5/5
Did you like reading this detailed product review? Share your thoughts with us on our Facebook page. For more such detailed reviews, stay tuned!