This National Doctor's Day 2021, which is observed on July 1, Infertility specialist, Dr. Prachi Benara, CK Birla Hospital addresses the stigma around fertility and women.
We have been conditioned to think that the greatest purpose of life for a woman is to give birth. Our families, our movies, and our popular culture all emphasise on shame and guilt for a woman who cannot become a mother. According to the WHO, one in every four couples in developing countries deal with infertility issues. A problem that affects almost 15% of the world, is spoken in hushed tones in our society. It is 2021 and still, it is the women who bear the brunt of infertility and the shame attached to it.
This is the emotion I have repeatedly witnessed in my career, spanning more than a decade. Humans are biologically meant to procreate. Therefore, it is frustrating when something natural doesn't work. But the problem of infertility has put a disproportionate burden on women when actually men also play a critical role. It is often assumed fault of the women as pregnancy and childbirth are manifested in a woman.
For a woman, infertility comes with social ostracisation and sometimes can even lead to divorce, low self-worth, mental disorder and even suicide. The problem is that infertility is something that not many people know about unless they have dealt with it directly. And when they do encounter it, it is automatically assumed to be a "ladies problem".
But research says otherwise. Of all infertility issues, 40% can be attributed to men, 40% to women and 20% of cases where both men and women have a role to play in the problem. Since male infertility has been talked about only in the last few decades, the predominant "blame" for issues with conception go to the woman's kitty.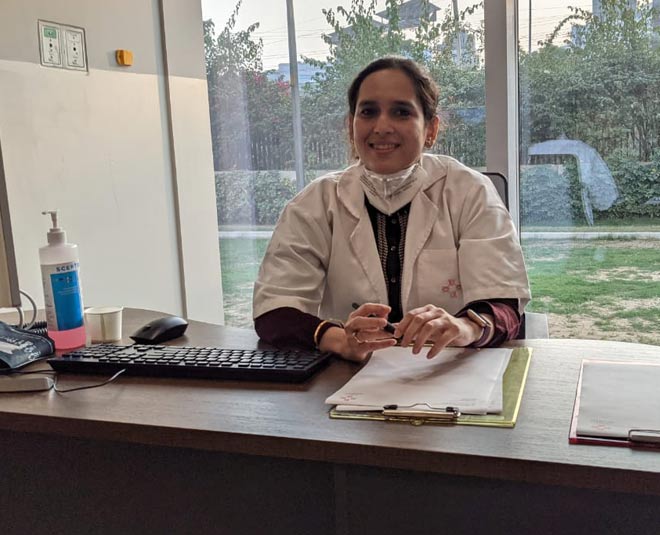 It is no wonder then that many couples hesitate to seek help for infertility. Popular infertility procedures like IVF, IUI are considered taboo words. Many would prefer home remedies and hacks over medicine and science, often losing valuable time. An unfounded sense of failure looms over many who have walked into my clinic. But through counseling, making patients understand the facts and the science, I have, in my small way continued to challenge the stigma.
It is worth knowing more about infertility, what causes it and what remedies modern medicine can offer. Firstly, couples should not panic if they are tried for a few months and not conceived. By definition, infertility is an inability to conceive naturally, through unprotected intercourse for 12 months.
What Causes Infertility In Women
An issue with the fallopian tubes, like a blockage. If you are familiar with the female reproductive system, you may well understand that a blockage in the tubes would not allow for the sperm and the egg to meet. Hence no pregnancy. Blocked fallopian tubes may be caused by untreated sexually transmitted infections (STIs) or complications of unsafe abortion, postpartum sepsis or abdominal/pelvic surgery.
Polyp, fibroids and other uterine disorders can also cause infertility in women.
Similarly, disorders like PCOS and a low ovarian reserve could deal with difficulty in conception.
An imbalance in reproductive hormones caused by disorders of the endocrine system is also a possible cause of infertility.
Reasons For Male Infertility
If there is a blockage or obstruction of the reproductive tract which causes problems in semen ejaculation.
Any abnormalities in hormones.
A low or impaired sperm production.
Even if sperm count is optimal, and an abnormal sperm function and poor quality of sperm may impact fertility.
Not just physiology but environmental and lifestyle also impact fertility. Stress, obesity, smoking, excessive alcohol intake have a role to play as well.
As an infertility specialist, my recommendation is the phase "Knowledge is power". I believe fertility testing should be more accessible and adults should educate themselves about it. While there has been an increase in awareness about pregnancy and sexually transmitted disease prevention, it is now time to be aware of your own fertility.
"Knowledge is power" holds true when you know your fertile days, your reproductive cycle. Read more on options like egg and sperm banking. My humble submission for those of us in the health sector and society at large is "Stop judging and start listening." Like you would go to a doctor for a stomach ache or fever, taking medical help for infertility should also be free of taboos and shame.
As of today, with the kind of advancements we have in the medical field, specialists like me can offer a variety of alternative solutions that can change the infertility journey for so many people. As a doctor I have seen families come together, conception becoming a reality with minimum intervention or a few medicines. For others, the dream to have a child has taken shape through procedures like IVF. All it took was a timely intervention by a specialist and support, faith, and love of the family.
About The Author
With more than 11 years of experience in the field, Dr Prachi Benara has a string of accolades that follow her name. MBBS, MS (OBG), DNB (OBG), MRCOG (Part 2, London), British Fertility Society Certification (UK), Post Graduate Diploma in Reproductive and Sexual Health from University of South Wales (UK), Observer at the Oxford University Hospitals NHS (UK). She currently works with the CK Birla Hospital, Fertility and IVF centre in Gurgaon.
Stay tuned to HerZindagi for more on women's health with expert inputs.