There are many community services being provided by religious institutions in India but few can match the selfless services of India's gurudwaras. The simplicity and ease with which people, regardless of their caste, creed or colour perform the 'sewa' here is exemplary. Right from the preparation and serving of the 'langar' to the serving of 'chhabeel' or maintenance of the premises, everything resonates of the grace of the guru as people come together to serve their brothers and sisters. Delhi has several historical gurudwaras including the Gurudwara Bangla Sahib, Gurudwara Nanak Piao Sahib, Gurudwara Rakab Ganj Sahib, Gurudwara Sis Ganj Sahib, Gurudwara Damdama Sahib and Gurudwara Moti Bagh Sahib. Now, as per the latest reports, Delhi's Gurudwara Bangla Sahib is going to start facility for providing medical care for as low as Rs 20.
The Legend Of Guru Sahib Har Kishan's Charan Amrit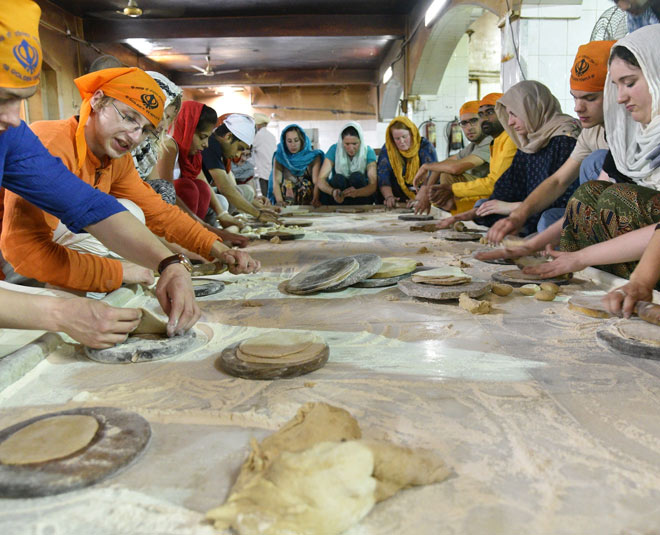 Image Courtesy: www.thinkeducation.in
Looking into the pages of history, one can find that Bangla Sahib is associated with healing and service of humankind since the 17th Century. The story goes that in 1664, Delhi was struck by the epidemic of smallpox and cholera. During that time the eighth Sikh guru Guru Sahib Har Kishan was residing here and decided to take people out of their suffering. So he dipped his holy feet in water and poured this water (charan amrit) into a small tank. People who took water from the tank were cured miraculously. Since then, people from near and far come here to end their suffering by taking a dip in the holy water here.
Day Care To Be Expanded Into Hospital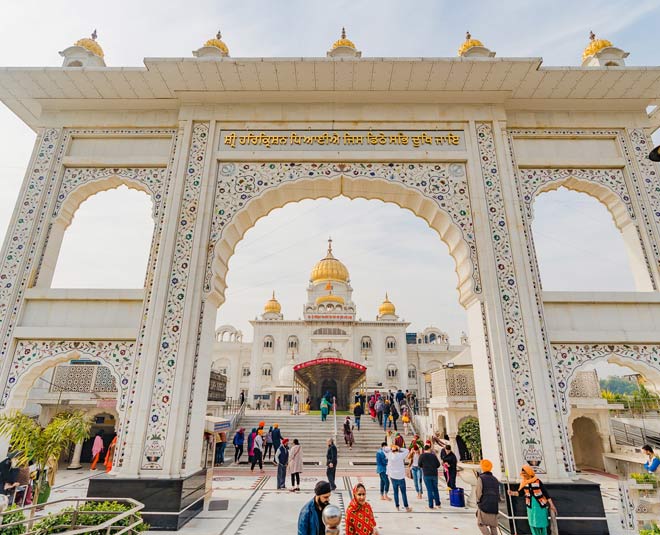 Image Courtesy: www.weddingdocumentary.com
Patients and their families in Delhi often have to face long queues for medical care and diagnostic facilities. Government hospitals do have cheaper facilities but the horde of patients is very much. While some manage to get through, for others, the wait can be fatal at times as the duration of the waitlist may be too long or the cost of the facility may not be within their means.
The Delhi Sikh Gurdwara Management Committee plans to provide advanced medical care at a less than a fraction of the cost at Gurudwara Bangla Sahib. According to DSGMC President Manjinder Singh Sirsa, the facility for cheaper MRI and CT scan will be launched in November around Gurupurab.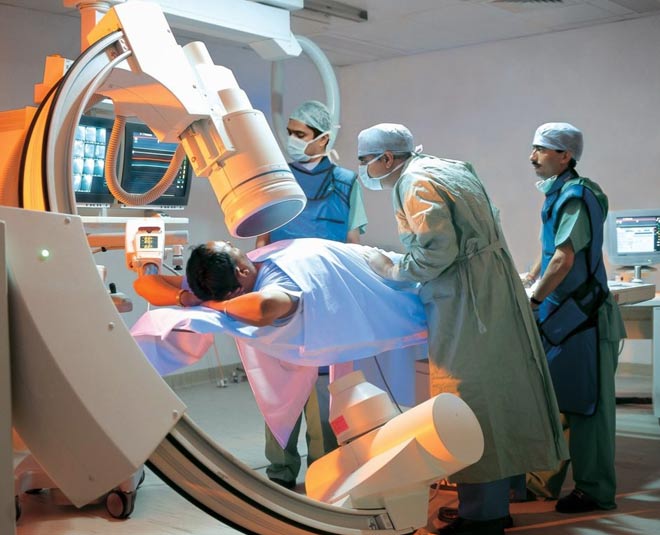 Image Courtesy: www.globalhealthi.com
The daycare centre at the Gurudwara where basic medical facilities are being given right now will be renovated with a team of the city's best doctors recruited to take care of the patients. When the service is rolled out, announcements will be made at the gurudwara and news about the same will be announced via its social media handles.
He tweeted to confirm the same:
दिल्ली के अस्पतालों में मरीजों की बढ़ती संख्या के कारण एमआरआई और सीटी स्कैन के लिए काफी इंतजार करना पड़ता है।
गुरुद्वारा बंगला साहिब में नवंबर से एमआरआई और सीटी स्कैन की सुविधा शुरू की जा रही है। 20 से 50 रुपये की पर्ची कटाकर मरीज इलाज करवा सकते हैं। 🙏🏻https://t.co/r6T1RNO8Yn

— Manjinder S Sirsa (@mssirsa) April 8, 2019
Don't Miss This: Forget Gym, Do These Things To Slim Down This Summer
Making Healthcare Accessible For All
An MRI scan costs at least Rs 2500 in Delhi while the cost of getting a CT scan is at least Rs 2000. These prices can vary as per the specifications and can go up to Rs 5000 or more. So it is interesting to note that the facility at Bangla Sahib will be available at a very nominal cost of Rs 20 to 50. Hope other religious institutions follow suit and apart from their regular charitable health care, provide such high-tech diagnostic facilities at a much lower cost so that people of all income groups can easily avail them.
Keep reading Her Zindagi to know the latest in healthcare or expert fitness tips to #BeHealthy and #BeSmart.