Though we still don't have any confirmed study on whether diabetics are more likely to get infected by COVID-19 as compared to others but the risk is definitely higher.
Patients with type 1 or type 2 diabetes are reportedly more at the risk of getting coronavirus. In the past, there have been many cases where diabetic patients have had severe symptoms of the virus.
Why Are Diabetics At A Higher Risk?
Dr. Arbinder Singal, Co-founder & CEO, Fitterfly shared that people with diabetes are more prone to COVID infections due to their vulnerable immunity. He further shared that if a diabetic gets infected with COVID-19 then they are at a higher risk of complications as well.
Controlling Blood Sugar Levels
The expert shared that it is important for diabetics to control their blood sugar levels more now due to COVID-19. We asked the expert to share some quick tips which can help one achieve a healthy blood sugar level during this time.
Keep Track Of Your Blood Sugar
Invest in a good glucometer if you don't have one already. Keep track of your blood sugar levels regularly and try to understand what's causing the spikes and falls.
Have Your Medicines On Time
If you are a diabetic, you should never skip your medicines and it can directly impact your blood sugar levels.
Manage Your Stress
Try and manage your stress well with yoga, meditation, mindfulness techniques. Talk regularly to friends and family. Use this time to work on yourself and your health. During this time you should avoid taking any pressures, stress, or distractions.
Don't Miss: 5 Vegetables That Are Bad For The Well-Being Of Diabetic Patients
Have The Right Diet
The doctor shared that diabetics should have a good diet including lean meat, nuts, fresh fruits, and vegetables to ensure that the body is fueled with micronutrients. Iron, Zinc, Magnesium, Copper, Selenium, and Vitamins are not only vital for good immunity but are also the secret ingredients for healthy insulin functioning and hence blood sugar control.
Don't Skip Your Workout
Now when most of us are stuck at home and have no excess to gyms or parks, we should work out at your home. Avoid giving any excuses to exercise during this time. Take the help of YouTube or social media and join a fitness class. You can do Zumba, HIIT, or even or Yoga to burn those calories away.
Have A Good Sleep
Sleep on time. We are all guilty of binge-watching Netflix and other such platforms. Consciously turn them off and get some good quality sleep for your body to build those immunity soldiers to fight the deadly virus.
Enroll For An At-Home Diabetes Management Program
Ever since the pandemic hit India, everything has gone digital. If you are finding it difficult to manage your diabetes at home then these programs can help you manage it all. These programs help you keep a check on everything right from your stress to sleep to diabetes.
Don't Miss: Diabetic? Here Are Some Healthy And Delicious Food Options For You
Take The COVID-19 Vaccine ASAP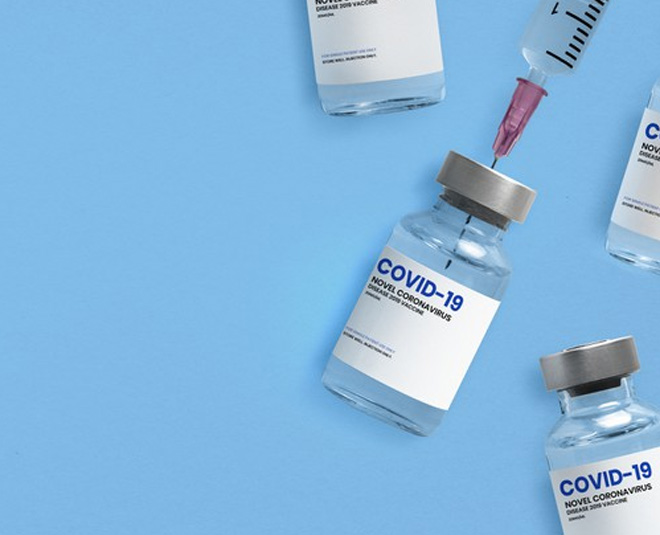 Take the COVID-19 vaccine as early as possible, COVID-19 vaccine is safe and effective for people with diabetes and cuts down the chances of serious disease or illness by more than 90%.
Follow COVID Safety Protocols
Last but not the least, do follow all the COVID safety protocols without fail. Recent research shows that diabetes can go haywire post-infection due to insulin-producing cells being affected. It can also worsen because of steroids which are given during treatment.
Follow all the precautionary measures and avoid stepping out as much as possible. For more such expert-backed stories, stay tuned!