We all love going on trips and adventure treks but in most cases, our fitness goes on for a toss. It skips our minds that we need to follow healthy practices to maintain our health while enjoying our trips. Most of us go to gyms for months and challenge our bodies but all the fitness motivation gets out of the window when we see that fried food on our way. Hence, we are here to suggest to you how you can make wise choices to stay fit even while traveling.
Outdoor Workouts
A litter workout or light exercises can be done even outdoors. All you need to carry is your mat with you or any of your favorite lightweight equipment to indulge in some outdoor workouts or stretches. You don't necessarily need a gym or club to exercise regularly, if you do not feel like carrying anything then step out of your hotel room and go for a brisk walk or jog. This will pump up your heart and will warm up your body so that you can enjoy your trip more effectively. you can also indulge in some games and sports to keep yourself active.
Eating healthy
Whether you are on a road trip or a train/bus journey there will always be stoppages where you can sneak into some healthy snacks. For example, you can ditch those fried fries and instead grab a healthy sandwich. Most of the restaurants even customize the food according to your requirements whether you want it on low carbs or low fats. Just make the right choices of food on the go.
Packaged Food
When it comes to eating healthy you can ditch the regular packaged food and instead pack your lunch box or tiffin filled with your goodies. Make sure you are packing some solid food items so that the chances of leakage are minimal. If you are carrying food you need to be very careful as you do not want to ruin your clothes and accessories. Keep your food boxes in a separate bag altogether.
Don't miss: Look Great For New Year Party With This December Fitness Challenge
Avoid Soda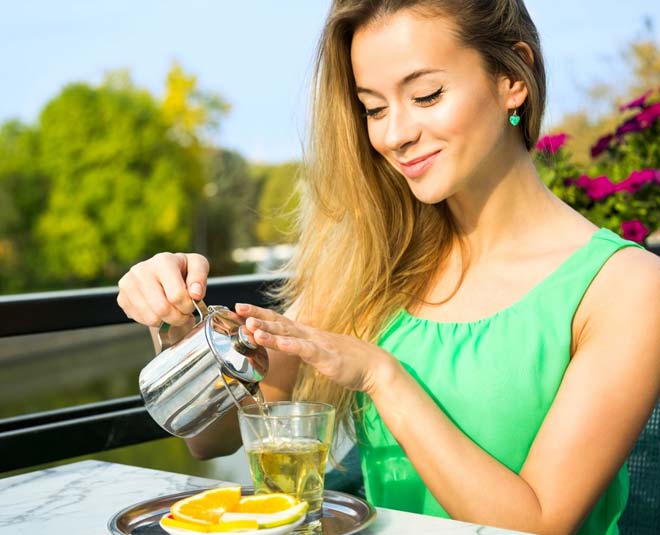 It can be tempting to get your hands on soda-filled beverages but it is always better to avoid soda drinks and go for green teas instead. You can carry your green tea bags and ask for hot water from the restaurant or hotels you will stop for lunch or for munching. Take your green tea and dip it into the hot water and savor the flavors of the tea while watching a great view. You can even choose to have black coffee instead of your cappuccinos as they are high in fat.
Don't miss: Top 5 Workouts To Lose Arm Fat
Do some stretches
It often happens when you are on a long journey you forget to stretch your body that leads up to body pain and aches in your back and neck. Doing some stretches on a break can help you combat the pain and increase the flexibility of your body.
We hope you found these hacks useful. Stay tuned to Herzindagi for more.
image courtesy: this is galway, all about japan, eat this not that, airfarewatchdog