Amid COVID, It's Mental Health Epidemic Among Teenage Girls; Learn How We Can Help
Those living in poor housing, and growing up in dysfunctional families, where conflict and neglect are more common, are suffering more.
The pandemic has taken a toll on people all around the world, and there has been an upsurge in stress and anxiety cases since the first lockdown. Today, though, things have improved slightly as the disease's spread has slowed and an increasing number of people have been vaccinated. With the reopening of schools, colleges, and cafes, the world has begun to open up. However, the damage done to many people's mental health is yet to be repaired.
According to indiabioscience.org, India has long been plagued by a mental health crisis, which is now being aggravated by COVID-19. Teenage girls are among the most vulnerable to mental health problems.
According to the National Mental Health Survey 2015-16, 9.8 million teenagers aged 13 to 17 suffer from depression and other mental health issues. According to WHO, 10-20% of children and adolescents have mental health problems, yet the majority of them do not seek treatment or proper care. According to a Lancet study, suicide fatalities have been ranked first among all causes of death in women aged 15-29 years in 26 of the 31 states, and women aged 15-39 years in 24 of the 31 states.
To understand more about the issue, we talked to Sneha Dev, Clinical and counseling psychologist.
Mental Health Illnesses Develop During Childhood Or Adolescence
Typically, mental health disorders develop in childhood or adolescence. And, for the most part, all mental disorders begin during mid-teenage years. Meaning, India's growing mental health epidemic can be nipped in the bud by targeting the adolescents.
According to studies, females suffer more from depression, anxiety disorder, bipolar disease, and eating disorders in order to be accepted by society norms, or they have a mindset that being slim or eating less and having a boyfriend during teenage years is like social status for them. Furthermore, the stress of achieving good grades in school and college produces additional anxiety and depression in young girls, which adds to their anxiety. According to the WHO, depression is estimated to occur among 1.1% of adolescents aged 10-14 years, and 2.8% of 15-19-year-olds. Depression and anxiety share some of the same symptoms, including rapid and unexpected changes in mood.
Don't miss: Tricks That Will Make You Stay Positive And Motivated During Hard Times
Teenage Boys Are Suffering Too
More teenage girls have started opening up about their mental health, and many have begun therapy. This clearly means our teenage girls are suffering, but it does not rule out the possibility that boys are also suffering. Teenage boys suffer too. It's just that they are even less open in talking about and accepting their issues.
Harriet Frew, a psychotherapist at Cambridgeshire and Peterborough Mental Health NHS Trust, told the New Statesman that girls are "empaths" and will often talk more about their feelings. "Boys may still be experiencing similar triggers, but do not express this openly."
Don't miss: Self Care In The Times of Covid-19
Pandemic Has Worsen The Situation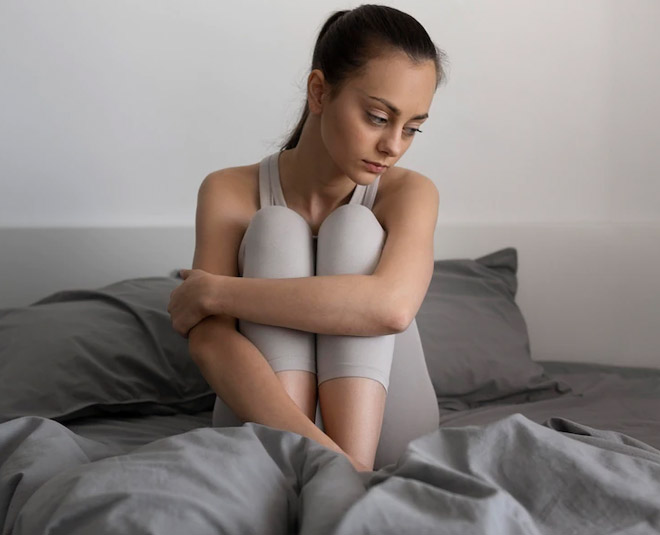 The ongoing pandemic has worsened the situation of mental health even more. It has been observed that there are more deaths and suicides owing to the psychological impact of the pandemic. The pandemic has also caused distress, insomnia due to school closures, adjustment to a new virtual world of learning, or even dropping schools due to financial situations. Also the lack of real social interactions, personal losses due to COVID related deaths are just a few of the causes of mental health issues in adolescence.
How To Help?
If you have teenage children in your family, you can assist them in the following ways:
Spending more time with them and making them feel needed and worthy.
If you believe they are suffering, offer them full support and do not judge them during this time.
Identifying the problem, then acknowledging and accepting that there is a problem, is a required step. Then seek help for it.
Make goals and targets for them, and then check in with your counsellor to see how they are progressing.
The teenage years can be a life changing phase of one's life as during this time, girls move towards maturity. At this age, the desire to conquer the world arises, and there is a passion to do something, however the era of adolescence is also highly challenging. This is due to the fact that various hormonal changes occur in the body during this time. That is why, during this special period, youngsters require specific care. So be especially gentle with them. You can begin by listening to them and being more empathetic towards these young people now that we have a better understanding of their challenges.
I hope you liked this article. Do share your thoughts with us by commenting on our Facebook or Instagram page.
To read more such stories, stay tuned to HerZindagi!