Weight loss isn't easy. To lose and maintain weight, one needs to burn calories. It is the metabolic rate of your body which helps you burn up calories. Metabolism varies from person to person and largely influences the amount of calories you are able to burn through the day.
We consume a lot of calories through the day and need to burn them to maintain an ideal weight for a fit and healthy body.
There are different physical activities which can help burn calories. If you have been hunting for some interesting activities which can help you lose weight then take cues from your favourite Bollywood divas.
Deepika Padukone - Badminton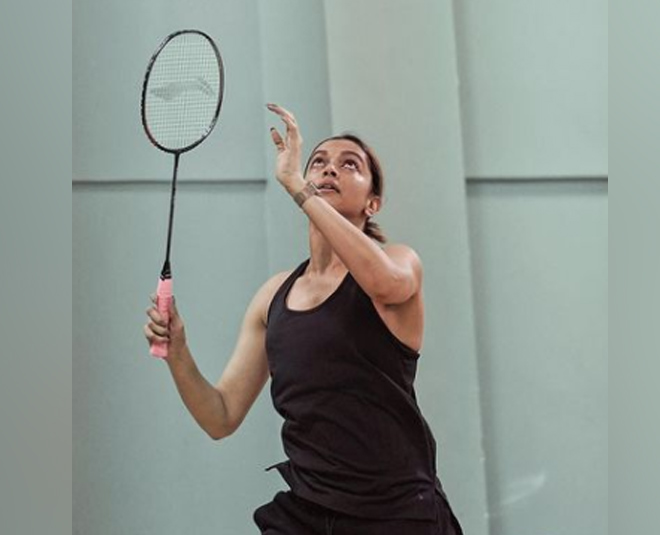 Deepika Padukone recently shared some pictures of her playing badminton with champion PV Sindhu. She captioned her Instagram post, "Just a regular day in my life…Burning calories with @pvsindhu1 !😅."
In the pictures, Deepika Padukone and PV Sindhu can be seen sweating it out during their badminton match. For those who don't know, Deepika Padukone's father Prakash Padukone is a well-known badminton player. Deepika Padukone is a great badminton player and has played the sport in national level championships.
Badminton is a great way to lose weight. It can help one burn a lot of calories if played regularly.
Kareena Kapoor Khan - Jogging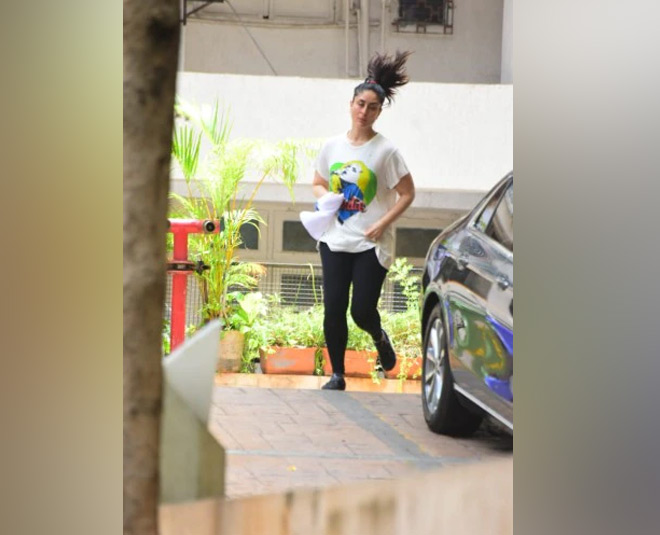 Last year when the pandemic first hit India and we were all stuck inside our homes, many celebs started working out at their home only. Back then, pictures of Kareena Kapoor jogging around her society went viral.
Jogging is another great form of exercise. It is just perfect if you are someone who doesn't like hitting the gym or trying any other physical activities.
Janhvi Kapoor - Pilates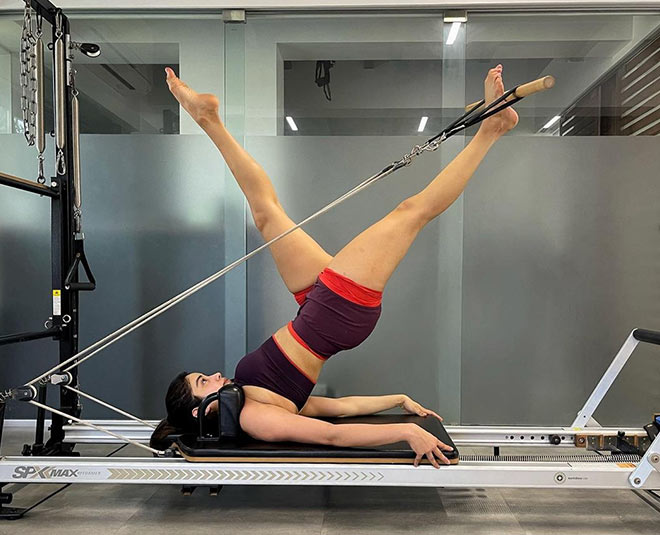 Pilates is one of the most popular form of workout routines among Bollywood divas. Recently, Janhvi Kapoor posted some pictures of herself from her workout session on a Pilates refromer.
Pilates is a great workout for those who wish to lose weight, improve flexibility and reduce stress from the lower back region. However, pilates should always be done under supervision.
Don't Miss: Deepika To Katrina-Pilates Is The Secret Of The Fit Bodies Of These Celebs
Alia Bhatt - Yoga
View this post on Instagram
Alia Bhatt recently gave us a glimpse of her yoga session with a picture of her perfecting a yoga asana. She captioned her post, "Progress over perfection". Yoga is believed to be one of the most effective programs when it comes to weight loss.
Don't Miss: Shilpa Shetty Shares Benefits Of Doing Utthan Pristhasana Or The Lizard Pose
Yoga, if done religiously can help one shed a good amount of weight. There are different asanas which can help lose weight quickly. Some of them are chair pose, trikonasana, dhanurasana, cobra pose among others. If you are a beginner, yoga asanas should be performed under the guidance of a trainer.
Mira Kapoor - Calisthenics
View this post on Instagram
A few months back, Mira Kapoor shared a video of her practising calisthenics in her garden. Calisthenics are body weight exercises and can be performed at different levels of intensity depending on the strength and stamina of the individual.
In the video, Mira Kapoor can be seen hanging to cross training rings with a resistance band and doing frog raises. Calisthenics are great to lose weight along with toning the body. This workout engages the entire body and helps lose weight. However, it should be practised only under supervision.
Tell us which one is your favourite activity for weight loss among these and why on our Facebook page and for more such stories, stay tuned!