Woman To Get Rs 2 Crore Compensation For A Bad Hair Day In 2018
A Delhi woman ended up with compensation of 2 crore after speaking up against injustice done to her hair by ITC Maurya.
ITC Maurya, a Luxury hotel chain has been asked to pay their customer a compensation amount of Rs 2 crore for chopping her long hair extremely short.
The incident took place on 12 April 2018 at a salon in Delhi's ITC Maurya Hotel when Aashna Roy, a week before her interview went to get a haircut and salon treatment. She first asked for her regular stylist but as he was unavailable, she went for a replacement, who chopped her long hair extremely short due to a mistake by his end, leaving her hair only 4 inches from the top.
After complaining to the Manager, She was offered a complimentary hair treatment as compensation. But as alleged by Roy, excessive ammonia had completely destroyed her hair and scalp.
"Her scalp was burnt with severe burning sensation due to hair treatment and there was itching and flaking of the scalp. The chemical used in hair treatment has caused permanent damage to her scalp," the commission recorded.
After complaining about these 2 big incidents, the hotel not only failed to take action against the hairdresser but they were also abusive, rude and disrespectful, complainant stated and this led her to file a complaint with the NCDRD.
In view of the above, the complainant demanded an apology from ITC Management as well as Rs 3 crores in compensation for harassment, humiliation, and mental stress.
Dont Miss:Benefits of Opting For A Salon At Home Vs Going To The Parlour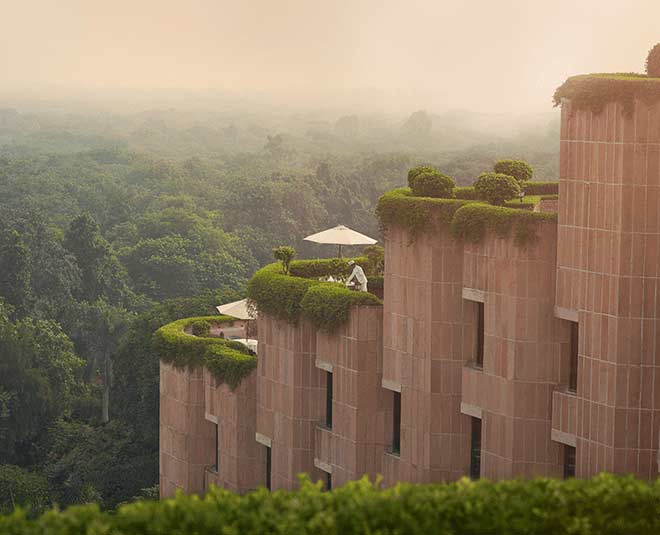 On Thursday, in a judgement, The National Consumer Disputes Redressal Commission (NCDRC) awarded Aashna Roy compensation for "deficiency in service" in a haircut and "medical negligence in hair treatment" by Hotel ITC Maurya, New Delhi. Within eight weeks of the judgement, the NCDRC ordered the ITC group to pay Roy the compensation amount of Rs. 2 crore.
A bench of President Justice RK Agrawal and member S M Kantikar in an order stated that "There is no doubt that the women are very cautious and careful with regard to their hair. They spend a handsome amount on keeping the hair in good condition. They are also emotionally attached with their hair".
"The complainant was a model for hair products because of her long hair. She has done modeling for VLCC and Pantene. But due to hair cutting against her instructions by the opposite Party No.2 (ITC Hotels Ltd), she lost her expected assignments and suffered a huge loss which completely changed her lifestyle and shattered her dream to be a top model," the order read.
Aashna Roy is a communication professional and has been a model for hair products but because of the accident, she lost her self-confidence, modelling assignments and suffered loss of income due to mental breakdown and trauma.
The woman stated that she had "undergone severe mental breakdown and self-esteem as she always had long hair and because of fault on the part of ITC Hotels Ltd, she has been left with little or almost no hair".
"She stopped seeing herself in the mirror… and her social activities. She is a communication professional and (is) required to be involved in meetings and interactive sessions. But she lost her self-confidence due to little hair. She also suffered loss of income due to mental breakdown after the shoddy haircut and, thereafter, the torturous hair treatment. She left her job also… It is submitted that she has gone through the pain and trauma for the last two years after this incident," the commission recorded.
Hotel Response
However, The respondents in the case had submitted that the "compensation claimed by the complainant is ex-facie exaggerated and without any basis".
"No basis whatsoever has been set out in the complaint on which the claim for compensation has been quantified at Rs 3 crore. The complainant has inflated the alleged claim deliberately in order to invoke the jurisdiction of this Hon'ble Court and the complaint is liable to be dismissed for want of pecuniary jurisdiction," the lawyer for the respondent argued.
Don't Miss: Common Mistakes That You Need To Stop Making While Washing Your Hair
What is your story of a bad haircut day? Did it make you angry or was it a lough out loud moment? Do share your thoughts and ideas with us and keep reading HerZindagi.