Going by the traditional beliefs, zodiacs or sun signs hold a crucial place in our life. Before wedding we pay enough attention to such minute parameters to get it all right. Going for bridal shopping? It is important to keep your zodiac in mind while deciding the colour of your bridal lehenga. Yes, you read it right. Most of the times, we don't pay a detailed thought before picking up a bridal outfit. You can now shop as per zodiac or even suggest your best friend to pick the right shade.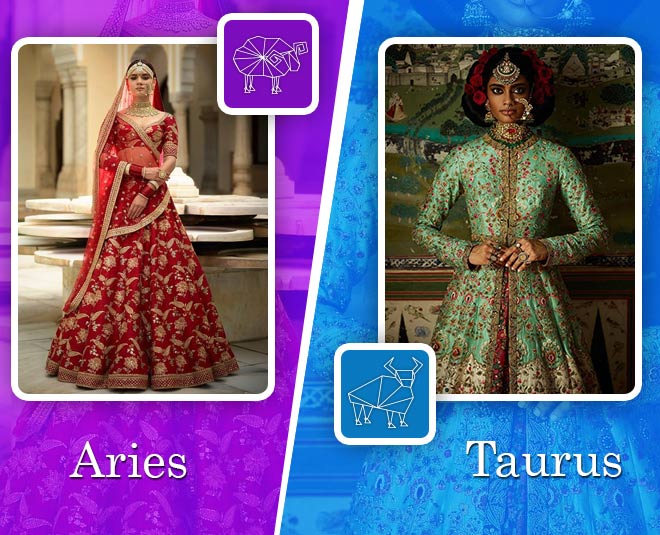 Taurus
Traditional Taurus female traits include emotional strength, independence, loyalty, introversion, and a flair for the artistic. Taurian women can opt for a red or pink bridal outfit.
Aries
Aries women have an impeccable sense of style. Despite all this elegance, they remain children at heart. Although they're independent and outgoing, they can be surprisingly naïve and trusting. For you, more of pastel shades such as light green, pink or even cream.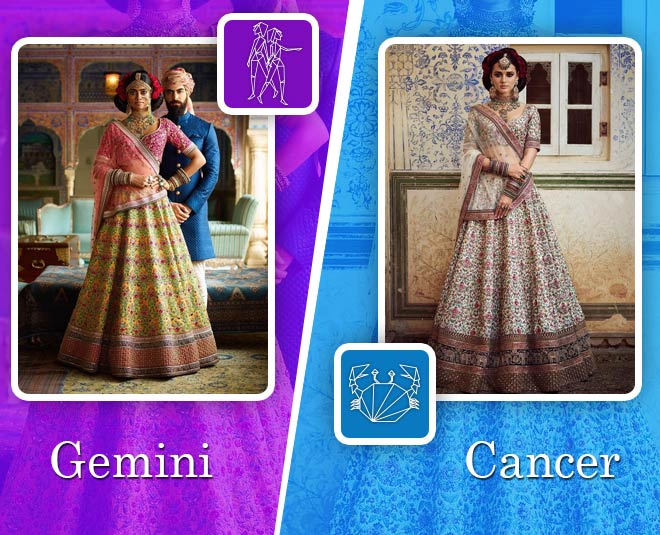 Gemini
Gemini women love to travel a lot. They always seek exciting opportunities to go to various places, meet people from diverse areas of life. Plus during this process gain some valuable experiences and amplify the horizon of their knowledge. Gemini women can wear yellow bridal lehenga. You can also opt for a contrasting combination. Green and yellow would work!
Cancer
A Cancer lady can be a bit standoffish and guarded at first, but once you earn her trust and get her to warm up to you, she'll be a loyal companion for life. You should go for silver or grey colours when it comes to choosing bridal outfits. Anything shimmery would do!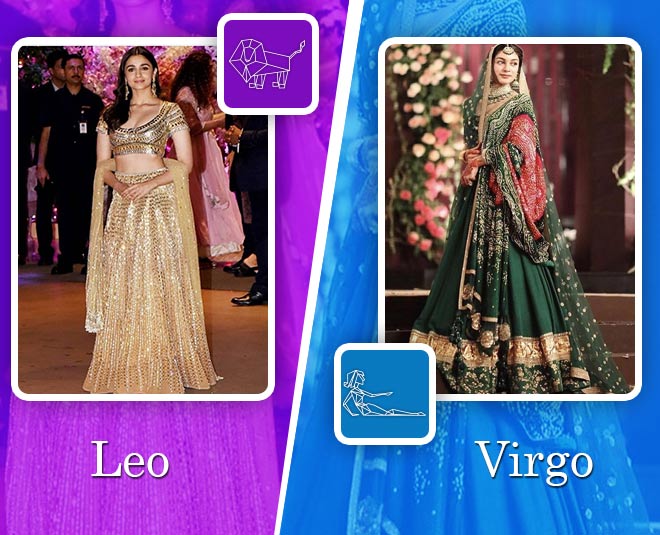 Leo
They are not only vivacious but full-of-life personalities. This regal Lioness, queenly in every way, is extremely expressive, strong and bold. Lady Leos can wear gold lehenga on their wedding ceremony.
Virgo
Virgo women are a perfect combination of beauty and brains. They are a wonderful life partner and very much connected to work ethics. They like to wear good clothes and dislike any kind unorganized sector. They should wear bottle green lehenga. You experiment with more of shades in green to break the monotony.
Libra
Libram women are fond of artistic things in life. While she can be the most wonderful, caring and loving partner, the other side of her make her dependent on others for ideas and opinions. These women, who are very much balanced in life, can wear pink or magenta lehenga.
Scorpio
These lovely ladies are fascinating yet courageous. Female Scorpios are natural Queens and usually not ones to shy away from the more intense or heavy characteristics of life. Maroon is the best colour for their wedding attire.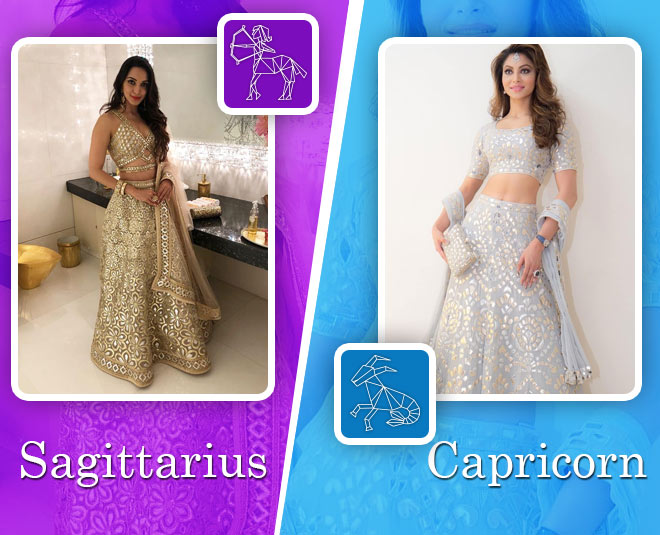 Sagittarius
These women are always energetic and excited about life. Everyone can easily get along with these free-spirited bohemians. They are known for their friendly, easy-going personality and positive outlook. They like to wear more of shimmer and glitter, thus golden lehenga would be an ideal pick for you.
Capricorn
Capricorn women are shy at first, but a powerhouse, a combo of old-soul wisdom and inner resourcefulness. These women are generally self-composed and don't get agitated very soon. They can wear grey colour.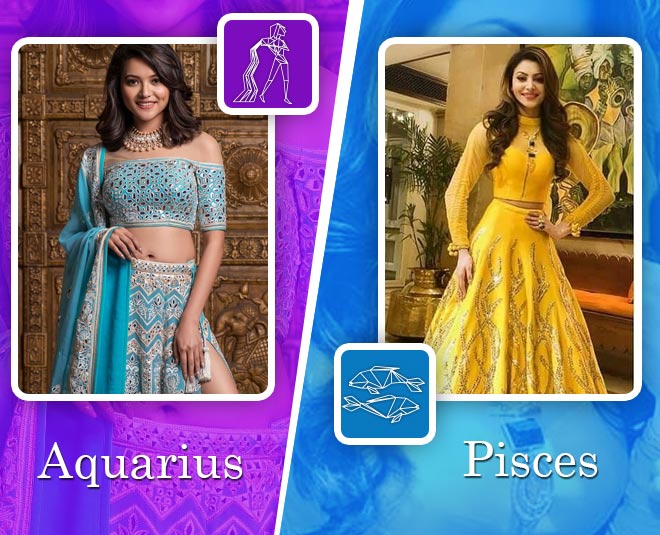 Aquarius
Aquarian woman is brilliant, passionate, charming and quirky. They are shy and quiet yet energetic at the same time. Which colour is the best for you? Go for Blue!
Pisces
Piscean women are mysterious and like to keep their secrets intact. Not to forget, she has a vivid mind and is romantic and spiritual. They can wear yellow when it comes to wedding outfit.