5 Ways To Look All Glam To A Post-Office Date
From floral pantsuit to midi skirt, look flattering in these post-date outfit attires!
It's difficult to choose what to wear to work while yet showing your unique style. When you add an after-hours date to the mix, it might feel like an insurmountable task. Unless you have a personal stylist, of course. That's why we decided to help you out to break down the dreaded desk-to-date clothing disaster.
First and foremost, when it comes to a good post-work date dress, adaptability is essential. Versatile items are perfect for on-the-go ladies since they allow her to easily shift from one thing to the next."This may be a traditional little black dress, a power suit, or high-waisted pants with a lace-trimmed camisole, depending on your own taste.
Choosing what to wear to work while expressing your unique clutch, a pair of gorgeous shoes, striking earrings, and your favourite shade of lipstick are all you need to liven up any work outfit and shift gears for date night.
Every woman has dealt with this problem at some time in her life when the urge to impress is intense. While there is no one-size-fits-all solution for what you should wear, there are some tips for putting together a fantastic wardrobe to suit your post office date.
Dress With Boots
This flowing sweet dress perfectly catches the mood of a casual dress that can easily pass for a business attire. The long sleeve design, mild colour scheme, and adorable flair make it warm and feminine without jeopardising your business wear dress code. You can dress it up with tights, heeled ankle boots, and even a blazer for a smart-casual appearance, or dress it down with a denim jacket hung over the top.
Midi Skirt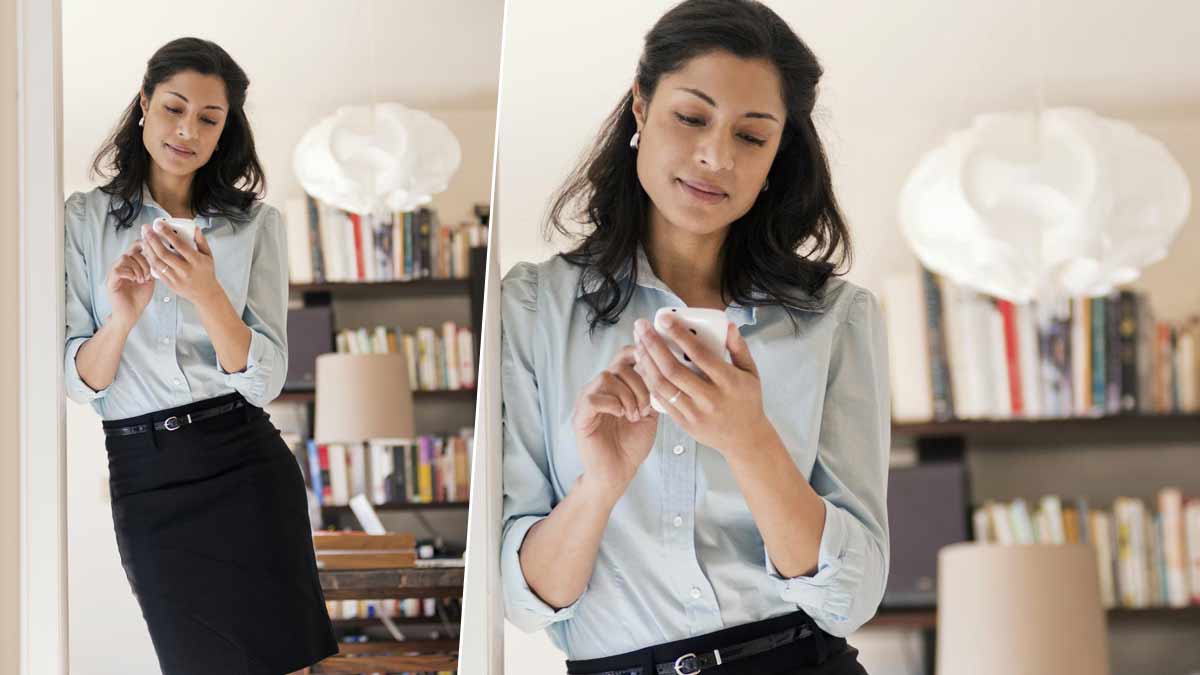 When it comes to everyday work attire, midi skirts are pure magic. They can be styled in a variety of ways and are an excellent choice for individuals searching for business clothing that can be worn from the office to drinks and supper. Midi skirts, which fall just below the knee, are a great reminder that length doesn't have to be drab when it comes to your business casual wardrobe.
If you choose a midi skirt with a slit, you should combine it with a long sleeve shirt to balance it out. The perfect summer style is a vibrant midi skirt coupled with a turtleneck top.
Floral Pant Suit
Choose jumpsuits that are elegant and relaxed while meeting the business casual dress code to add a dash of colour and play to your professional wear. We adore this flowery pattern summer wardrobe outfit with cuffed sleeves and cropped pants. Add a blazer over your jumpsuit for a more structured and less casual appearance, and then when it's time to leave the workplace, just change out the blazer for a denim jacket and head to the terrace for an outdoor evening. If you're wearing a block-colored jumpsuit, add a splash of colour with a colourful shoe or a bold jewellery.
Don't Miss:Make Your Closet Versatile With These Heels In Your Collection
Crop Top And Wide Pants
Wide leg cropped pants are one of our favourite workplace wear trends. This laid-back professional dress is perfect for any season, whether you're a teacher or a New York City office temp. The wide legged dress pant may be dressed up or down, and they are really comfy.
In the warmer months, pair with a simple cotton tee and jacket, or a dress shirt. In the cooler months, don't be afraid to pair with a turtleneck sweater and pointed ankle boots for an effortlessly stylish work casual style. What is the golden rule for keeping cropped pants ready for the workplace? Always tuck your top in.
Don't Miss:How To Look Slim In Lehenga
Maxi Dress
The maxidress is more than just a beachy peachy summer favourite; it can also be transformed into an awesome casual business attire. A basic maxi dress will serve as your (workwear) canvas for business casual ensembles. It'll also be one of your most comfy business outfits.
The maxidress is more than simply a beachy peachy summer staple; it can also be converted into a fantastic casual work outfit. A simple maxi dress can be used as a (workwear) canvas for business casual combinations. This will also be one of your most comfortable professional suits.
Neutral Jumpsuit
We can't help but be enamoured with the seductive, stylish, and oh-so-comfortable jumpsuit as workplace wear. This wide-leg jumpsuit design is ideal for the spring season, but it can also be worn in the casual fall and winter seasons by layering a turtleneck underneath for added warmth. The subtle colour palette, cosy material, and luscious loose fit guarantee that this will become one of your new favourite outfits.
If you wish to share any fashion tips with us, then do let us know by commenting on our Facebook and Instagram page.
Stay tuned to HerZindagi to read more such stories!