Winters are finally over, and it's time for summers to begin! Summer is a great time to flaunt our fashionista style. However, selecting summer footwear necessitates a little more forethought, as we become a little more active in the summer, tend to walk more than in the winter, and our daytime gatherings also expand. So considering all these reasons, we need more comfortable footwear that can last us a whole day and will not cause us any discomfort. So to get you through this season in style, here are some beautiful yet comfortable summer footwear, you can get this summer.
1Sandals
Low heel or flat Sandals are a wonderful investment which are just perfect for the summers. You can pair sandals with a lovely summer dress, short or maxi or with shorts for a classy look. Sandals are open-toed shoes that also allow your feet to breathe, making it an ideal summer footwear.
2Ballerina Shoes
Ballerina shoes are another perfect summer footwear with an elegant look. These shoes are especially good for people who suffer with any foot issues as they are covering all the way around. Their heels are also quite low, making it easy to move around.
Ballerina shoes are ideal for daytime use, whether you're heading to work or going out for the day.
3Loafer Mules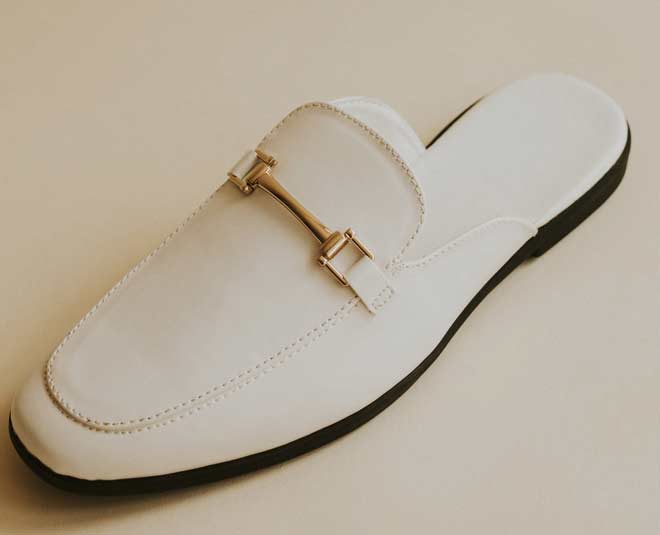 Loafer mules are a stylish pair of shoes that are ideal for the summer. Mules have a unique trait in them: they are a backless shoe. In other words, if you have pain in the back of your heel, the mules will not aggravate it. If you're looking for shoes that are comfy, stylish, and good for your feet, mules are a great option. They're not only good for your feet, but they're also very stylish.
4Sneakers
Sneakers are a versatile piece of footwear that can be worn with a number of summer outfits. With sneakers, you can instantly enhance the look of your outfit, as they are very stylish and even more comfortable. These shoes are extremely versatile which can match with your favourite jeans as well as gorgeous maxi dresses. Be it summers or falls, sneakers are a good way to go in any season.
5Sliders
Sliders are more popular than typical sandals because they are versatile, convenient, trendy, and comfy. They are unquestionably convenient, as you can simply slip them on and off as you transition from indoors to outdoors, making them one of the greatest summer shoe options.
The beach, around swimming pools, in public change rooms, and around the house are the finest places to wear sliders.
6Blacks Pumps
Summer calls for the most fashionable outfits, therefore it's impossible not to include iconic black pumps on a must-have footwear list. They're a classic for a reason. Basically, they'll come to your rescue when you can't decide what you should be wearing with some outfit. Whether you're wearing a classy pencil skirt or a night-out outfit with bell-bottoms, they work with everything. For an even more daring style, wear them with vividly printed attire.
7Gladiators
Gladiators are a popular summer footwear that are trendy, sleek, and stylish. The fact that you may dress these sandals up or down and they will always look great, enhancing the look of your elegant attire, is what makes them a summer favourite footwear.
8T-Bar Sandals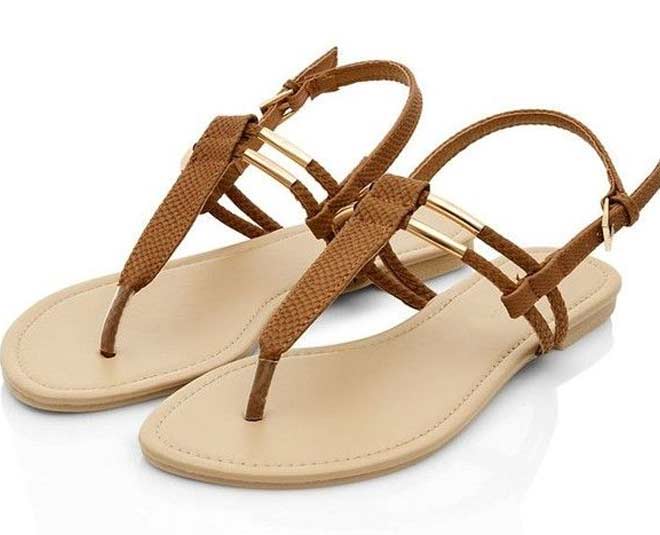 T-Bar sandals are flat-soled sandals with a T-shaped strap that is attached with a buckle to a strap around the ankle. They are another practical, everyday footwear option for women that has been trending recently. These are quite sleek and attractive, which makes them one of the essential summer footwear.
9Crocs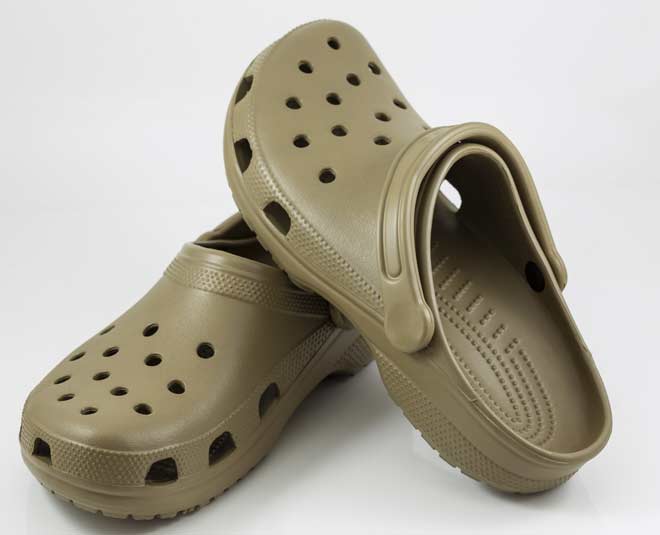 Crocs are a comfortable shoe that is perfect for a relaxed summer day. They're easy to get into, and they include a protective layer to keep our feet from slipping out. Crocs can be worn with any casual outfit for a comfy and relaxing day.
10Juttis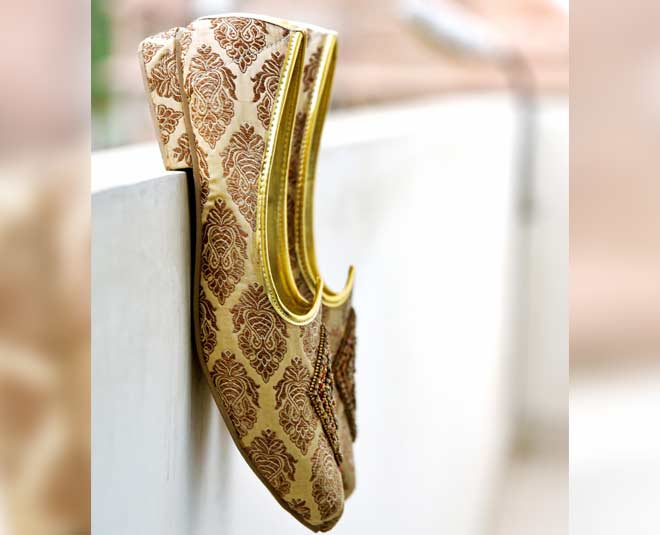 Embroidered juttis are beautiful footwears for summers, which goes perfectly with ethnic outfits. They have leather insoles to add comfort and are easier to put on and take off.