The wedding season is just around the corner and we can't keep calm. From deciding the perfect makeup look to picking the most stunning attires there is so much to do. When it comes to wearing sharara, the first thing that comes to mind is comfort.
However, wearing shararas has its own struggles, especially if you are wearing it with a tank top, or short kurti. Camel toe showing down there can mess up the whole look, drawing attention down there. Of course, none of us wants that. Hence, we bring you some easy hacks to keep you from such wardrobe malfunctions. Check it out!
Use A Boxer Panty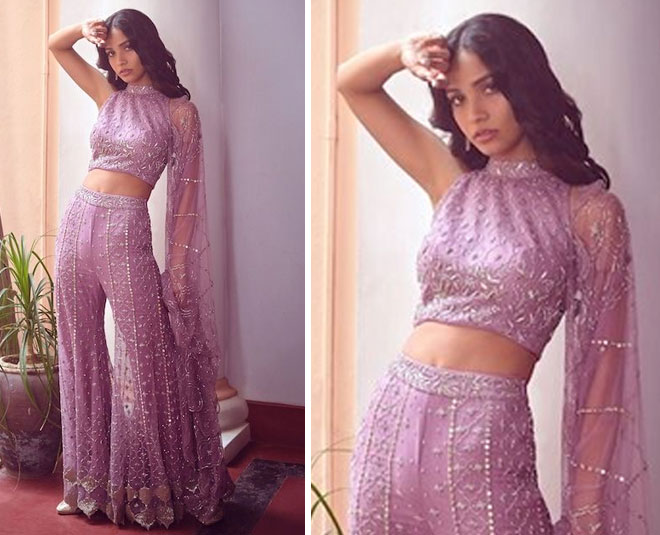 If the fabric of your sharara is too light, the problem of creasing down there is likely to happen. Wear a boxer panty underneath. This will allow to smoothen the area and avoid excessive creasing in that area. Make sure the fabric of your panty is of good quality, otherwise you will end up facing the same issue with the panty too. Also, the panty should not be too tight, just the perfect fit to remove the camel toe.
Reach Out For A Camel Toe Guard
A camel toe guard is something that you can use underneath any pants or trousers to get rid of camel toes. These come in handy, which is to be inserted under the panty to create a seamless look on the outside. A camel toes guard can be purchased from various e-commerce websites at a minimal cost. However, do thorough research about the quality before investing in one.
Panty Liners Can Help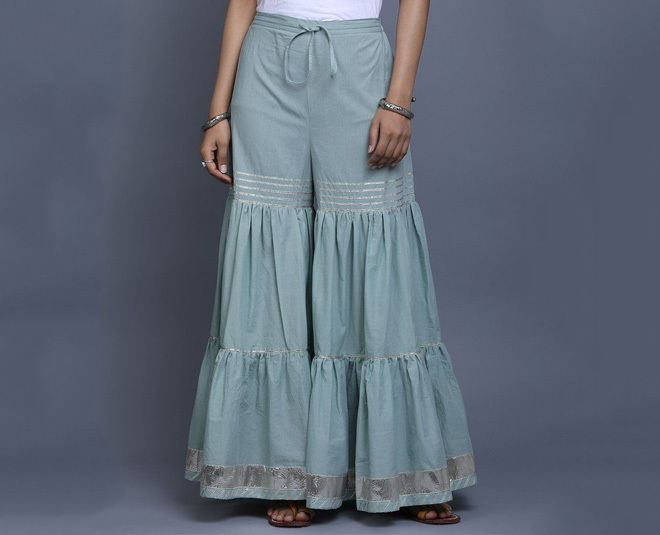 Panty liners can be used in so many ways to keep you from those wardrobe malfunctions (how to fix common wardrobe malfunctions). And yes, they can also help in the situation where a camel toe ends up destroying your complete look. Take a panty liner, place it in a way to create a smooth area under the outer clothing. Once done, take off the wrapping to stick it in place. Once done, you are good to go!
Hide Wearing A See-Through Kurti
We know you want to show off your curves and make statement in that gorgeous sharara of yours. But, if nothing is working for you, try hiding the camel toe while also sporting the look you wanted to show off. This can be done by wearing a see-through top over your sharara. You can very-much keep the look, but the attention from the camel toe down there will divert and will stay on you.
Don't Miss: Your Ultimate Guide To Buy Trousers Online To Avoid Camel Toe
Accessorise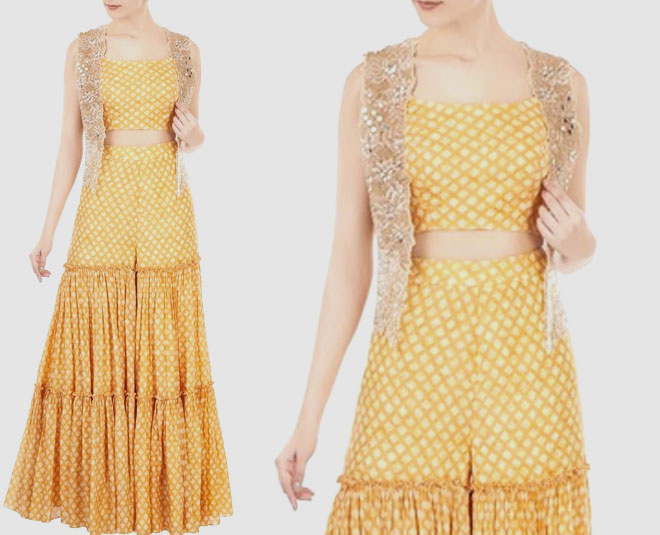 Lastly, you can take the help of some of the chunky jewellery. If you are carrying a very simple look, glam it up using some belt of Kamar bandh, which can also hide the camel toe down there. it need not cover the entire area, just in a way that it takes the attention away from creasing. If you don't have any more time to alter or add things, this hack can be your quick last resort.
Don't Miss: Hide Or Remove Camel Toe From Your Bottoms Using These Tricks
Do let us know which of these hacks helped you by commenting on our Facebook page. Stay tuned to HerZindagi for more such stories.