10 Tips On How To Wear & Style Your Deep Neck Blouse
Love deep neck and back blouses? Follow these tips to feel more comfortable and look great every time you flaunt one.
We all have that love for blouses which look super hot on us but we want them to be comfortable as well. Some don't mind giving up on the comfort quotient as long as they look good, as well. But then ladies what are we here for?! We have come up with some amazing and easy to follow tips that will help you feel and look comfortable in the hot deep neck blouse. Check out these 10 tips and go for it!
Padded Blouse
If you are wearing a deep neck blouse then we suggest that you go for a padded blouse so as to ditch the entire strap showing issue. However, you have to ensure that the cup size of your pads are exactly to the measure of the cup size of your bra. You have to make sure that your 'master-ji' opts for good quality cups that don't make the chest look too huge or poky on you. Also, remember they charge you a bomb for padded blouses so it should justify the cost as well right?
Bra Straps
Now, this is a major problem when we have to get a deep back made. It should be safely pinned to your blouse if you are not wearing a padded blouse. It looks really unkempt if the straps peep out. Get transparent straps if you want. Buy FIMS - Fashion is my style Women's Detachable Transparent Straps Bra (White, Free Size) -Set of 2, for Rs 168, here.
Doris!
A dori is very important and they do not just play the role of a decoration ladies! Doris secure the blouse from slipping off from your shoulders. Get a dori made but make sure they are not very tight or too loose.
Don't Miss: Trending & Latest: 8 Blouse Designs You Need To Steal From Shilpa Shetty
Latkans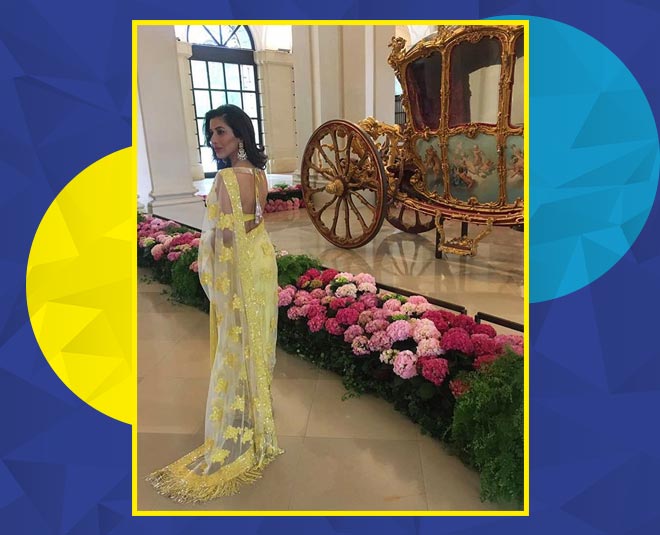 You can amp up your style and give your deep back blouses an interesting twist by adding some latkans to it. Nowadays there is so much available in the market when it comes to latkan styles and options. Buy Libas Fashion Women's Handmade Ethnic Hanging Latkan Pom Pom Bell Tassel Blouse Saree, Lehenga Cotton Pompom (Pink) Pack of 2 for Rs 186, here.
Blouse Fitting
Make sure your blouse is well stitched. It should not be loose or tight, It should fit you like a glove. If anything is wrong with the blouse then you may feel itchy or irritated. You should be able to easily breathe in it and move around.
Don't Go Crazy
If you want a deep back blouse then keep it normal in the front and vice-versa. Unless you want your blouse to look like a bra or bikini and you are uber cool and comfortable with that.
Get What Suits Your Body Type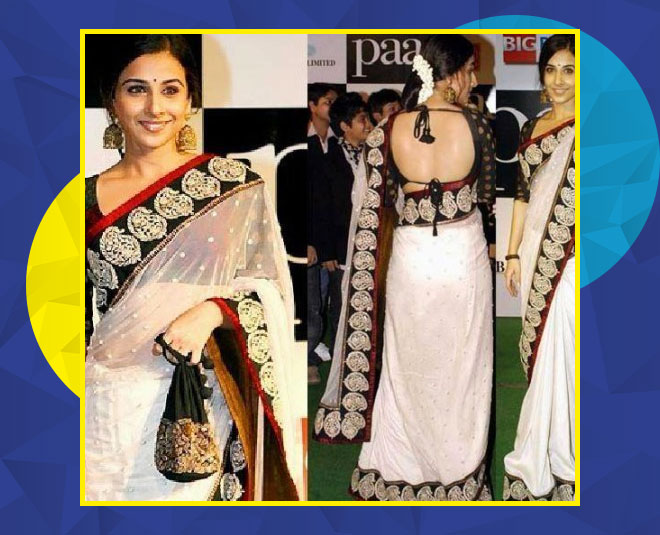 You might have not thought about this, but even when you're opting for a blouse back that's deep, it's essential to know which style suits you better. If you have love handles and then go for a round back but if you have a perfectly sculpted back then go crazy with that scalloped back.
Embroidery On Edges
Avoid any type of embroidery and heavy embellishments on edge of your deep back blouse. The simple reason being that it can irritate your skin. Get a cloth piping instead.
Back Scrub
Please go to the parlour and get some back scrubbing or polishing done if you plan on wearing a deep back blouse. It will look very bad if there is gunk on your back and believe me you won't even feel sexy if you are not well groomed. Buy MCaffeine Naked & Raw Coffee Body Scrub, 100 g | Coconut | Tan Removal | Oily/Normal Skin | Paraben & SLS Free for Rs 425, here.
Confidence
If you are not confident and are super fidgety with wearing a deep neck blouse then work on it! It completely shows on your face when you are tensed. So wear it all with confidence!
Recommended Video