Checkered ensembles can be regarded as timeless! It is has stayed with us for the longest of time, and that too for all the right reasons. One can look funky, high-fashion and office-ready in it, depending on the way you style it. However, when it comes to workwear, a little tip from an expert can help you exude glamour.
Hz exclusively spoke to Surya Suri, Director of Steele Collection, a premium made-in-India clothing brand. He mentioned, "when dressing up for work, you need to be very particular while picking the checks, as they could be very tricky to style."
However, if paired well, "checks can never go wrong, but if not done rightly, it can make your appearance untidy very easily," said Surya Suri and further explained, "One very important aspect of checked patterns is that they add to the size. Big checks make you look bigger while smaller ones give you a sleek look."
The director of the premium clothing brand suggested a few tips and tricks to ease your outfit selection for work with regards to checked patterns.
Checked Shirt & Pencil Skirt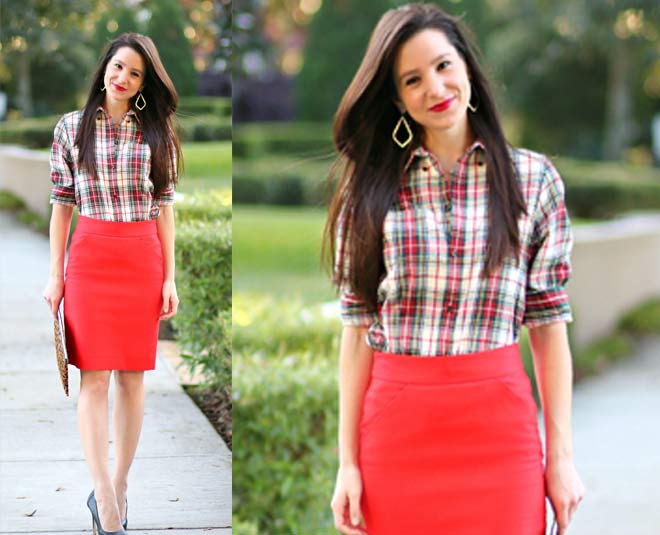 Many of us are currently into professions that did not even exist, or probably just began to exist, around 10 years ago. Our professional preferences have evolved over time and so has our wardrobe. The idea of wearing only pre-defined formal clothes for office is passé and semi-formal is the latest preference of an office goer. While it is in sync with the office-based setup, it enables a relatively relaxed state of mind. So, for all those who love to don a semi-formal avatar, you can pair a checked shirt with a pencil skirt. You can also wear heels or a pair of matching sneakers.
Long Check Skirt & Single-Tone Top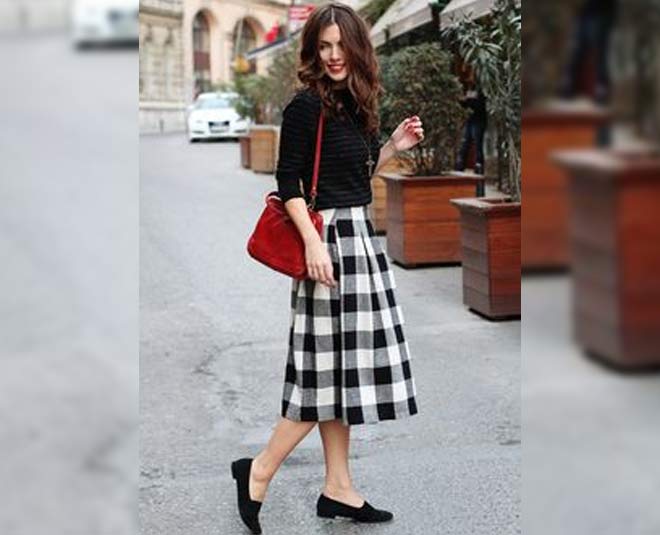 Some styles never die, and one such combination is check skirts that are long, up to the ankle probably, and basic single tone colour tops. It's not just extremely comfortable to wear, but also gives a look that's extremely classy. The contrasting appearance of this combination is something that would make you stand out of the crowd. And of course, the look can be enhanced with right accessories and statement jewellery, such as charm pieces.
Don't Miss: 6 Times These Women Proved That Business Wear Does Not Always Belong To Office
Mid-Length Check Dress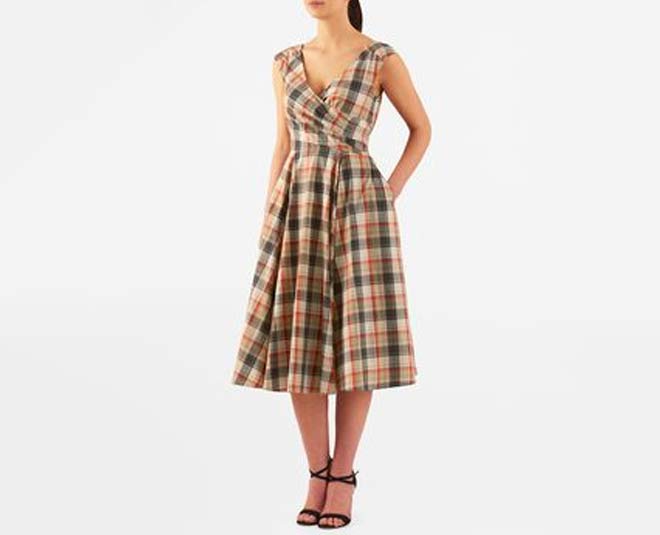 Don't like spending much time in getting ready for work? Then here's an easy and least time-consuming clothing solution for you. Just pick that mid-length checked pattern dress and you are ready to rock amid your colleagues and clients alike. Just put the dress on and you are good to go.
Don't Miss: Hide Or Remove Camel Toe From Your Bottoms Using These Tricks
Check Shirt & Tapered Trouser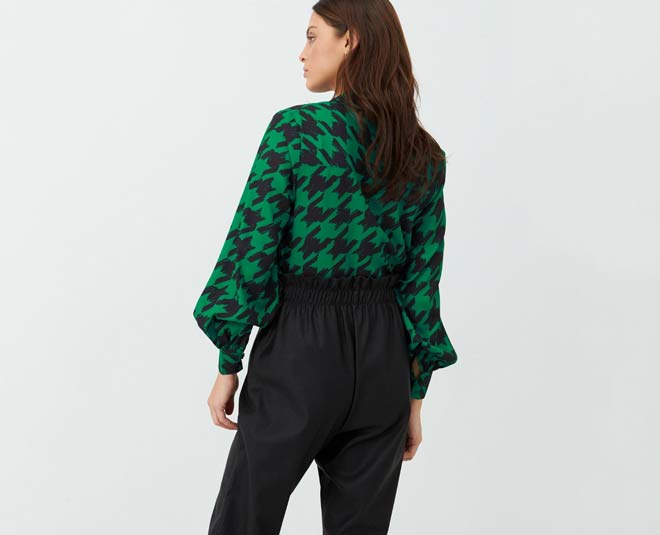 A tucked-in crisp check shirt along with tapered pants is a fabulous combination from impressing everyone at work. While it gives you a formal look, it further ensures that you have the most astounding and impressive appearance inside that conference room. Also, if you want to ace that casual look on a Friday, simply replace your tapered trousers with a pair of jeans (tips to Find perfect denim).
Be Winter Ready With Dark Checks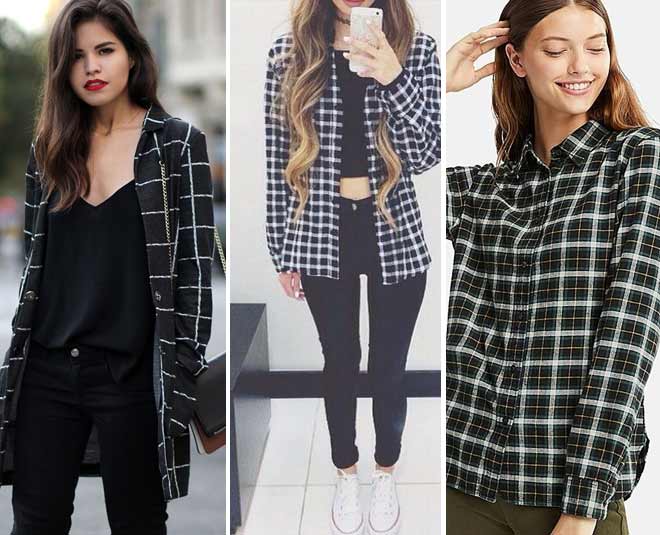 There are different kinds of checks for different seasons, and you must keep this in mind when dressing up for work. Winter has almost arrived and we can already feel the early morning chills. When selecting your shirt for the office, do keep it in mind that in the upcoming season, you should opt for dark coloured checks. While monochromatic checks are for all season, light coloured checks are more suitable for summertime.
If you liked this article, do comment on our Facebook page. Stay tuned to HerZindagi to read more such stories.
Image Courtesy: Pinterest