We all are heading towards a similar circumstance like that of the last year, with the second coronavirus wave raging over our country, we are back in the lockdown scenario as it is absolutely not wise to be stepping out even though there isn't a complete lockdown imposed yet but we should preferably stay inside our homes and try to focus on the positives in our lives.
While staying inside the best thing that helped us survive the last lockdown was creativity and therefore we are here with an interesting article on different vegetables and how they can be used to print unique patterns on your clothes to revamp them and add new life to them while sitting at home during the quarantine.
Potatoes For Stamping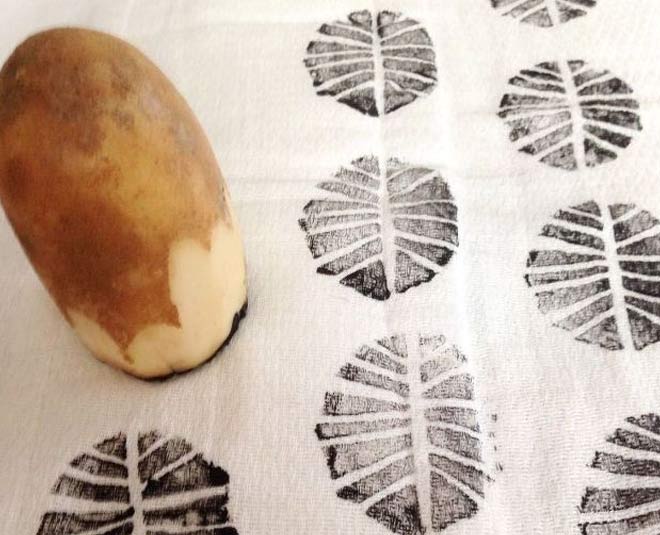 Right from our early age, we were taught the art of potato stamping. Earlier we did it on paper and made simple designs but now we can actually try using it as a perfect stamp. Potato stamping is one of the easiest and the best ways to create different designs as you can cut out any shape of your choice and emboss it to make your stamp of your choice. So, potato is like a universal stamp and you can create a leaf pattern, stars patterns, or just any pattern that you can cut out of the potato, dip it in the paint and print over your favourite fabric.
Tangerine Patterns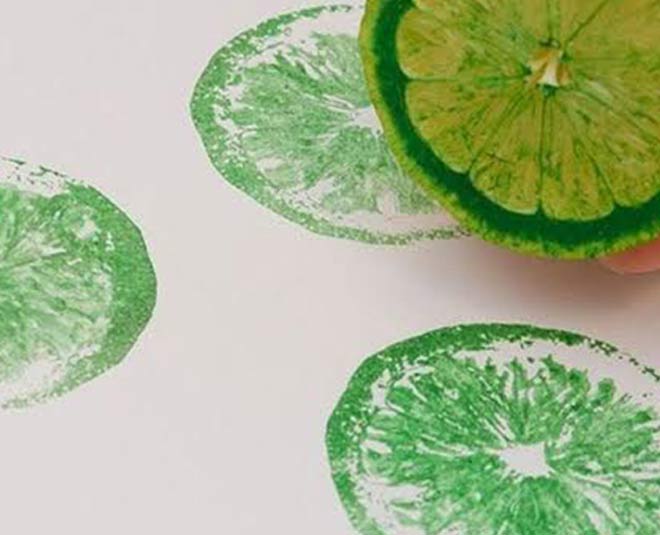 We all love summery prints and tangerines and citrus fruits are what make us feel that summer vibe just by the look of it. So, you can create your own summer outfit by cutting a tangerine in half. Then dip it into a palette full of paint and then press it over the fabric creating a cool and abstract pattern over your fabric.
Capsicum Prints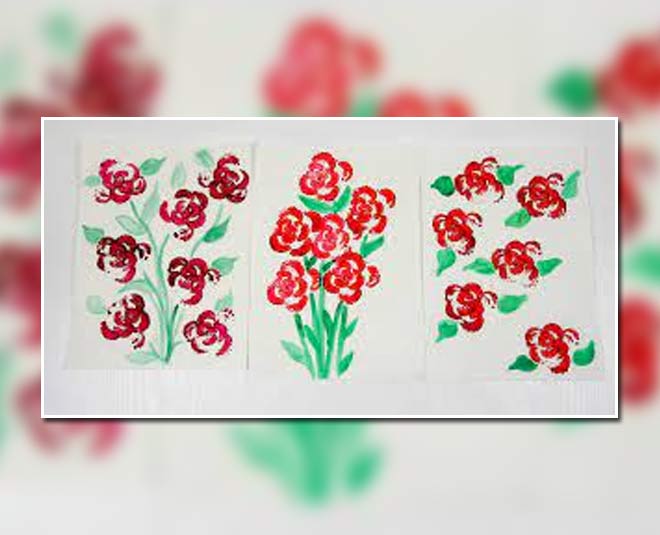 Other vegetables that give a very cool print is capsicum. All you have to do is cut rings out of the capsicum carefully and then dip it in different colours to create interesting floral patterns. You can make beautiful rose prints easily with capsicum rings.
Miniature Flower Prints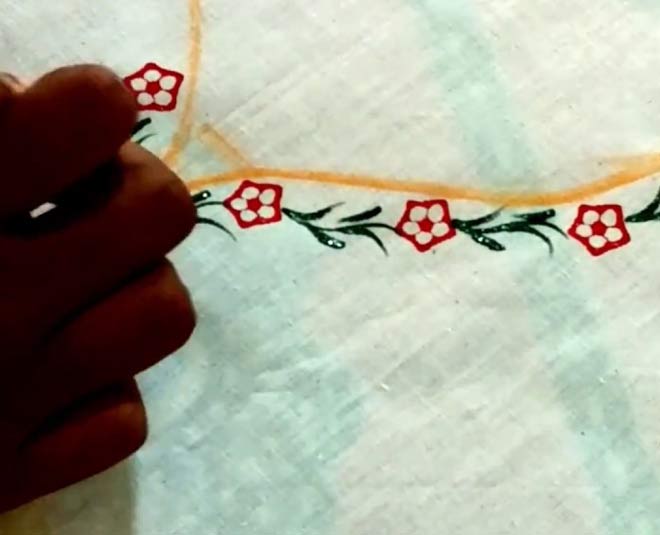 Ladyfinger is also used in crafts and printing. It has a beautiful pattern that prints to give the appearance of a flower. It is also the easiest way, just chop the head of the ladyfinger and get rid of the sticky liquid inside it by washing it thoroughly. Then simply dip it in a colour of your choice and press it over your fabric. You can design the neck of your plain kurtas or tops and add leaves and vines clinging to the flowers by connecting the flowers with free hand drawing using green colour.
Don't miss: Here Are Some Really Cool Ways To Revive Your Old Jeans And Flaunt Them With Style
Geometrical Patterns With Carrots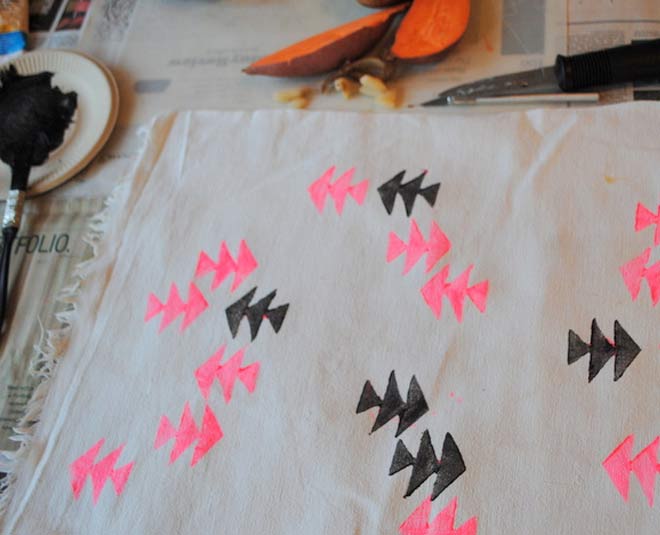 Last but not least if you are a fan of geometrical designs and patterns and are looking forward to creating a geometrical masterpiece on your old lifeless clothes, then carrots are the right vegetables to use for printing here. You can slice the carrot from four sides to make a square or diamond shape, you can cut it in a triangular shape and simply print the pattern of your choice using the same. So, use your free time at home to recreate your old outfits by using different vegetable for pattern printing.
Don't miss: DIY: Here's How To Transform Your Old Skirts To New
If you liked reading this article then stay tuned to Her Zindagi for more.