Must Have Sarees In Your Closet
Take a look at beautiful saree designs that deserve a place in your wardrobe.
Sarees are a beautiful attire that almost every woman adores. Ethnic and versatile, they are one of the most elegant ensembles anyone can wear. However, it's worth noting that sarees aren't just worn at festivals or weddings; they unquestionably rule all seasons! It could be a wedding, a soirée, a corporate event, a brunch, or an inner desire to wear a saree on a casual workday, or any other reason.
Here are some stunning saree designs that deserve a place in your wardrobe.
1. Net Saree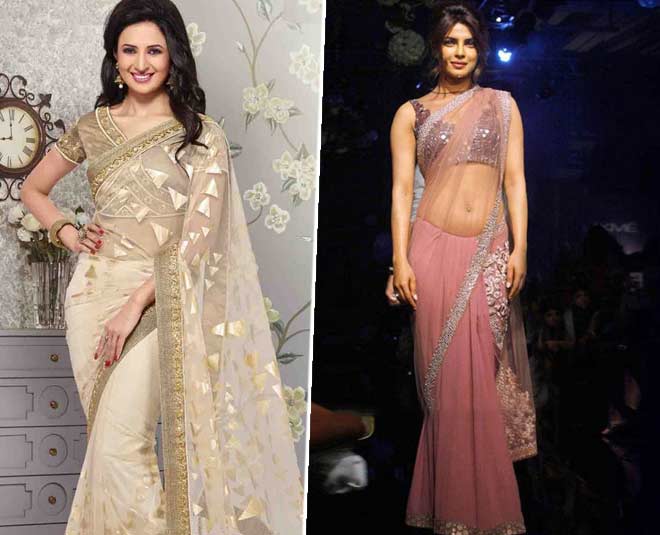 Net sarees are absolutely noteworthy which will add glamour to your wardrobe. Net sarees are light, comfy, and easy to drape, and they come in a variety of stylish designs. They give the classic weave a modern touch, giving the sarees a subtle feel. Net sarees are a popular choice among celebs, and become a must have for you too.
2. Pure Silk Saree
Silk is one of the most prestigious fabrics, with admirers ranging from royal aristocrats to modern fashionistas. A silk saree is appropriate for any season or occasion. Thus, every woman's trousseau trunk must contain at least one Silk Saree. Add this beauty to your closet and wear this attire for an elegant appearance.
Don't miss: Most Stylish Saree Trends Of 2021 That Made An Impression
3. Ruffled Saree
In recent years, ruffled sarees have become a popular choice among women, and they have generated a fantastic image everywhere. This saree style appears to be both trendy and appealing. A ruffled saree can be worn for a number of different occasions. Ruffle detailing on the border and pallu of these sarees adds appeal to the classic look. You'll look stunning in this attire no matter how you style it.
To turn heads at the next event you attend, all you need is a lovely ruffle saree.
4. Satin Saree
Satin sarees enchant us all with their simple shine and smooth texture. They've been a part of the drape fabric for a long time, but their beauty never goes unnoticed or out of style. Satin sarees are attractive and stylish. These sarees are a popular choice, especially during festivals, but they may be worn at any time of the year.
Don't miss: 6 Trendy Saree Blouse Substitute Ideas To Flaunt This Wedding Season
5. Georgette Saree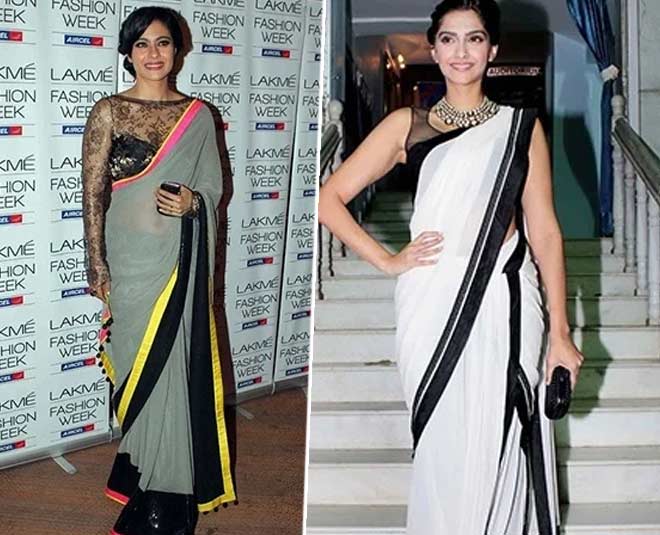 Georgette sarees are quite fashionable and popular, particularly among younger women. These sarees are available in a wide range of stunning patterns. They look fancy, are light to carry and have a bouncy appearance which makes it a must have for every fashionista women.
6. Sequin Saree
View this post on Instagram
Stunning sequin sareesexude sheer elegance. Sequin Sarees which have a western touch appears to be really appealing. These dazzling saree styles are a popular trend that even celebrities keep wearing time to time.
Sequin sarees are perfect for the occasions like evening parties, cocktail dinner, a pre-wedding bash or casual occasions. They aren't usually chosen for traditional events. So give this saree a place in your closet and bring it out to glam up any occasion.
Allow these stunning saree pieces to enter your closet and let them transform your closet into something gorgeous and glamorous.
Which among these is your favourite saree type? Let us know on our Facebook page. For more such stories, stay tuned to HerZindagi!