As the festival season is blossoming in India, the much-awaited day of the year, Karva Chauth, is now pretty close and women are busy in making this day completely unforgettable. This festival, Karva Chauth means a lot to women. On this particular day, they express their intense love with the soul-mate by day-long fasting and wish to astound him with the beauty of her aura and emotions.
Although it is always advisable to make preparation in advance for the D-day, some last-minute styling tips work like icing on the cake. So, by Mr. Puneet and Yatin Jain, Directors ODHNI, have these suggestions and with these, women can steal every moment of the day with great panache.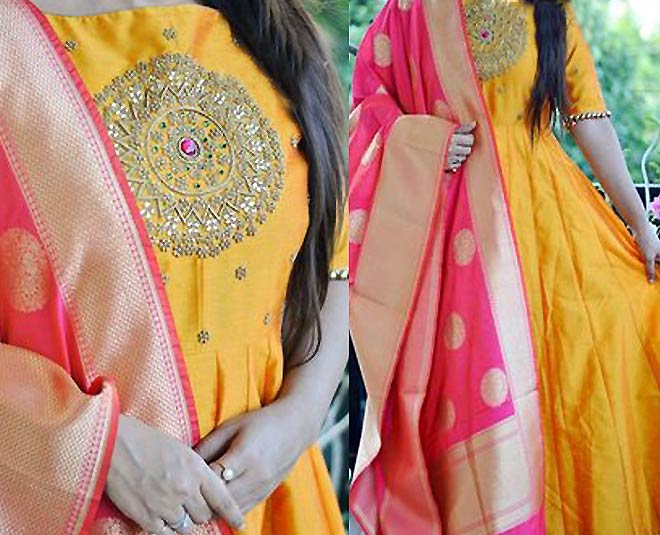 On Karva Chauth, keep your sober side in the wardrobe and come out with more ravishing and colourful ideas with a fair amount of complementary jewellery with loads of shine and bling. Banarasi or zardozi work on dazzling sarees or lehenga-chunni will be the great options. If you are really fond of silk, then hand-embroidery and Swarovski work, exquisite pearls, beads and silk threads on authentic silk fabric will turn every head towards you. You can also try the Gotta Patti work on the border of sarees and golden embroidery with sequins on lehenga.
Don't Miss: Here Is An Impressive Saree Guide For Your First Karva Chauth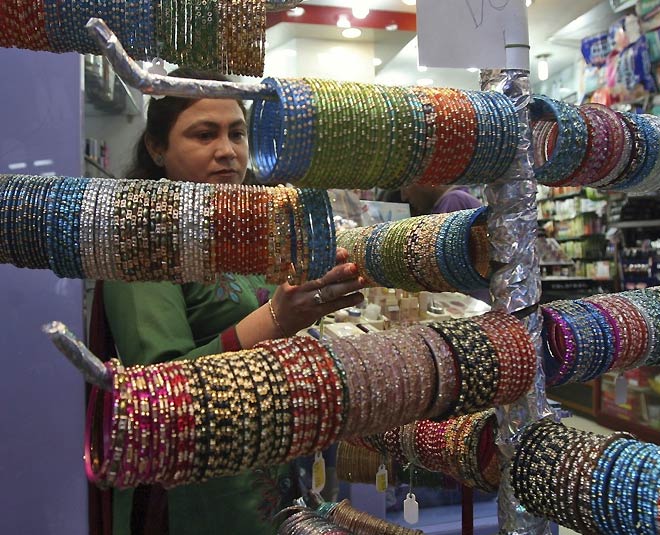 Adorn yourself like a new bride with matching bindis and bangles. Go trendy with statement clutches and accentuate your hairstyle with traditional maang tika and headgears. While choosing the footwear, pay attention to both style and comfort.
Don't Miss: Karva Chauth 2019 Mehndi: Add Your Husband's Name To Your Mehndi In These Quirky Styles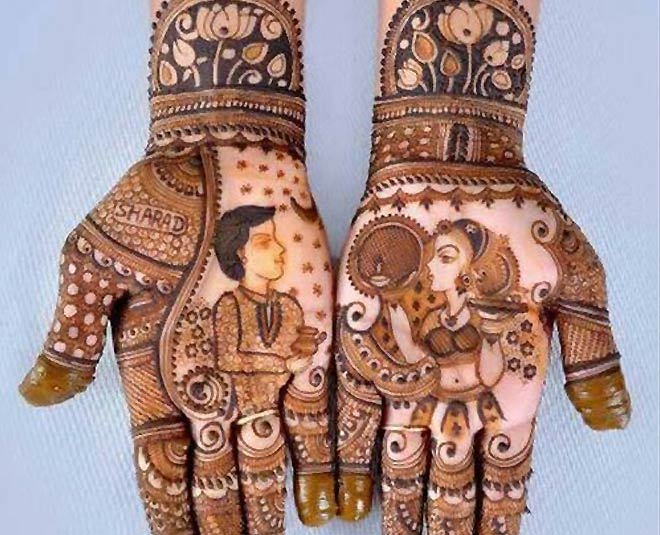 As an Indian bride cannot be imagined with mehndi on her hands and feet, try to have the mehndi session with the designer a day in advance. The design of mehndi should be as awesome as your couture and jewellery. On the final day, focus on things that you can do yourself and avoid last-minute glitches. Besides, the same day deal may cost extra pennies and lesser satisfaction.
Go on fleek with your ensembles, but wear subtle makeup which is the latest trend of the season. You can make your eyelids glossy and lips a bit rosy, but the overall tone of the makeup should be soft and subtle. Do ask your makeup artist for a seamless foundation to ensure a real yet ethereal look.