Flaunt sarees like columnist & novelist Shobhaa De with statement neckpieces like her this wedding season. Her looks are classy, elegant and will make you stand out as well. Be it a contrast saree and blouse combination or a white saree with colourful border or a golden saree, Birthday girl Shobhaa De, who turned 72 today, has her fashion game on point! These looks can be super inspiring not just for your mother-in-law but for you as well! It all depends on your attitude ladies.
1Simple In Pink
If it is daytime wedding or a cocktail party then this look of Shobhaa De is on point. It is simple, chic and accentuated with statement jewellery.
2Elegant In Grey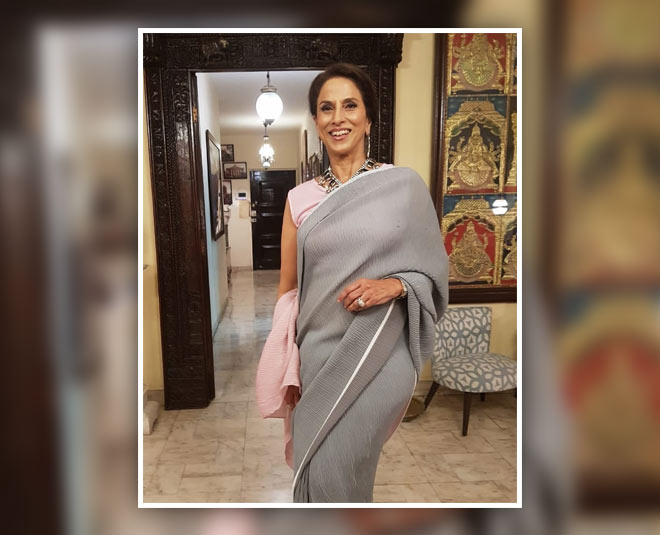 A grey saree can be carried off not by all but those who can, can wear it like this. You can wear contrast hued jewellery as well to break the grey monotony.
3Zardosi Can Never Go Wrong
This saree is best for the wedding season depending upon how much work your blouse has. You can choose to go contrast with the blouse and saree and as for jewellery, if you like it simple then a single string dholki necklace looks nice like what De is wearing, or you could go for a long dip pendant or even chokers would do depending upon what suits you.
4Peachy Way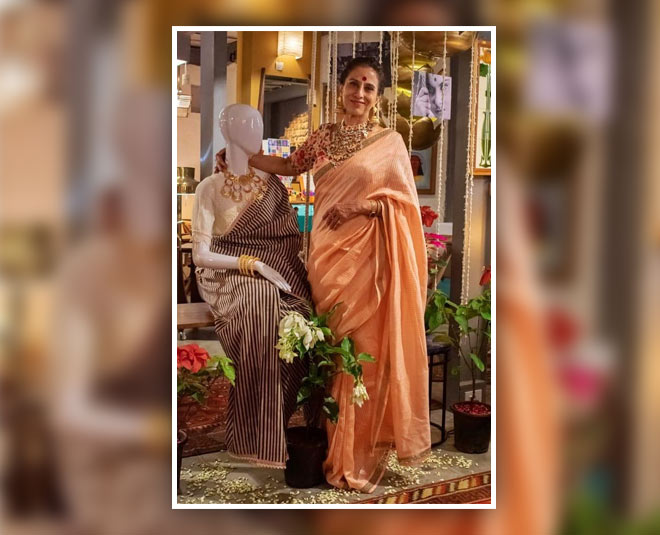 This is a really beautiful hue with a printed blouse. This is perfect for a daytime function. That red bindi looks so stunning with your hair in a bun.
5Contrast Of Rani Pink & Green
Contrast is the best again. A nice bright combination like this works well for anyone. Again it totally depends upon the accessories you would like to wear.
6Black Never Fails
This saree look would be perfect for a night event especially a cocktail party.
7Colourful Bordered White Crisp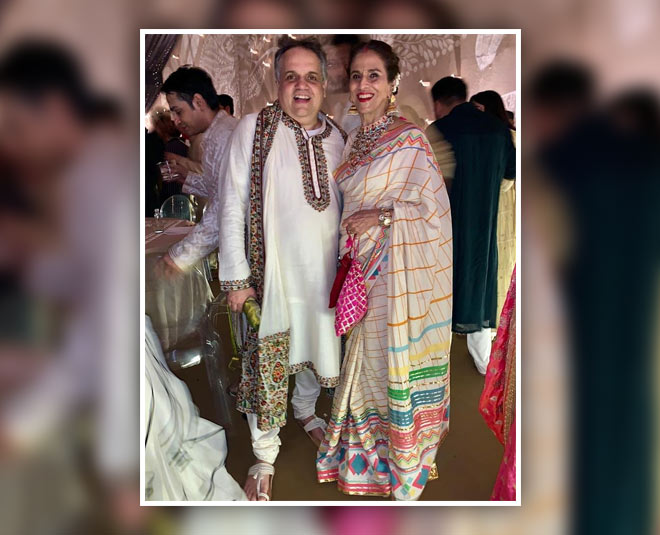 Now this one was taken when Shobha was at Big B's residence Jalsa. This look is something that can be pulled off only when you are feeling it. Be happy when you wear this combination as it shows on your face and be confident! Here De is wearing the same coloured blouse but she has played with her colourful jewellery, but if you want to go sober on the neckpiece then wear a contrast blouse. Balance it somewhere.
8Grey Again
This is a sheer organza saree if I am not mistaken which looks nice only when you have the confidence to wear something sheer and "phooli hui" as it adds to your size. If you aren't a fan of starched sarees in general, then skip this look.
9Golden Glory
This one is epic for a wedding. Wear a fully embroidered saree and team it with a contrast blouse. Wear your hair in a bun and gajra and you are good to go.
10Mehendi Function 'Ki' Saree
Now this one is a simpler saree so I recommend you wear a combo like this for a mehendi function. Team it with a nice neckpiece or just long earrings and you are all put together and stunning.