One of the most stunning beauties of Bollywood, Madhubala was born on 14th February 1933. Also known as the Marilyn Monroe of Bollywood, Madhubala was the queen of Bollywood's era of romance. When she was just 9, she got her first break and then there was no looking back. At the age of 14, she got her first lead role opposite Raj Kapoor in the movie Neel Kamal. During her career, she was recognised for her several outstanding performances. Madhubala starred in around 70 movies and all those active years, she managed to become a style icon for many.
Madhubala was the first Indian woman to enter Hollywood. Hollywood's ace photographer James Burke came to India and photographed Madhubala for Life magazine. The magazine called Madhubala the Biggest Star in the international industry. These images are from the same shoot. In that era, Madhubala set a couple of fashion trends and this was one of them. She used to wear solid and chequered shirts with wide-leg trousers. This trend is coming back again. Wide leg trousers and palazzos are the biggest trends of the season. The combo looks so well for curvy women.
Don't Miss: How Well Do You Know The Timeless Beauty, Madhubala?
Be it stylish western looks or beautiful traditional looks, Madhubala knew to carry it all. She gave us some iconic saree looks during her time. She was one actress who ditched heavy embellished sarees and picked plain, chiffon sarees with simple blouses. Simple, plain sarees are back in trend today. These chiffon sarees can be teamed with matching coloured cotton or satin blouses.
Don't Miss: Madhubala- Tragic Love Life Of The Venus Queen
Off-shoulder and plunging neckline dresses are another big fashion trend in today's times. In her era, Madhubala used to carry all these with such grace. These trends are ruling the fashion runway today. Here is a picture of Madhubala carrying an off-shoulder dress in style. Doesn't she look gorgeous?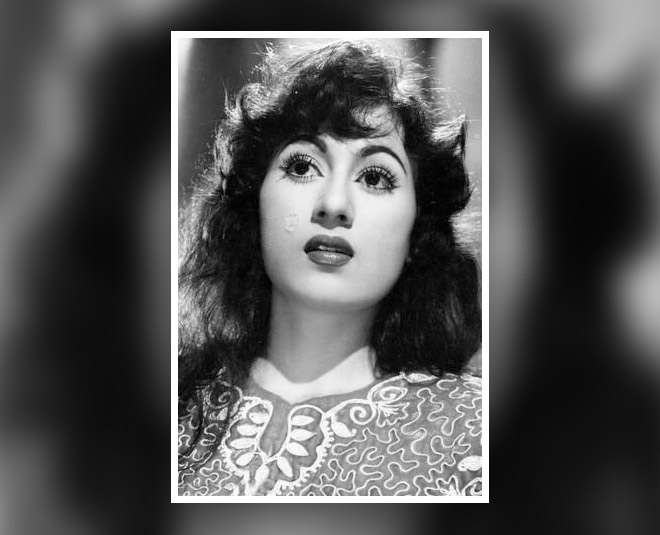 Who can get over Madhubala's signature look? Madhubala used to rock the wavy hair and bold eyes look. The messy, out of the bed look is a big trend today and most of our Bollywood actresses follow it today. The bold eyes look is another makeup trend we owe to the iconic actress Madhubala. If you aren't blessed with beautiful, wavy hair like Madhubala, you can go for natural braids. After washing your hair, tie them into braids and keep overnight. Wake up with beautiful, wavy hair!
If you follow the makeup trends then you know how the mascara has taken over all other makeup products. For those bold eyes, just like Madhubala, you just need the right mascara!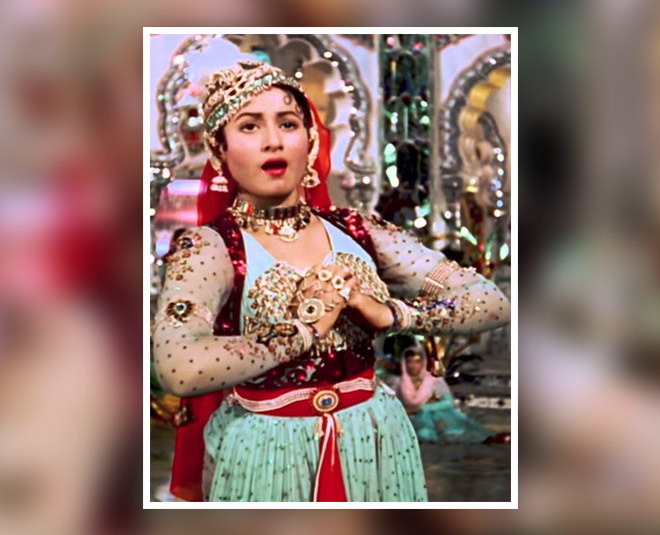 We can't miss talking about the iconic Anarkali suit that became a trend after Madhubala played Anarkali in Mughal-e-Azam. The Anarkali is an evergreen look and hasn't gone out of trend ever since then. A lot of Bollywood actresses including Madhuri Dixit, Alia Bhatt, and Deepika Padukone have recreated the look in the past.