The shaadi ka joda holds a lot of significance for the bride-to-be. This is the outfit for her D-day, the day she decides to begin a new journey. Of course, it has to special and that's also one reason why choosing it isn't an easy task.
We recently connected with Aanchal Saini, CEO, Flyrobe. For those who don't know, Flyrobe is India's leading fashion rental company. We asked Aanchal Saini to take us through some of the biggest trends of the season, reasons why renting is a good option for brides and a lot more. Read on.
Why Renting Is A Good Option For Brides-To-Be?
Renting clothes for the wedding day is still a new concept for many brides. While some of them are not completely aware of how it can work for them, others are unsure if it will be worthing investing. We asked Flyrobe, CEO, Aanchal Saini to share a few reasons why renting is a better option?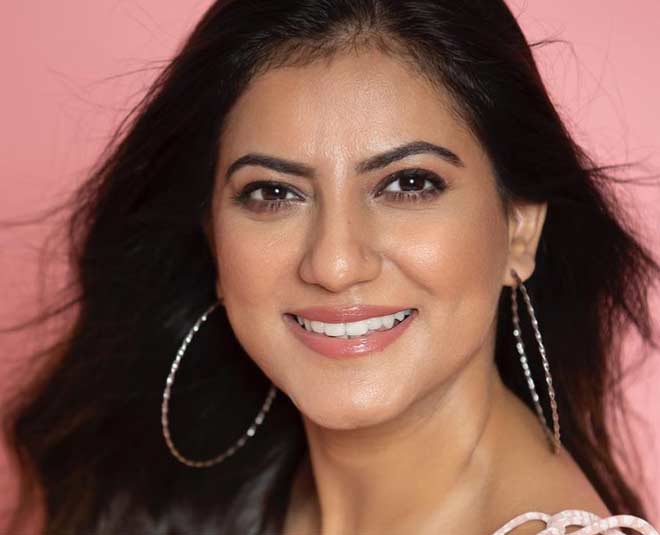 She shared, "It's your big day, you are spending so much money just for wearing that beautiful outfit one time and you are not going to wear it again and if you get to wear your favourite desginer at almost 1/10th of the cost then it makes sense. Renting an outfit for the wedding day is financially a great option. Secondly, fashion is ever changing today. You spend a bomb on an outfit and an year later its a waste. Also, repetability, thanks to social media, repeatability has gone, we don't repeat our outfits anymore so that makes another reason why renting can be a good option."
Ever Changing Wedding Trends
We also talked about the changing wedding trends this season. Aanchal Saini shared, "Today everyone is having wedding in a very different manner. While some are having a day wedding, some are having a night wedding, so we see a mix trend at the moment. Brides are opting for pastels, Sabyasachi Mukherjee typical red colour, many are also open to try whites and gold also. Another thing that we have noticed is that brides are also opting pastels for night weddings.
To-be-bride already has a look in her head. So, in the end, she is just pieces together to complete that look. So, that's the trend that we have been seeing."
Weddings Getting Intimate Due To The Pandemic
View this post on Instagram
With intimate weddings, both bride and groom are having fun with their looks, they are dancing, enjoying their wedding, meeting more people rather than just standing on the stage. So, in terms of clothes, brides want something they can enjoy in. With weddings getting smaller and less number of pre-wedding festvities taking place, brides want to make the most out of it."
Don't Miss: How To Have The Perfect Fairytale Themed Wedding
Fabric Palette Trending This Season
"Weddings were usually winter weddings because that's when the saayas are. This year, people are getting married if things are okay, health wise. So, weather wise, earlier, 30 percent of the collection was always velvets because of winter. Now people have started to move to more pure fabrics, they don't like nets anymore, they would like a silk or a raw silk. That's the kind of palette that's working."
If you haven't watched the Instagram live on our official page, watch it here -
View this post on Instagram
Don't Miss: 5 Celeb Approved Wedding Reception Looks
Jewellery Trends For The Season
"Chaandbalis are something in trend for I think donkey years. Chaandbalis with pearl hangings are jewellery for keeps. Investing a lot into zircon isn't a good idea because trends keep changing. Traditional jewellery like temple jhumkas, a set like with small jhumkis, swaroski kind of jewellery which can be worn after wedding for dinners and small functions. Jewellery fashion these days excpet the wedding day is wearing a big chunky piece, like very heavy jhumkas or a signature ring. I guess buying small pieces and then styling it according to what you are wearing is a good idea."
Tell us your thoughts on the wedding trends this season on our Facebook page. For more such exclusive interviews, stay tuned to HerZindagi.
Did you like this article ?