She is young, a star kid with a brain looks pretty in anything she wears and there is something so down-to-earth and humble about her which we hope remains till the end of time. Actress Sara Ali Khan knows how to carry whatever outfit is given to her and her Instagram is proof! Here are some outfits that we zeroed on as we feel these are the best summer outfits flaunted by Sara Ali Khan this hot season!
Red Hot
When she posted this pic on her Instagram, fans went into a frenzy! She is a stunner no doubt! Sure she has the grace of age by her side at the moment but not everyone carries off this look, right? This cherry red body hugging dress fits her like a glove and the deep neck accentuates those collar bones we all want to have. The stilettos are simple and only that statement ring balances her look completely!
Summer Dress
This little short dress looks hot on her and there is no denying! Although it was for an ad which she shared on her Instagram. Sara Ali Khan captioned it saying: "Thank you @bookingcom for this little bite of the big apple 🍎 🐞🧚‍♀️ #sunisup #baskinginthesun #hellospring #bookingyeah #ad", but just this dress and those cool shades makes for a beautiful outfit in the summer season.
Don't Miss: Sara Ali Khan On Kartik Aaryan: Promise We Would Get Over This
White & Yellow
A cool, summer outfit with floral print and a sweetheart neck is a dress I would like my hands on! Sara Ali Khan looks super cute in this outfit, which is for the cover of a prestigious magazine. She shared it on her Instagram and wrote: "I know I am but summer to your heart, and not the full four seasons of the year."
Soothing Teals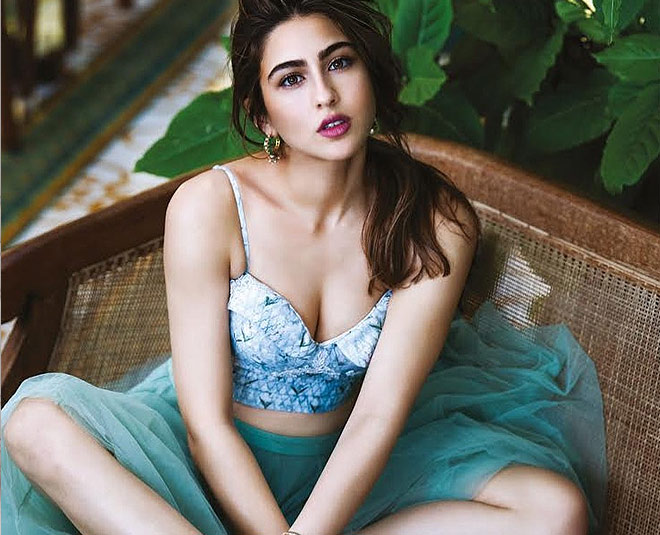 She might be just two films old but she sure knows her fashion game. A serene sight for the eyes this summer, Sara looks gorgeous without putting in much effort. The Kedarnath debutante shared this image from her magazine shoot and wrote: "Don't be eye candy, be soul food". A strappy crop top and teal green chiffon skirt is a classic for the summer. Somber yet stylish aye?
Fringes, Shorts & More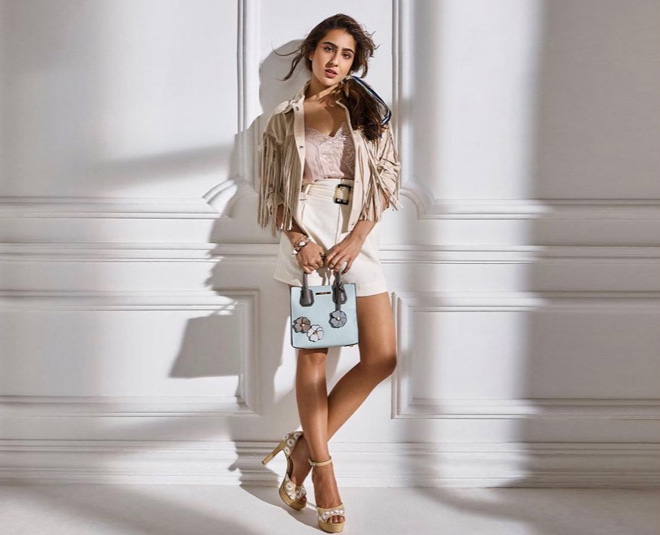 Sara Ali Khan looks chic in this outfit! Off white high waist shorts and that fringed shrug looks uber cool on her. Somehow, even the messy hair looks pretty on her! On posting this pic, she wrote: "Me: Mom I want to PURSEue my lifelong dream and become a unicorn. Mom: Shut up and go BAG to your room 💼 👛👝🎒👜. Well, thanks to @ceriz_fashion you can be whoever and whatever you want! Stylish and chic yet fun. Time to dream. #effortlesslyglamourous.
On the work front, Sara Ali Khan will next be seen in Imtiaz Ali's upcoming film in 2020 opposite her real-life crush Kartik Aaryan. It is scheduled to release on 14 February 2020 on Valentine's Day.